New patent confirms Microsoft wants a folding smartphone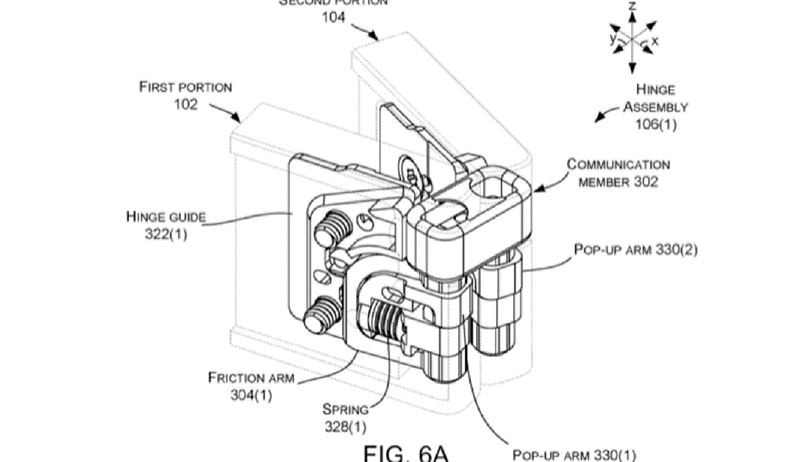 Microsoft has not released any smartphones since February 2016, but that does not mean that the company is not thinking of returning to the forefront in the market. Numerous reports and patents have suggested that the Redmond giant will embrace the new concept of folding smartphones. Today, yet another patent confirms this theory.
Filed in August 2017 and published today, Microsoft's new patent once again describes a smartphone with two displays and a small hinge that allows it to bend completely. The mechanism would also include a lock that is activated when the dedicated button is pressed. This would allow you to keep the display in a certain position permanently, which may be useful in certain situations.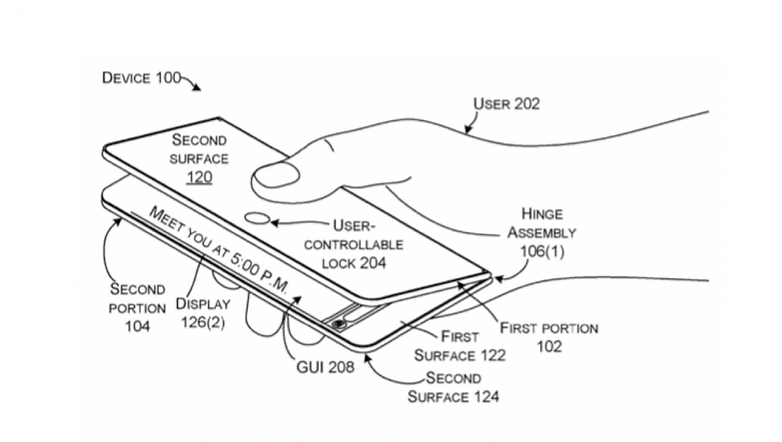 When the device is not in use, it can be completely folded in half. In addition, as Microsoft notes in the patent, it should be able to adapt to the user's pocket. Since this is just another patent, there is no guarantee that Microsoft will ever release such a device. But given the number of documents in his possession, it seems that Redmond's engineers are doing more than just research, so there is certainly a chance that such a product may be announced in the not too distant future.
Do you agree with Microsoft's return to the smartphone market, starting with a folding device?