Netgear steps out of its comfort zone - hello smart home!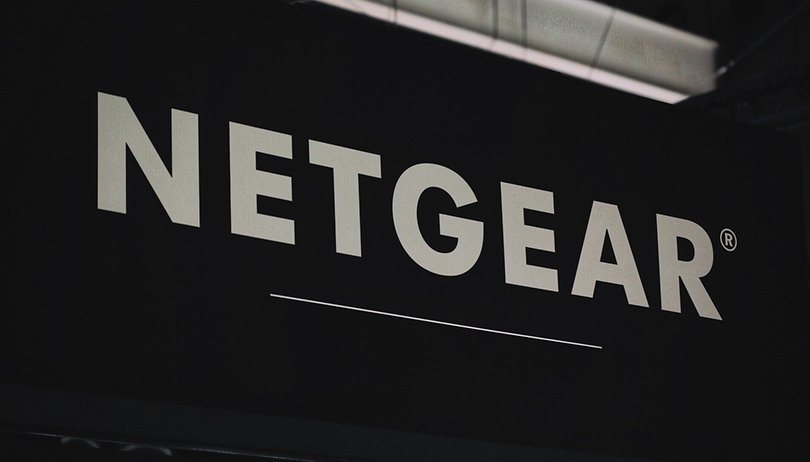 When you hear the word "Netgear", for those of you who have heard of it, you'll probably think of routers and modems. However, sit tight - from now on, you'll have to change your perception of the brand. Of course, it will still offer devices to support and run your network connection, but it's now focusing on creating its own smart home ecosystem too
Introducing the Orbi RBK20 and Nighthawk M1
Netgear took advantage of MWC 2018 to show off its new WIFI Orbi RBK20 system and its Nighthawk mobile router M1. The latter offers download speeds of up to 1gbps and supports up to 20 devices connected to the same network, simultaneously (with support for category 16 LTE Advanced, 4X4 MIMO and 4-band Carrier aggregation). It can be used as a multimedia hub for streaming and playing music, videos and more, with a portable Wi-Fi router and hotspot: perfect for the travelers among you!
We're unsure of the exact price and availability for the US at the moment (but we'll update this article as soon as we know). The Nighthawk M1 is currently only available through Telstra in Australia for $24 per month, and we can also expect it to cost around $300 in the US. Watch this space for updates.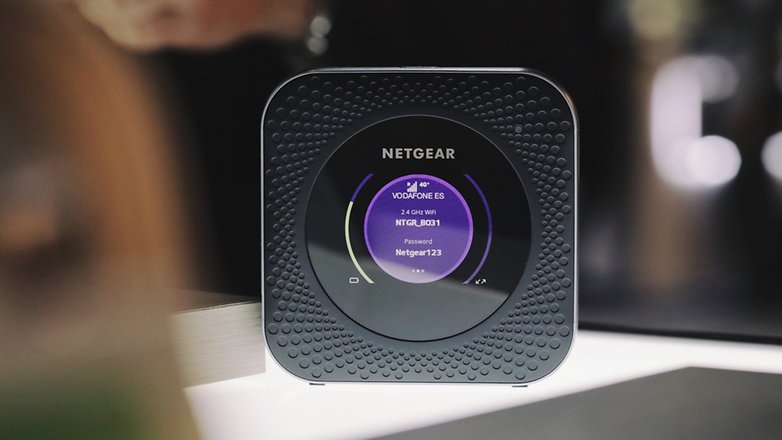 The RBK20 is the newest model to join the Orbi family. Designed specifically to support wireless mesh networks up to 250 sqm, it promises high quality performance (Wi-Fi 2.2Gbps, 4 internal and satellite antennas, patented FastLane3™ technology) within a modern body. What this promises is uninterrupted connections for video streaming, 4K and HD games even when you move from room to room. As well as this, Netgear has kept families in mind by introducing the parental control Circle® with Disney integrated, to allow parents to manage content and time spent online by their children.
The Orbi will be available in two configurations, both at around $300:
RBK20:1 Router Orbi 2.2Gbps (RBR20) + 1 satellite (RBS20)
RBK23:1 Router Orbi 2.2Gbps + 2 satellites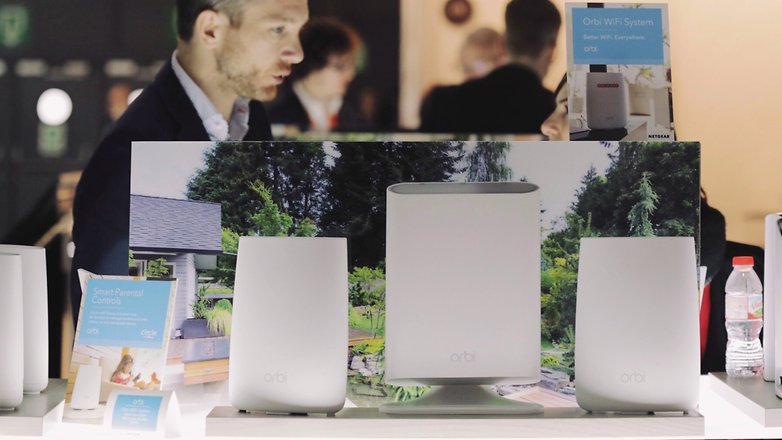 Netgear is aiming to build its own ecosystem
At the Netgear booth at MWC, I had the opportunity to chat with Ivan Tonon, EMEA Consumer Product Marketing Manager who showed me the new Wi-Fi surveillance cameras, Arlo, which have rechargeable and wireless batteries, and can be placed both indoors and outdoors (with IP65 certification).
Not just routers, modems and switches. Netgear is expanding its range of smart home products
The devices allow you to interact with the device using voice commands, as they are equipped with microphones, as well as motion sensors, so you can quickly voice-activate the alarm in case there are intruders. They also support full HD, can be manually rotated up to 180° and customized with various covers. Alexa and Assistant are integrated, making the voice commands even more quick and convenient.
The latest arrival in the Arlo family integrates a SIM card and doesn't need to be connected to a central hub. This means that you can also place the camera outside of your Wi-Fi zone, and if the Wi-Fi is down, the camera will remain active - a foolproof security option.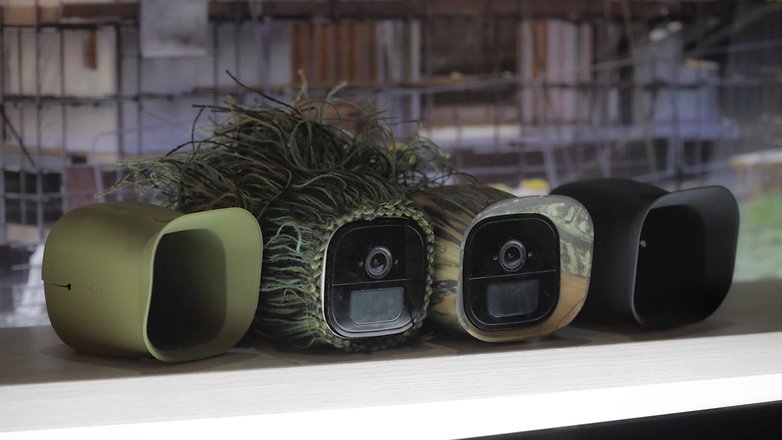 Netgear offers, in my opinion, a great service: you have the possibility of storing videos on the cloud for up to 5 cameras, free of charge for up to seven days. You'll then have seven days to decide if you need to download them, and to extend this service, you'll have to pay. Despite that, you won't have to pay a monthly fee for the main functions to remain available.
In addition to the surveillance camcorders, Netgear offers smart outdoor lights with rechargeable batteries, motion sensors and smart solar panels. All are wireless and easy to install: another handy product that can be used even if you aren't tech-savvy.
The brand's goal is to offer the end consumer an experience that goes beyond connectivity
Ease of use is important
The Nighthawk M1 mobile router does not require installation software, and is instead configured via an app (available on Android and iOS). The same goes for Arlo cameras, outdoor lights, solar panels, all of which can be managed through the app directly on your smartphone.
As I mentioned before, the brand is aiming to widen its ecosystem, also making it easy to use. These devices get rid of wires to give you more freedom of movement, and offer simple installation via the app on your smartphone. As these are battery-powered devices, the app is essential in monitoring and controlling battery charge level.
Netgear highlights that our homes are becoming smarter, and our smartphones remain at the center of this trend. Who doesn't have a smartphone nowadays? Who doesn't want devices that can make their lives easier with connection and security? More and more manufacturers will move in this direction, renewing their product catalog, embracing the idea of voice commands and proposing applications and services that are increasingly accessible for everybody.
What do you think of Netgear's products? Will you be investing in a smart home? Share you thoughts in the comments section below.