Mobile Device Privacy – Gov. Wants To Protect Users From Spy Software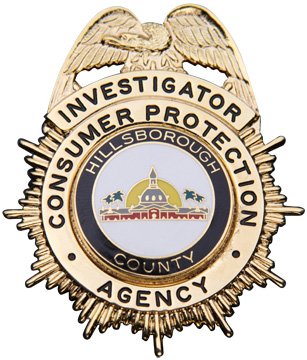 (Picture: Hillsborough County.org)
Carrier IQ, Vlingo, SOPA, ACTA; It seems like negative headlines are pre-programed when government and big business get involved in consumer privacy. But today there is finally some good news on the consumer protection front; Spurred on buy last year's Carrier IQ controversy American legislators have introduced a bill which seeks to regulate how smartphone manufactures and software developers collect your information.
Reacting to growing public concern regarding the collection of user data on the part of smartphone manufactures, Rep. Ed Markey (D-Mass.) released a discussion draft of new legislation designed to protect consumers from intrusive data collection. The Mobile Device Privacy Act is a direct reaction to last years Carrier IQ scandal, where an "analytics package" was secretively loaded on many popular smartphones, including devices from Samsung, HTC and Apple. While the Mountain View-based Carrier IQ initially denied that their software was used to spy on consumers, a Freedom Of Information Act- Request by the Muckrock blog reviled that the FBI was using collected data for "law enforcement purposes", though exactly how the government and companies were using mined data was not made public.
The Mobile Device Privacy Act, as purposed by Rep. Markey would require all companies seeking to gather data from mobile devices to first seek permission from the Federal Trade Commission's Bureau Of Consumer Protection, which would be tasked with determining what information was collected and how it would be used. What's more the legislation would require explicit permission from consumers before any data was collected, which would prevent companies from hiding the provisions in complicated user agreements as is currently standard operating procedure for many smartphone producers.
Addressing the MDPA, Rep. Markey stated:

"Consumers have the right to know and to say no to the presence of software on their mobile devices that can collect and transmit their personal and sensitive information, […] Today I am releasing draft legislation to provide greater transparency into the transmission of consumers' personal information and empower consumers to say no to such transmission."
While Carrier IQ has denied that its software was designed to "spy" on consumers, the software package was pre-loaded onto more then 150 smartphones from AT&T, Sprint and T-Mobile. Even if Carrier IQ's statements can be believed– given the revelations from the FOIA request, that would require a very large grain of salt– the current state of user data collection on the part smartphone manufactures and retailers is anything but transparent. The MDP act would be a major step toward giving consumers direct recourse, if they feel that their right to privacy was being ignored.
Personally, I think that Rep. Markey's legislation is an important first-step in introducing European style privacy regulations to the US. But his proposed bill is only a discussion draft and still has a long way to go and a lot of lobbyists to get around before it becomes a reality. If personal privacy is a concern for you, write to your congressman and bring the MDPA to his attention.
Together, we killed the SOPA. If we make sure our voices are heard, we might just get this one passed!
Follow this link to find out how to contact your congressman.