Microsoft's Project xCloud brings Halo to your Samsung Galaxy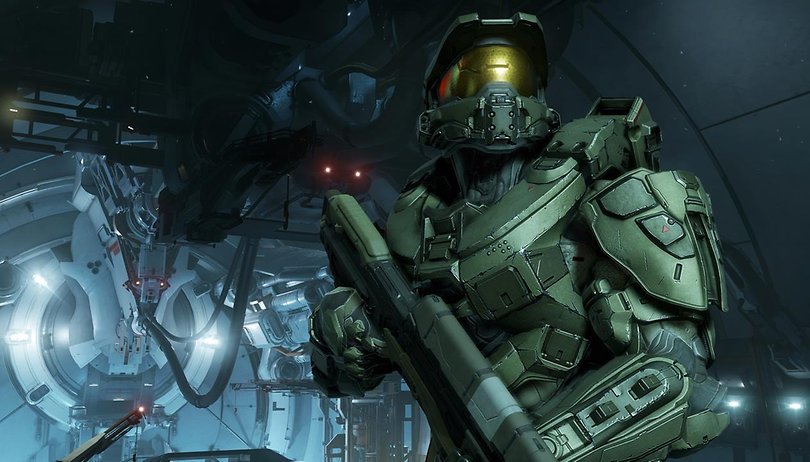 Almost everyone has a smartphone in their pocket these days. For the games industry, every smartphone user is therefore a potential gamer and customer. Microsoft naturally wants to take its share of the pie. This is why they presented the Project xCloud streaming service at the Samsung Developer Conference. It will bring full-fledged console titles such as Gears of War and Halo to Samsung Galaxy smartphones.
Titles like Fortnite, PUBG Mobile or various installments of the Final Fantasy games have already made it onto our smartphones, but they are installed locally and consume precious storage space. At the SDC18 Microsoft's head of the gaming division Phil Spencer presented Project xCloud. Microsoft's Azure Cloud technology will be used to bring high-quality titles such as Gears of War and Halo to Samsung Galaxy devices. The games run on console or PC remotely and are streamed to a device of your choice. In principle, this could work kind of like Netflix for games.
Xbox enters the smart home with Alexa and Cortana skills
Phil Spencer also revealed that you will be able to play the games with either the touch screen or a controller. Since you can already connect Xbox One controllers to your smartphone, all the foundations for Project xCloud have been laid.
Unfortunately, Microsoft did not mention a launch date, but in another interview it was made clear that the technology is still far from being suitable for mass production. Spencer also emphasizes once again that Project xCloud will not replace the Xbox game console, and we will see a next-generation hardware release. So fans of the Xbox can breathe a sigh of relief and see Project xCloud as just another possibility to play their favorite titles on the go.
Would you use such a service if price and availability were right? Tell us in the comments.