''Let's Play Together'': Google's Playground To Launch at I/O The news from the past few weeks leaves us wondering what other exciting information Google has left in anticipation of its I/O developer conference coming up on May 15th. Now Google has just announced the theme and motto of the event, which leaves us hoping that some surprises may be coming.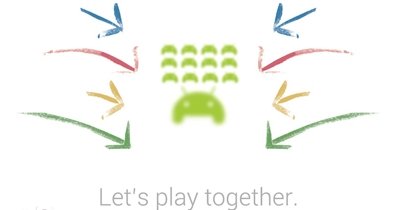 OK, so there's no Nexus 5, there's no Android 5.0 Key Lime Pie. The two biggest hopes aka the two biggest let-downs will not be presented in a big hurray during the conference, which starts up in just 9 days. On the other hand, Google wouldn't be Google if they weren't planning on wowing us with some surprising twists.
The official conference motto has been announced, which gives us some indication that the event might be going in a more gaming direction. When looking at an invitation received by the Australian Tech-Blog Ausdroid, it proudly announces ''Let's Play Together''!
At the end of 2012, Google opened the playground by presenting the Nexus 4, 7 and 10. You'll notice that the word Playground is capitalized. Though this is a spelling mistake, it surely means something very special that we will surely soon discover. Even the Android heads on the invitation look uncannily like game controllers.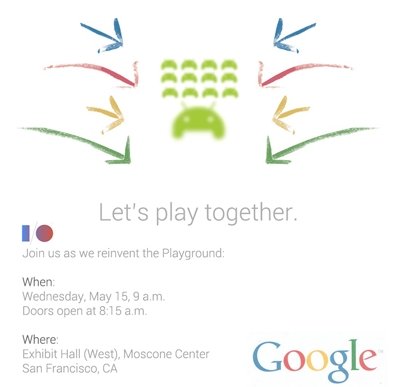 The whole presumed gaming theme is supported by Google's recent activity: first there were some significant clues pointing towards a planned Game Center, then they hired a new Chief Designer, the reputed Noah Falstein for Google Games.
But we should still keep a dubious eye on this invitation, which doesn't look particularly authentic. Not only does it have a less-than-amazing resolution, it's looks just plain old cheap. This is my opinion at least. Not only that, this really isn't a well-known source.
So what should we expect on May 15th? Will this be Google's biggest gaming offensive yet? Or are we completely wrong? What do you think?