Jelly Bean 4.1.1 Update Rolling Out NOW For The Unlocked Galaxy Nexus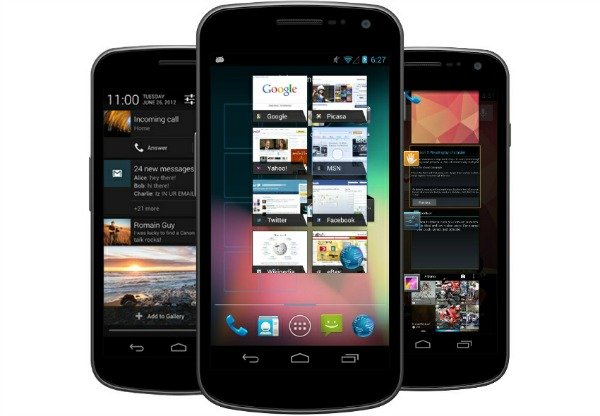 With all the current buzz over Google's newest Android update, I can truly say that it's times like these that make me very glad I bought the Galaxy Nexus. Less than 24 hours after day 1 of Google I/O 2012, Galaxy Nexus owners were treated to a preview of Android Jelly Bean that root users could install right away, and after using it for 1 week, I really like what I see. But now unrooted users (and rooted, I'll explain why below) of the unlocked Galaxy Nexus can rejoice, as the update to Android Jelly Bean has officially started rolling out.
Google announced earlier today on their G+ page that the update would start rolling out now to HSPA+ Galaxy Nexus devices, and that users should begin seeing the update over the next several days. Next in line to receive the update are ALL Galaxy Nexus devices, the Nexus S, Motorola Xoom, and the newly announced Nexus 7 tablet. Unfortunately, we still have no word on when Verizon and Sprint Nexus phones (along with other phones in general) will begin receiving the update, but hopefully it comes sooner than later.
Rooted users can also be happy, as the new update (odexed and deodexed) is now available for rooted phones at XDA developers, and can be downloaded here (a big shout out to XDA member bigxie for posting this update). If you're coming from an Ice Cream Sandwich ROM, a full wipe will be required in recovery. If already coming from the preview version of Jelly Bean, you will only need to wipe cache and dalvik cache before flashing the new ROM. And please, for the love of all that is good, make a Nandroid backup!
I have installed the new update on my Galaxy Nexus, and while it's nothing that different than the preview version I showed you how to install last week, it's buttery smooth and very fast. Not only that, but now that the official Jelly Bean source code has dropped, expect lots of optimized Jelly Bean ROMS to come very soon.
Enjoy Jelly Bean guys, and let us know when you receive the update!
Picture credits: static.androidnext.de