New iPhones outclassed by Galaxy S3 touchscreen performance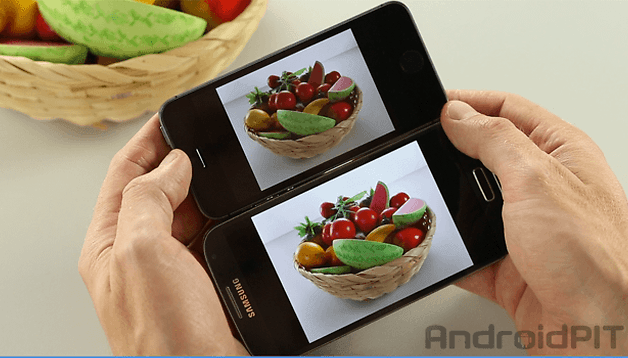 No, that is not a typo: the S3 - not the S4 - has outperformed the new iPhone 5s and 5c in a touchscreen accuracy test. A Finnish company by the name of OptoFidelity, which specializes in test and measurement automation, has empirically proven that the old Galaxy S3's touchscreen accuracy far outclasses that of the new Apple flagships.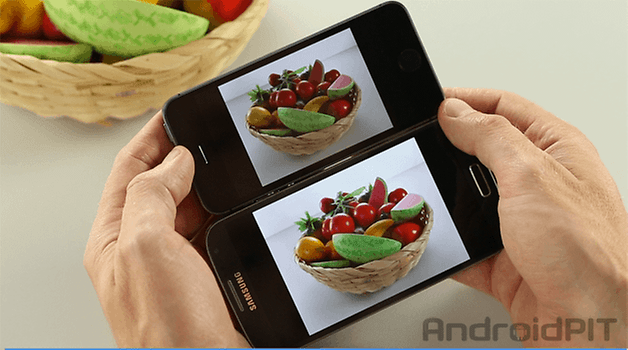 The tests were originally made to test the new iPhones' touchscreen accuracy with the Galaxy S3 as a reference device, but considering the epic failure they discovered, the test has become a feather in the cap for the Samsung cheer leading squad. Why the company chose the S3 instead of the S4 is probably down to what smartphone the guy at the controls had in his pocket. But considering Samsung has released half a dozen new and improved devices since the year-old S3 only adds salt to the wound.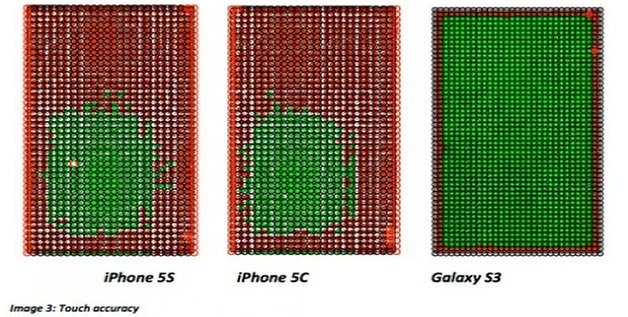 Apple may have finally won the patent case on multi-touch functionality, but it seems like Samsung is doing a better job of touchscreen acucuracy. Perhaps when Apple catches up they will try to sue Samsung for perfecting their technology first? The iPhone 5s and 5c both performed very poorly in the mechanized touch test, where a robotic finger touches different areas on the touchscreen. A Pass indicates the two results – actual position and reported coordinates – match up, a Fail indicates there was greater than 1 mm disparity between the two.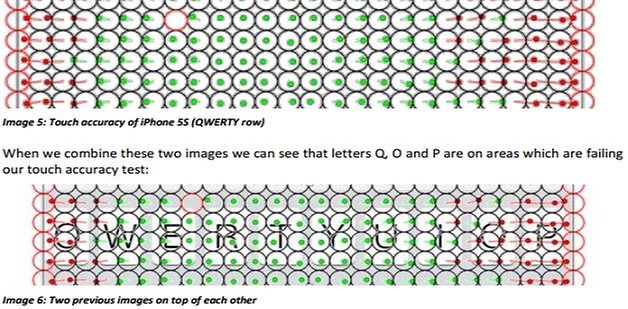 As you can see from the first image, both iPhones performed extremely poorly at the top edge of the screen and around the edges, including the bottom where the keyboard lies. The test indicates major issues with the outer edges of the iPhone's touch keyboard. The Samsung also had poor edge performance, but as you can see from the test result image, it still performed a whole lot better than the Apple devices. Check out the keyboard accuracy in the two images above.
Have you had problems with the touchscreen accuracy on your new iPhone?