UPDATED: BREAKING! iPhone and iPad Officially Banned In Germany!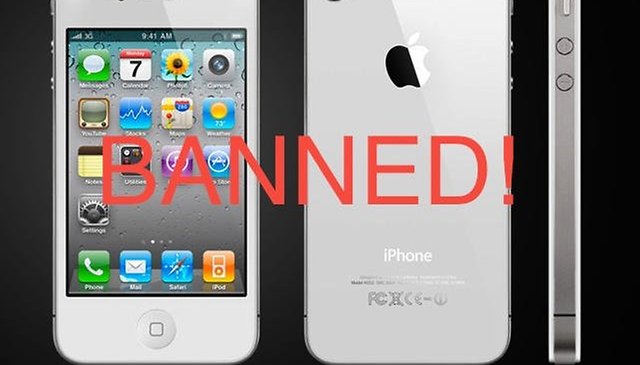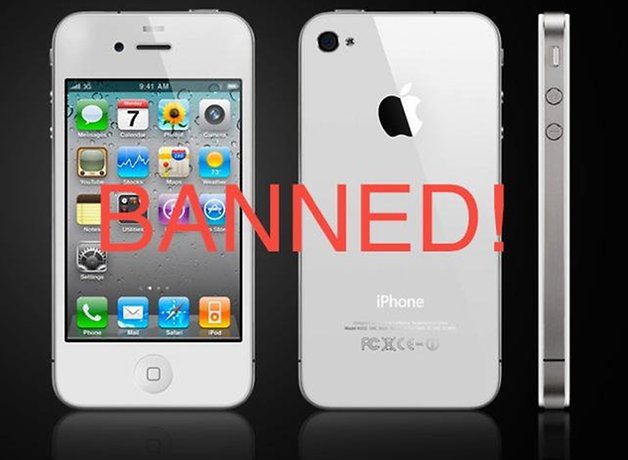 (picture from Techsnapr)
Remember that article I wrote about Facebook being afraid of Google, and how relentless of a business force that Google truly is? Well today, Motorola, who is currently in the process of being bought by the big G, flexed it's Android muscle so hard, that...get this....the iPhone and iPad have officially been legally BANNED in Germany.
Yes, you are reading that right. Today a court in Mannheim passed down the ruling that the iPhone 3G, the iPhone 3GS, and the iPhone 4 (but not the iPhone 4S), along with all 3G/UMTS-capable iPads must be pulled from the online store. As of now, this is only an ONLINE BAN, but it only seems logical that the store shelves will shortly have to also abide by the ruling. I'm no lawyer, but that seems like a logical first step.
Apple has apparently reportedly removed the banned devices from it's website, and was quick to say that only the German online store is affected, as retailers can still sell the banned devices. However, Motorola is said to be working to use the same patents to have these devices banned in retail stores as well.
Will this affect the iPhone 5 and iPad 3?
This is a pretty big win for Google, Motorola, and Android as a whole. For the first time, it seems that Apple has been forced into checkmate in a patent game/war that they actually started. Considering that the ban doesn't affect the iPhone 4S, it will be interesting to see if this affects the iPad 3 and iPhone 5 announcements or releases. If either of those devices are using the same patents, it could be back to the drawing board for Apple and their flagship devices.
Germany seems to be the battlefront for a lot of these cases, as they were also the first country to rule on a decision that got the Samsung Galaxy Tab 10.1 banned from sales, forcing Samsung to make design modifications to the tablet. Just when it seemed that the patent wars might slowly start to die down, they now again seem to be in full force, with Android now on the offensive and another round lost for Apple after suffering losses from both Samsung and now Motorola.
What do you guys feel about this decision, and what impact do you think it will have on the patent wars?
UPDATE:
Apple's response to the outcome:
""Apple is appealing this ruling because Motorola repeatedly refuses to license this patent to Apple on reasonable terms, despite having declared it an industry standard patent seven years ago."
While Motorola responded:
"We are pleased that the Mannheim court has recognized the importance of our intellectual property and granted an enforceable injunction in Germany against Apple Sales International".