OPINION: Samsung March 15th Event One Week After iPad 3..Coincidence?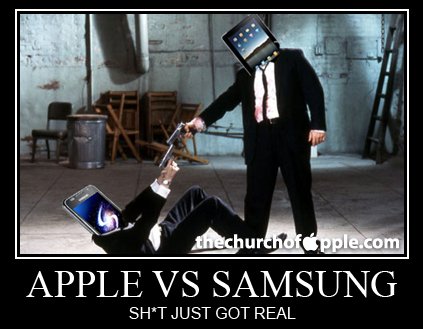 (picture from Android Authority)
"We have something you really have to see. And touch," (would be an EPIC pickup line) That was the message bloggers and media have started receiving from Apple for an event of March 7th, and it would seem that the long awaited iPad 3 is finally upon us. Apple isn't like other handset manufacturers. Events like CES and MWC mean little to them, and they hold their own venues to launch their newest products. But there's another company that's been following the same routine. They had/have little presence at CES or MWC, and they chose their own venue for March 15th in Amsterdam to release their 2012 product line: Samsung folks. And when I noticed that their event on the 15th just happens to be one week after the iPad 3's release, it not only put a big smile on my face, but 3 words came to my mind: you clever bastards.
Make no mistake, the iPad 3 is most likely going to be a REALLY BIG DEAL. If rumors are true, we will see a quad core LTE device with an insane screen resolution, a retina display, and probably a lot more. For those who are saying "how do you know the event is for the iPad launch? It could be for something else. I hate you Eric", here's a shot of the invitation: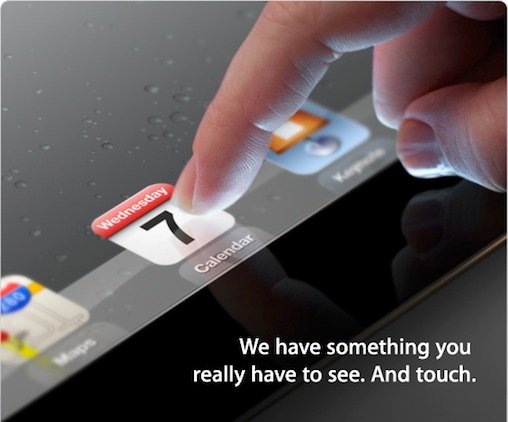 (picture from Computer World)
So yeah, Apple IS referring to the iPad 3. From what I can tell with this photo, it looks THIN, but those details we will see in the coming weeks. My point is, how do you try to take the fire out of a release this big? How do you contain it? Well, this is only speculation, as I can't confirm that Samsung did this intentionally, but one way to do that is to hold your own seperate event ONE WEEK AFTER the release of the iPad 3. Not CES or MWC...no no no...but literally one week after the iPad 3 makes its debut. And what do you release at that event to make some noise? 2 products come to mind.
The longly awaited Samsung Galaxy S3 is a good start. Samsung's flagship Galaxy S2 has sold over 20 million units, and it's safe to say that it is THE phone that makes Apple nervous. This is Samsung's BEST way of taking some iPad 3 thunder, and I would like to make this promise RIGHT NOW to our readers: If Samsung does NOT release the Galaxy S3 at this event, I will post a photo of myself bowing down to an iPad on the blog. Feel free to quote me on that.
But that's not all. Lets be honest: Samsung's release of the 11.6 inch tablet with those specs, and the event in Amsterdam is their best strategic possibility to release a new FLAGSHIP tablet.
So there you have it folks. As said before, this is all speculation, and could backfire on me, which will result in pics of iPad worship. But to me, if anyone has a chance of taking some of Apple's thunder on March 15th, it's Android's biggest and most successful manufacturer.