IFA 2017: everything you need to know about the latest innovations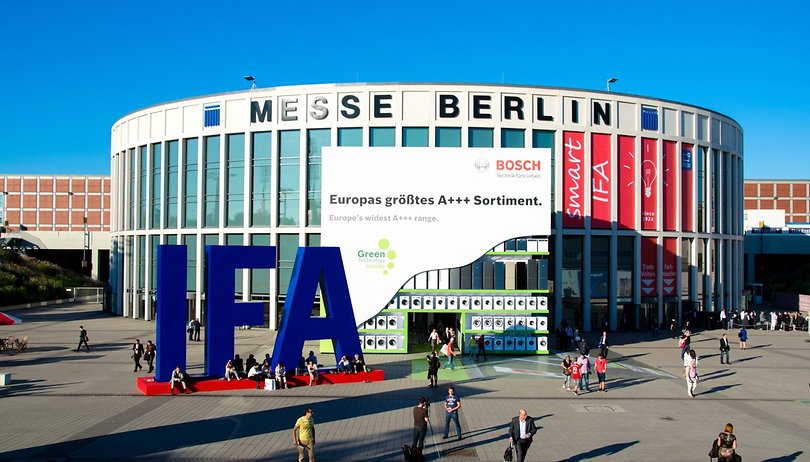 What is IFA?
IFA presents the newest devices and latest innovations from around the world; taking place in Berlin, Germany. The IFA dates have been set for 2017 between September 1-6 at the Messe ExpoCenter (though it opens for the press a little earlier). This massive venue saw around 240,000 visitors and 1,800 exhibitors during six days of presentations last year, and we expect the same this year.
IFA is one of the oldest industrial exhibitions in the world, starting in 1924 and going through to 1939. Following the end of WWII, it picked up where it had left off in 1950. IFA stands for 'Internationale Funkausstellung' which is German for 'International Radio Exhibition'. In the past, it was a biennial event but starting in 2005 became an annual event.
In 2003, IFA was the largest consumer electronics fair in the world with 273,800 visitors to more than 1,000 exhibitors. There was over $2.8 billion in placed orders for products. It also has an average of 6,800 accredited journalists from 78 countries - and AndroidPIT will be there in force.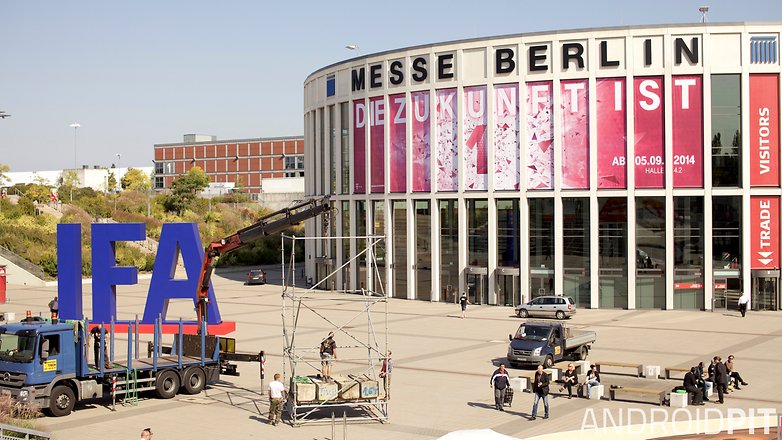 When is IFA 2017 and how do I get in?
IFA 2017 is happening from September 1-6 at the Berlin ExpoCenter. Once tickets go on sale, you will be able to pick up one-day IFA tickets to the exhibition for around the same price as last year: 17 EUR (about $20). Other options including packages with Berlin public transportation should also be available. Also worthy of note, according to ECI News, some IFA visitors will get a special souvenir this year: a 3D-printed mini model of themselves.
Tickets will be available at this link soon:
Trends to expect at IFA 2017
This year's pre-IFA Global Press Conference, which happened from April 20-23 in Lisbon, gave us a clear idea of what trends and announcements we could expect from the trade show. Dr. Christian Göke, CEO of Messe Berlin where IFA is taking place, said that "We believe it's time to define consumer electronics in a new way," and that the boundaries between the digital and physical worlds are blurring. The "consumerisation" of devices reflects this and, according to Göke, it's making room for "healthcare and wellness, automotive, mobile devices, Internet of Things and the smart home, to new fields like drones, virtual, augmented and mixed reality."
As such, we can expect to see innovative tech products at IFA in a wide range of categories, which are now becoming more interconnected thanks to voice controlled AI assistants. These assistants and their ecosystems are competing against each other to connect all aspects of your life, from your smartphone to your smart home, and even your connected car. At this year's IFA, Microsoft may have something exciting to present on that topic: the fruits of its just-announced collaborations with Intel, HP and Harmon Kardon. Here are a few of the categories that will dominate this year's IFA:
Wireless connected speakers, headphones and hi-fi devices capable of playing lossless audio
AR and VR hardware, including headsets and 360 cameras for professionals and ones that attach to smartphones
Competition between voice controlled AI assistants and their connected ecosystems
New smart wearables that can monitor vital functions and movement with three sensors attached across the body
IFA 2017 predictions
Jump to manufacturer:
Microsoft at IFA
Microsoft launched its new Windows Mixed Reality headsets during IFA, and they are actually affordable as we head into the holiday season. The headsets will be from HP, Lenovo, Dell, and Acer. Motion controller and headset bundles will start at the relatively low price of $399.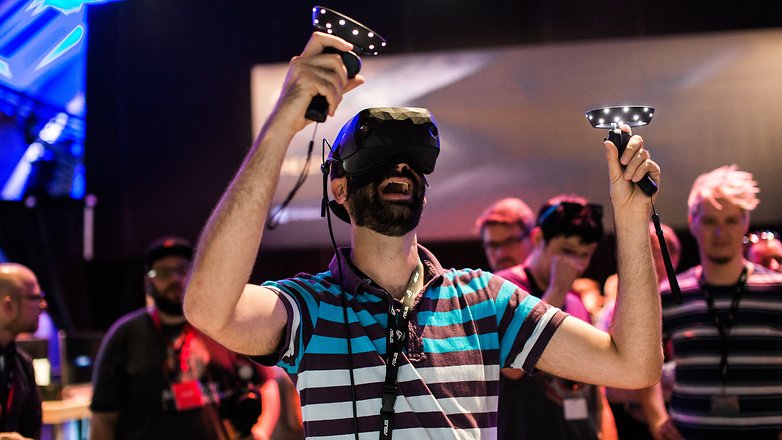 Sony at IFA
At IFA 2016, Sony revealed the Xperia X Compact and Xperia XZ. At MWC 2017, it revealed the Xperia XZs and XZ Premium, along with the super mid-range Xperia XA1 and XA1 Ultra. This year, the company had some great things up its sleeve again for IFA at its presentation on August 31.
Sony presented two new Xperia smartphones, which we've gotten our hands on already: the Xperia XZ1 and XZ1 Compact. The Motion Eye camera from the XZ Premium will be the focus of both. Fans of compact smartphones will be glad to hear that there's been a return to premium specs for the 4.6-inch XZ1 Compact. The Xperia XZ1 is 5.2 inches and has nearly identical hardware specs.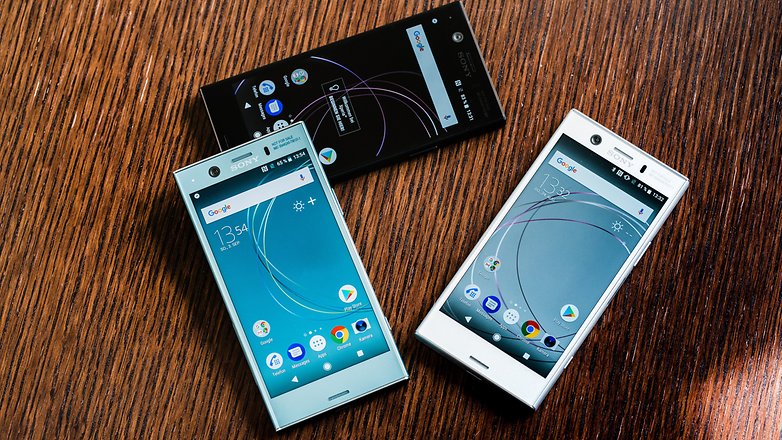 Asus at IFA
On August 30, Asus announced several new notebooks at IFA: the Zenbook Flip 14 and 15, and the VivoBook Flip 14. It also introduced its own Windows Mixed Reality Headset.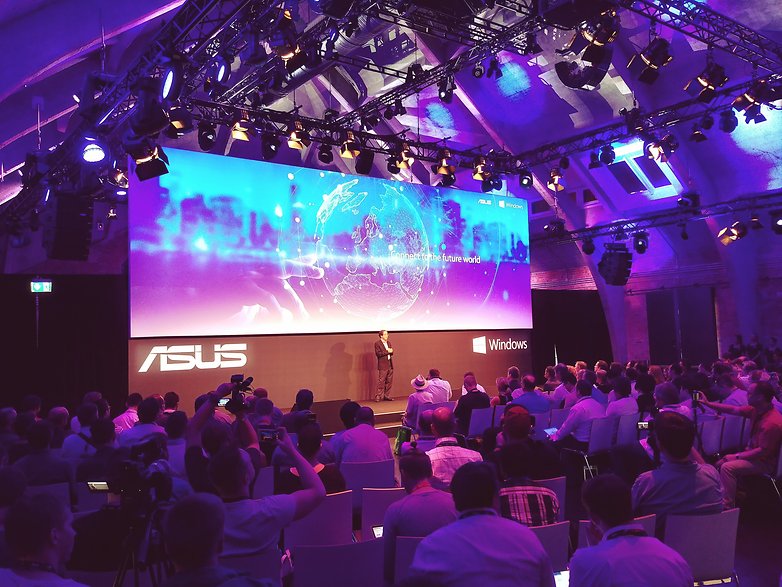 Bringing immersive real world and virtual experience to users, we now have #ASUS Windows Mixed Reality Headset! pic.twitter.com/TO8SJvRMzY

— ASUS (@ASUS) August 30, 2017
Samsung at IFA: A new Gear S4 alongside the Note 8
Samsung's Unpacked event is on August 30, at 6 PM in Berlin (that's 12 PM Eastern in the US). You can get the details on how to watch the recorded live stream video here.
The Note 8 has made its debut already, and while it might just be the highlight of the Samsung booth at IFA, we got to see some new things as well. Namely, we got our hands on the just revealed Gear Fit 2 Pro, and the new Gear Sport smartwatch, as well as the 2018 version of the Gear IconX. All of this 'wearable wellness' is a great opportunity for Samsung to get a bigger piece of the pie before the next Apple Watch comes out.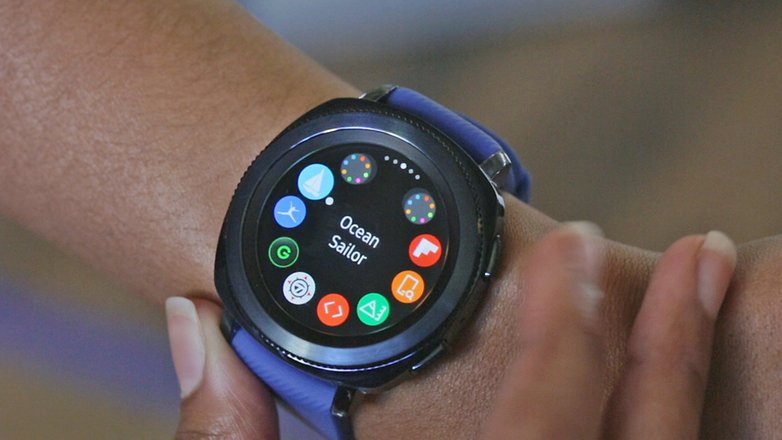 LG at IFA: Will the V30 challenge the Note 8?
LG will unveil the V30 at 9 AM on August 31 in Berlin. A live stream video will be available, and you can get the details on how to watch here. If you're watching from the US, it'll be early, though - 3 AM Eastern time.
LG usually releases the new versions of its V series in the second half of each year, and there's no better way to catch the eye of the masses around the world than to debut a smartphone at IFA. LG isn't resting on its laurels after the LG G6. The big reveal is set to happen a day before the event begins, on August 31 at 09:00 AM local time. The V30 will be launched first in South Korea for around $699. It's expected to skip the secondary display this time around, and it could pose a challenge to the newly revealed Samsung Galaxy Note 8.
For all the specs and rumors on this device, check out our article on the LG V30.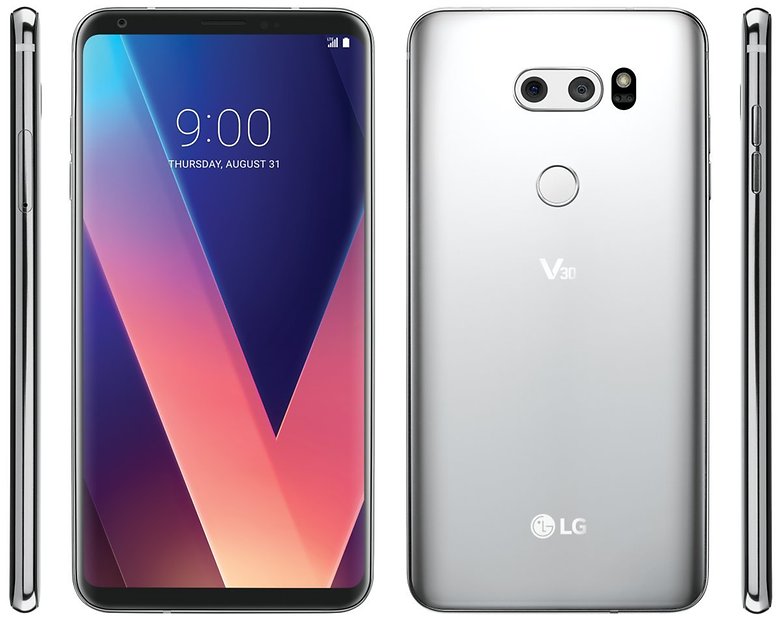 Lenovo at IFA
At last year's IFA, Lenovo presented the modular X4 smartphone with a dual camera, curved display and Snapdragon 630. Plus, the Moto Z2 Force, which was recently introduced in the US along with a 360 degree camera mod, may be a highlight. Apart from smartphones, we may see notebooks, PCs, servers and more from the Lenovo Yoga and ThinkPad brands. We also expect some mixed reality tech and voice assistant speakers.
Huawei at IFA
At last year's IFA, Huawei presented two new smartphones, the Nova and Nova Plus, in addition to the 8.1-inch MediaPad M3 tablet with Harmon / Kardon stereo speakers. Given that it launched two mid-range smartphones at IFA last year, and it already came out with the P10 flagship in February, it's not likely that we'll see a high-end smartphone from Huawei at IFA 2017 - but we may see some lower-end phones or a tablet this time around.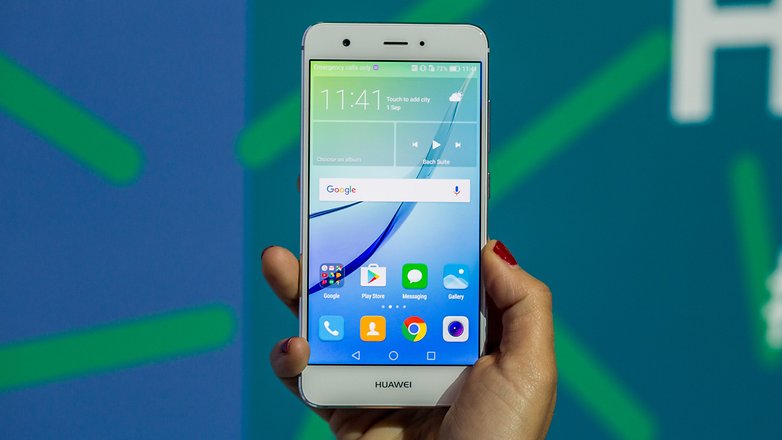 HTC at IFA
HTC has six to seven smartphones planned for 2017, of which three are accounted for already: the HTC U Play, HTC U Ultra and the HTC U11. Given that the flagship and mid-range have been covered already this year, we may see some more affordable offerings from HTC at IFA 2017. At last year's IFA, the company introduced the mid-range HTC One A9s, which looked very similar to the iPhone 6S. Perhaps we'll get another stylish addition to the lineup, or even a Vive-branded smartphone. There are even rumors of a mini version of the HTC U11 flagship called the HTC U11 Life (codenamed Ocean Life).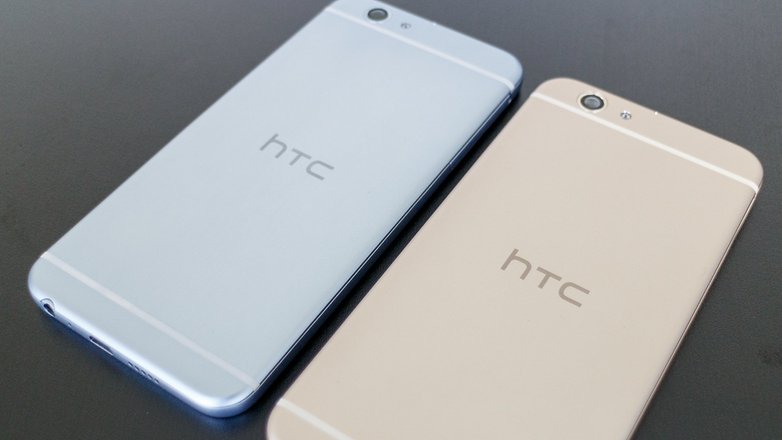 So what do you want to see this year at IFA? Let us know in the comments below.