Huawei presents world's thinnest smartphone: the Ascend P6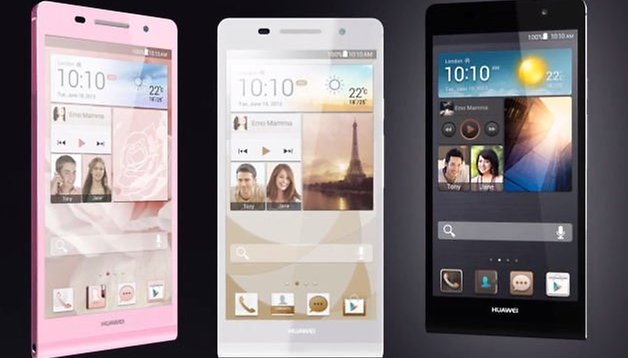 In Huawei's first big event outside of China, the company launched its new flagship: it's the Ascend P6. Huawei first revealed the new device during the Press Conference at their London event today, which turned out to be one of the most thinnest smartphones the world has ever seen. In fact, the body of this chic-looking Android smartphone is a mere 6.18 mm thick. Talk about trim!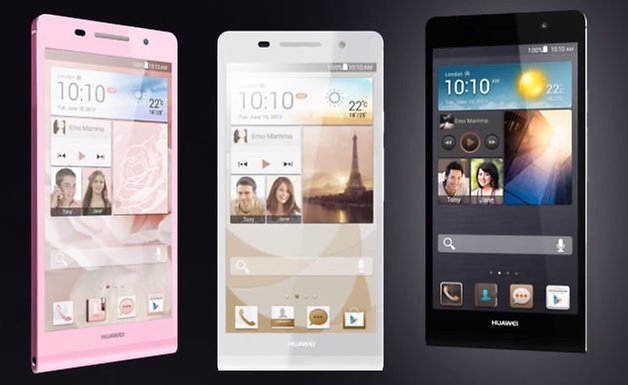 Yes indeed, our trusty leader Andreas is there to absorb the entire event. Though this is by no means a surprise: the new record-breakingly thin device has been at the center of a ton of speculation, leaked pics and tech blogs all around. Its skinny body that is curiously similar to the iPhone design is what was the major hum among the buzzing rumors. Huawei was a driving force in its pre-event marketing as the company posted a ton of sneak-peak like pictures on their Facebook profile. Then of course the leaks kept on coming on: the press conference and the official presentation confirmed many of these earlier rumors.
Software
The Ascend P6 will be fully-loaded with the most up-to-date- Android version 4.2.2. Huawei is pretty proud of its Android software which comes with their very own user interface called Emotion UI 1.6. Though it lacks the App Drawer, it gained an app organization system with the use of symbols quite similar to Apple's own home screen. Need a visual of the Emotion UI? Check it out here.
The company was also quite adament that there will be no ''Google Edition'' of this phone in the works.
Hardware: innovative
The Ascend P6 is made of a 6.18 mm thin metal chassis with a 4.7-inch HD LCD display at a resolution of 1,280 x 720 and also boasts IPS+ Technology. The latter ensures for readability at even the most tilted angles. The display is securely protected with Gorilla Glass 2. It's also got that sweet '' Magic Touch'' technology which allows operating with gloves on. The Quad-core K3V2 is the home-made Huawei processor which runs the new device on a diet at 1.5 GHz and 2 GB RAM. It keeps on getting better with the 8 GB of memory and an extendable microSD card which leaves you with 4.7 GB to use. The Ascend P6 is powered by a 2000 mAh battery which isn't necessarily earth-shattering. That being said, it's been gifted with some energy saving technology that will ensure for 30% longer life than other batteries of the same size.
Cameras: better self-portraits
The back-facing main camera offers a resolution of 8 MP and can go way way in and take pictures 4 cm away from its objective. What's actually worth pointing out is the front camera: it beats most other front-facing cameras that smartphones have to offer with its 5 MP. One thing that comes to mind: selfies. Now you can take great self-portraits without a grainy and blurry result. There are also two added bonuses: LED flash and video light.
Connections
The Ascend P6 won't miss a beat and comes with all of the normal connectivity standards. That being said, it doesn't have LTE on board. That being said, the P6 should acquire this functionality by the end of the year, however it's unclear where in the globe this will be hitting.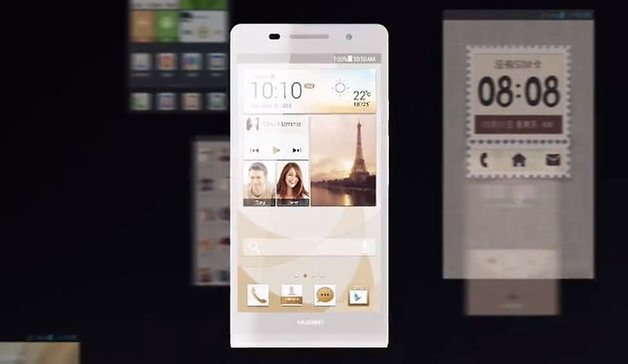 Design: haven't I seen this before?
The Ascend P6 was coined the name of iPhone killer right of the get-go and it looks now that Huawei actually did produce something that is remarkably close to Apple's premium design. The sides and back of the device are made of an anodized aluminium like the iPhone 5 which doesn't only look elegant, it feels great too according to Andreas. Not only that, the Ascend P6 is a design gold-mine: the Chinese company has set itself apart with a rounded bottom part: a very subtle yet interesting design choice. Up until this point in time, no one has ever managed to make a smartphone as thin as the Ascend P6. Here's a record for the thinnest smartphone the world has ever seen.
Availability and color options
So far it has been announced the the Ascend P6 would only be available in China as of June and Western Europe as of July. Sadly, no news for the USA, Canada and the UK. It will come in black, white and pink with matching color cases.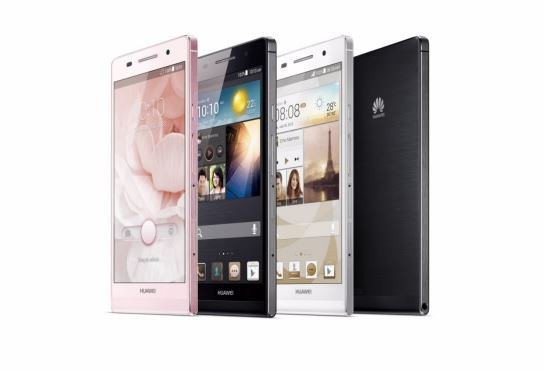 Tech Specs
| | |
| --- | --- |
| Operating System: | Android 4.2.2, Emotion UI 1.6 |
| Display: | 4.7-inch HD IPS+ LCD, 1.280 x 720 Pixel |
| Processor: | K3V2 Quad Core, 1.5 GHz |
| Memory: | 2 GB |
| Internal Storage: | 8 GB (around 4.7 GB available), extendable up to 32 GB |
| Back-facing camera: | 8 MP |
| Front-facing camera: | 5 MP |
| Battery: | 2000 mAh |
| Connectivity: | WLAN, UMTS/HSPA+, Bluetooth 3.0, DLNA |
| Dimesions: | 132.6 x 65.5 x 6.18 mm |
| Weight: | 120 g |