Huawei Ascend P6: New details and screenshots Thin and thinner still seems to be the motto for the Ascend P6. Huawei, the Chinese manufacturer has been advertising their upcoming super-phone on their Facebook page and has been playing up its ultra-narrow chassis. After another photo of the device surfaced on Facebook a few days ago, new details on the technical data and screenshots of the Emotion UI have now surfaced.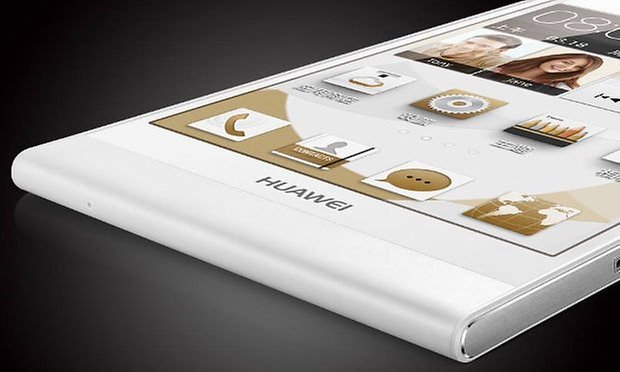 Huawei has announced that they will be unveiling something big on June 18th in London, and it seems like they have a purpose behind choosing the 18th. Just two days later, Samsung will also be introducing some new devices in the same city. Is Huawei looking to prove that they're an emerging manufacturer and a contender to industry leader Samsung? Only time will tell.
One thing is certain for sure though. The Huawei Ascend P6 could be a really good thing for the company. While there have been some pre-rendered images that have shown up on the from what we can see from leaks in the past, we definitely see a device with an elegant design in a very slim package.
Speaking of leaks: the leak specialists over at @evleaks has given us some more fodder for the Ascend P6 that matches most of the information that we know to date. Accordingly, the smartphone should be 6.18 millimeters thick, have a quad-core processor with 1.5 GHz and a 4.7-inch display with a 720p resolution (1280 x 720).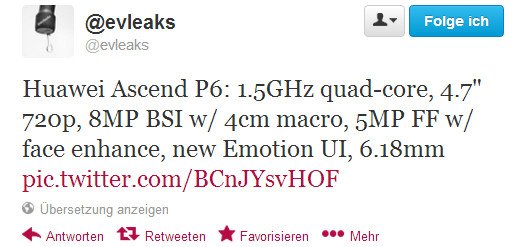 Another interesting tid-bit is that the 8-megapixel should have a macro function and allow you to shoot clearly from just 4 inches away. The front camera will have a "Face Enhance" function and be a powerful 5-megapixels. As well, there should be a new version of the Emotion UI, and just so have it, @evleaks has provided us some screenshots.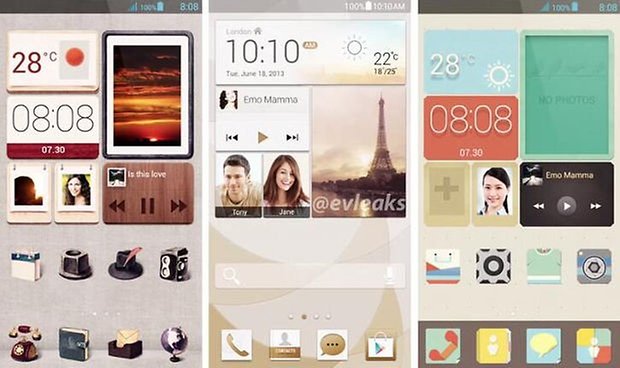 Whether this information is correct, we will definitely know in about a week. For now, I'm really excited for the official announcement of this phone. Previous Huawei devices that I've been able to get my hands on (Ascend Mate) have made some really good impressions and I'm a big fan of the Emotion UI. The Huawei Ascend P6 could definitely be a big contender in the smartphone league.
What are you thoughts the Ascend P6?