HTC One S,V, and X: HTC Starts 2012 Strong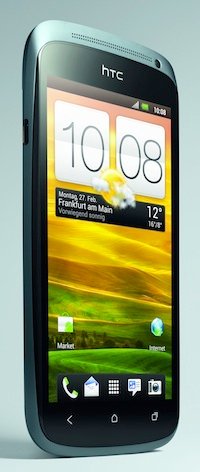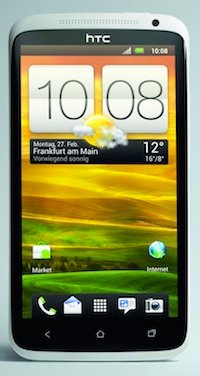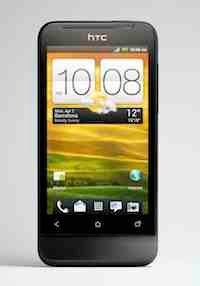 The Taiwanese smartphone giant, HTC, has just release three new Android phones to start the Mobile World Congress off on a high-note. All three phones bare the monicker "One" and mark a re-branding for the entire HTC line.
It looks like HTC has learned from past mistakes and has chosen to focus on what they do well for their new line of HTC One smartphones. HTC is betting on elegant design, impressive camera quality and fat Beats courtesy of Dr. Dre to set their "One" smartphones ahead of the rest. "We're focusing on developing a unique user experience with both camera and sound technology that our customers can fall in love with. We're confident that the HTC One Seires offers exactly the type of experience we hoped for and offers customers a user experience that hasn't been possible is smartphones yet." said Peter Chou, HTC's CEO.
The One Series' New Camera System

HTC certainly has a couple of aces up their sleeve when it comes to tricking out their latest smartphones. Both hardware and software boast of new improvements and they even developed a new image chip to improve picture quality without just cramming more megapixels into each photo.
Faster Image Capture
The One Series can capture a new image every 0.7 seconds. By long pressing the camera button you can increase the shutter speed to take up to 20 photos, one every 0.2 seconds.
Better Photos Despite Horrible Lighting Conditions
Before bringing them to market, HTC sent their new smartphones to the eye doctor for a new set of glasses. The HTC One S and HTC One X are loaded with f/2.0 while most high-end smartphones have the smaller f/2.4 lense (f or f-stop refers to the diameter or size of the lens and the bigger the lens the more light enters the camera) That means that the One S and One X can absorb more light making photography in poor lighting conditions much easier. The One Series also supports HDR technology, which help improve color contrast in the final photo.
Take A Picture While Shooting Video

Now this I like. With "Video PC" you can take a picture while recording a video. All you have to do is hit the shutter button while recoding a video. The picture comes out at 5MP but the HD video is unaffected. Neat!
Cloud Storage For Photos And More
Each and every HTC customer buying one of the new devices will get a free (for up to two years) account with DropBox allowing them to save up to 25 GB in the cloud storage service. That means you can save your pictures, music and data of all kinds on a remote server and access them anywhere you go. But there is a downside. The One smartphones don't come with an SD card slot meaning users are dependent on the Dropbox service. But using Dropbox should make transfering files from computer to smartphone that much easier.
Beats Audio On Board
What would HTC be without Beats Audio? HTC has taken steps with their new phones to further improve the boosted sounds quality that has attracted so many to their Sensation series of phones. While "studio quality sound" is still a way off they are well on their way. Futher, with their new sync manager, syncing your music between phone and PC (including iTunes) just got a whole lot faster.
Also each of the new devices will ship with Android 4.0 and Sense 4.0 on board.
HTC One X
The new flagship, the HTC One X, is housed in a polycarbonate unibody shell that, supposedly has the same feel as metal. But when we fist got it in our hands we could bend the casing in slightly. Despite that, the handset feels great in the hand and the design smacks of typical HTC quality. Under the hood, we have a Nvidia Tegra 3 quad-core processor running at 1.5 GHz. But the quad-core chip set has another surprise in store for customers. Nestled between its 4 cores of fury is a 5th, 500 mHz core. The more power-efficient takes care of the day to day work and only wakes the other 4 course up if they are needed for processor intensive tasks like 3D gaming. This helps improve battery life over the long term.
The One X's display is a 4.7" Gorilla Glass display with a 720p HD resolution and optical lamination, meaning the display is pressed directly into the glass, which helps improve both image quality and viability during the day.
HTC One S
The HTC One S might be a step or two below the HTC One X but it's one of the most popular in the AndroidPIT offices. The body is an aluminum unibody design that was processed using a Microarc Oxidation process, which gives the metal a soft feeling but makes it 4 times stronger they typical aluminum. Additionally, it features a 4.3" Gorilla Glass display and a 1.5 GHz Qualcomm dual-core processor.
HTC One V
The design of the One V takes its cues from the HTC Legend or HTC Hero but feature a revamped spec sheet for 2012.
Technical Specs
HTC One X
Size
(LxWxT) 133.98 x 69.0 x 9.29 mm
Weight
126g with battery
Display
4.7 inch Super LCD2 touch screen with HD720 resolution With 2.5D Corning Gorilla Glass
CPU speed
1.5 GHz, Quad core
Platform
AndroidTM Ice Scream Sandwich with HTC SenseTM
Memory
Total storage: 32 GB
Available User storage: up to 29GB
RAM: 1 GB
Cloud Storage: 25GB for 2 Years from DropBox
Battery
Built-in rechargeable Li-polymer battery
Capacity: 1800 mAh

Network
HSPA/WCDMA: Europe/Asia: 850/900/1900/2100 MHz - With 2100 Diversity
HSDPA 21Mbps and HSUPA 5.76 Mbps
GSM/GPRS/EDGE: 850/900/1800/1900 MHz
Connectors
3.5 mm stereo audio jack
NFC3 (Google Wallet Compatible)
DLNA for wirelessly streaming media from the phone to a compatible TV or computer
micro-USB 2.0 (5-pin) port with mobile high- definition video link (MHL) for USB or HDMI connection (Special cable required for HDMI connection.)
5 Pin layout Pogo Pin Connector for Audio and Charging
Camera
8 megapixel camera, LED flash with 5 Power settings and object distance sensor
BSI sensor (for better low-light image capture)
f2.0 aperture to maximize light gathering in Low Light environments,
28mm Wide Angle lens,
1080p HD video recording
Dedicated imaging chip for clearer, sharper shots
Quick access from lockscreen to activate camera instantaneously
Speedy shot to shot capability
Tracking focus with object recognition (video and camera mode) and auto burst mode
Always in focus thanks to Extended Depth Of Field
Tap to focus, tap and hold for continuous shooting up to 4 fps (frames per second)
Camera on video : capture quality still shots while taking video or after
Face and smile detection
Burst mode up to 5fps (frames per second) • Video stabilisation
High speed video capture and playback in slow motion
High speed video capture and playback in slow motion
Geo tagging
1.3MP front camera
Sensors
Gyro sensor G-Sensor
Digital compass Proximity sensor Ambient light sensor
Multimedia
Playback: .m4a, .mp3, .mid, .ogg, .wav, .wma (Windows Media Audio 9)
Recording: .aac, .amr
Playback: .3gp, .3g2, .mp4, .m4v, .wmv (Windows Media Video 9 and VC-1)
Recording: .mp4, .3gp
Sound Enhancement
Beats Audio
Dual microphones with Noise Reduction and stereo voice recording
HD voice compliant (subject to network availability)
Internet
Wi-Fi®: IEEE 802.11b/g/n (2.4GHz & 5GHz) Wireless HDMI Capability for connecting with HTC Wireless HDMI Unit
Bluetooth
Bluetooth® 3.0 with FTP/OPP for file transfer, A2DP for wireless stereo headsets, and PBAP for phonebook access from the car kit
GPS
Internal GPS antenna

HTC One S
Size
(LxWxT) 130.9 x 65 x 7.95 mm
Weight
121.9 grams with battery
Display
4.3 inch AMOLED touch screen with qHD resolution (540 x 960)
With 2D Corning Gorilla Glass
CPU speed
1.5 GHz, dual core
Platform
AndroidTM Ice Scream Sandwich with HTC SenseTM
Memory
Total storage: 16 GB
Available User storage: up to 13GB
RAM: 1 GB
Cloud Storage: 25GB for 2 Years from DropBox
Battery
Built-in rechargeable Li-polymer battery Capacity: 1650 mAh
Network
HSPA/WCDMA:
• Europe/Asia: 850/900/2100 MHz - With 2100 Diversity
HSDPA 21Mbps and HSUPA 5.76 Mbps GSM/GPRS/EDGE:
• 850/900/1800/1900 MHz
Connectors
• 3.5 mm stereo audio jack
• DLNA for wirelessly streaming media from the phone to a compatible TV or computer
• micro-USB 2.0 (5-pin) port with mobile high- definition video link (MHL) for USB or HDMI connection (Special cable required for HDMI connection.)
Camera
• 8 megapixel camera, LED flash with 5 Power settings and object distance sensor
• BSI sensor (for better low-light image capture) • f2.0 aperture to maximize light gathering in Low Light environments,
• 28mm Wide Angle lens,
• 1080p HD video recording
• Dedicated imaging chip for clearer, sharper shots
• Quick access from lockscreen to activate camera instantaneously
• Speedy shot to shot capability
• Tracking focus with object recognition (video and camera mode) and auto burst mode
• Always in focus thanks to Extended Depth Of Field
• Tap to focus, tap and hold for continuous shooting up to 4 fps (frames per second)
• Camera on video : capture quality still shots while taking video or after
• Face and smile detection
• Burst mode up to 5fps (frames per second)
• Video stabilisation
• High speed video capture and playback in slow motion
• Geo tagging
• VGA front camera
Sensors
Gyro sensor
G-Sensor
Digital compass
Proximity sensor
Ambient light sensor
Multimedia
Playback: .m4a, .mp3, .mid, .ogg, .wav, .wma (Windows Media Audio 9)
Recording: .aac, .amr
Playback: .3gp, .3g2, .mp4, .m4v, .wmv (Windows Media Video 9 and VC-1)
Recording: .mp4, .3gp
Sound Enhancement
Beats Audio
Dual microphones with Noise Reduction and stereo voice recording
HD voice compliant (subject to network availability)
Internet
Wi-Fi®: IEEE 802.11b/g/n (2.4GHz)
Wireless HDMI Capability for connecting with HTC Wireless HDMI Unit
Bluetooth
Bluetooth® 3.0 with FTP/OPP for file transfer, A2DP for wireless stereo headsets, and PBAP for phonebook access from the car kit
GPS
Internal GPS antenna

HTC One V
Size
(LxWxT) 120.3 x 59.7 x 9.24 mm
Weight
115 grams with battery
Display
3.7-inch touch screen with WVGA 480 x800 resolution
super LCD2
Gorilla glass
CPU speed
1 GHz speed
Platform
AndroidTM Ica Scream Sandwich with HTC SenseTM
Memory
Total storage: 4 GB
Cloud storage : 25GB for 2 years
Expandable memory (microSD up to 32GB)
RAM: 512 MB
Battery
Built-in rechargeable battery Capacity: 1500 mAh
Network
HSPA/WCDMA:
• Europe/Asia: 850/900/2100 MHz GSM/GPRS/EDGE:
• 850/900/1800/1900 MHz
• Internal GPS and GLONASS antenna
Connectors
• 3.5 mm stereo audio jack : plug any headphones with a standard-sized 3.5mm connector
• micro-USB (cable included)
Camera
• 5 megapixel camera with auto focus, LED flash, and BSI sensor (for better low-light captures)
• 720p HD video recording
• Dedicated imaging chip for clearer, sharper shots
• F2.0 aperture opening to maximize light gathering
• 28mm lens
• Face and smile detection
• Geo tagging
• Quick access from lockscreen to activate camera instantaneously
• Always in focus thanks to Extended Depth Of Field
• Burst mode up to 5fps (frames per second)
• Video stabilisation
• High speed video capture and playback in slow motion
Sensors
G-Sensor
Proximity sensor
Ambient light sensor
Multimedia
Playback: .aac (8 to 320 Kbps), .amr, .ogg, .m4a, .mid, .mp3 (8 to 320 Kbps), .wav, .wma (Windows Media Audio 9)
Recording: .amr
Playback: .3gp, .3g2, .mp4, .wmv (Windows Media Video 9), .avi (MP4 ASP and MP3), .xvid (MP4 ASP and MP3)
(You can only playback a .3gp or .3g2 video if the video is an email attachment or is part of an MMS message.)
Recording: .mp4
Sound Enhancement
Beats Audio
HD voice compliant (subject to network availability)
Internet
• Wi-Fi®: 802.11b/g/n
Bluetooth
• Bluetooth® 3.0 with FTP/OPP for file transfer, A2DP for wireless stereo headsets, and PBAP for phonebook access from the car kit
GPS
Internal GPS antenna