The HTC One Max official: a phablet with fingerprint sensor [update]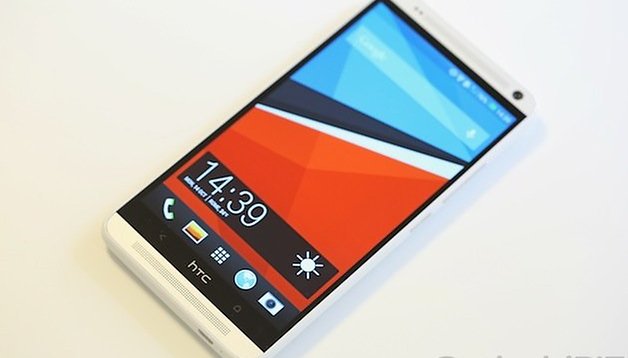 Finally, the largest member of the HTC One series has arrived: the HTC One Max was officially presented today in a press release from HTC's event in Frankfurt am Main, Germany. From what the announcement tells us, it is confirming a lot of the rumors about the elusive phablet which had been milling around the internet for quite some time, one of which that had grabbed our attention was the speculated addition of a fingerprint scanner.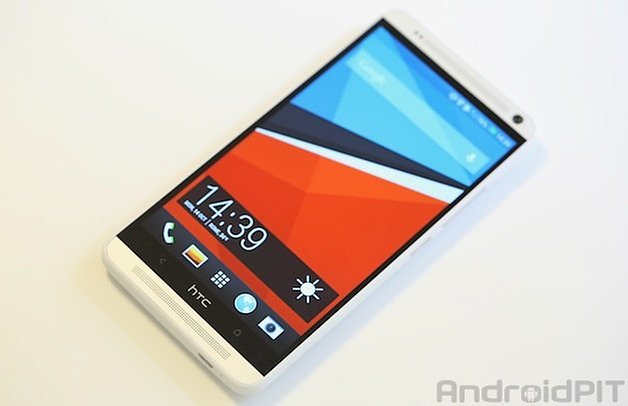 The One family complete
HTC has stayed true to its usual trademark design which has attracted a multitude of fans worldwide. Along with the newest version of the user interface, Sense 5.5 which has new personalized theme categories, the user can take advantage of the integration with the premium version of certain apps like Instagram and Google +. The usual perks are on board as well such as HTC BoomSound and BlinkFeed where you are able to upload up to 120 articles for offline reading. Beats Audio will not be included in the last edition to the family, as per a recent annoucement from both companies about calling it quits and heading in separate directions.
Hardware to stay in the race
In terms of hardware, the HTC One Max is stocked with a 5.9-inch Full HD Super LCD 3 display with 1080p and a powerful and energy-efficient quad-core Snapdragon 600 processor from Qualcomm clocked at 1.7 Ghz which HTC claims will provide ''incredible performance, super vivid videos and great sound''. The One Max, whose diagonal measurement is 1.2 inches larger than the HTC One, the company's reigning flagship, entails 16 GB of internal storage which can be expanded via a microSD card slot, a point in which it differs from the One that caused the original handset to cop a lot of flak from critics. HTC boasts an additional free and exclusive 50 GB of Google Drive storage available for every new client, though many are certainly more excited about getting their hands on that extra amount of physical microSD space.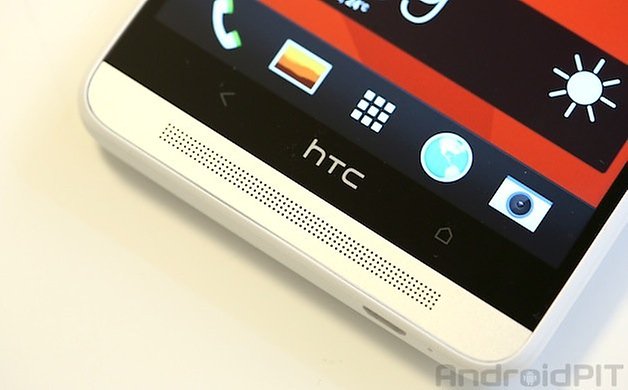 Bigger build, bigger battery: the One Max has received a honking 3,300 mAh, just a smidgen more than the Galaxy Note 3 with 3,200 mAh, which is a nice chunk of battery to get you through a day (or more) of talking, texting, video watching and gaming. If you happen to be running out of juice, it comes with an optional HTC Power Flip Case which can hold up to 1,150 mAh of extra battery.
In terms of camera for all you excited shutterbugs, the HTC One Max includes HTC's celebrated UltraPixel technology and Zoe mode as well as packing a 2.1 MP front-facing camera. Just like we saw with the Samsung Galaxy S4, the new HTC phablet includes a dual camera function which will allow the picture-taker to be in the shot of the person or object in question. You can also take 1080p Full HD videos and with Video Highlight, cut and edit your takes to create your own films.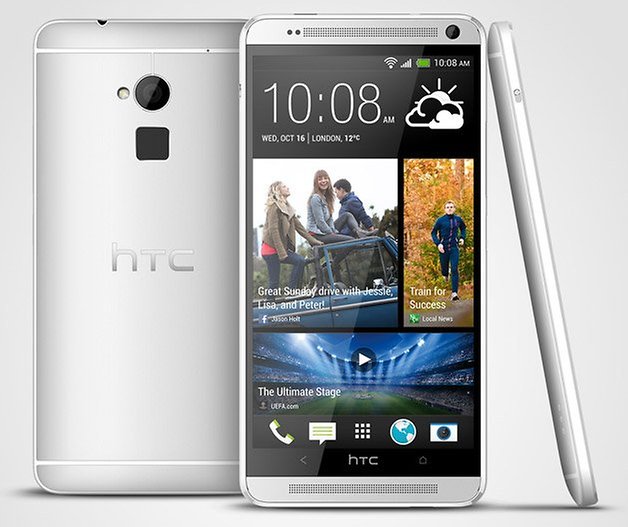 Fingerprint scanner
With Apple's embarrassment over their fingerprint problems, and I could go as far as to say fiasco, HTC decided to include one with their new handset which would fulfill the purpose of unlocking the device, as well as three extra quick access functions to three features of your choice, combined with different fingerprint sequences. One key difference between the iPhone 5s and the One Max is that the fingerprint scanner will be found on the backside of the device which could in fact make for more comfortable usage.
One Max Tech Specs
| | |
| --- | --- |
| Dimensions and Weight | 164x83x10 mm, 217 grams |
| Display | 5.9'' Super LCD 3 Touchscreen with 1920 x 1080 pixel |
| Processor | Quad-core Qualcomm Snapdragon 600, 1.7 GHz, Adreno320 GPU |
| Operating System | Android 4.3 Jelly Bean |
| Memory and internal storage | 2 GB RAM |
| Cameras | 2.0 p UltraPixel front camera with BSI Sensor, 2688x1520. 2.1 MP front-facing camera |
| Battery | 3,300 Mah Li-Polymer battery with HTC Powerjacket |
| Networks and Connectivity | HSPA, GSM, LTE, Bluetooth 4.0, Wi-Fi, NFC, UKW Radio, IR Sender for Sense TV Universal Remote |
| User Interface | HTC Sense 5.5 |
| Approximate Price for USA | |
Price and Availability
For now the press release only makes reference to Germany, Austria and Switzerland in terms of price and availability: the device coming in its super high-end quality looking ''Glacial Silver'' is set to go for a suggested retail price of 699 Euros (about 950 US dollars) and 799 Francs in Switzerland and be available in mid or late October.
There are still some gaps here and as the day goes on, they are sure to fill in and we will be the first to let you know. What do you think of the HTC One Max, a new phablet competitor to beat the others or could HTC have brought more to the table?
[Update 14.10.2013, Berlin Time 16:12]
Our Editor-in-chief Andreas and cameraman Toni are at the HTC event right now and they've managed to take some close-up and hands-on pictures of the device upon which to feast your eyes below: