HTC to launch into mobile VR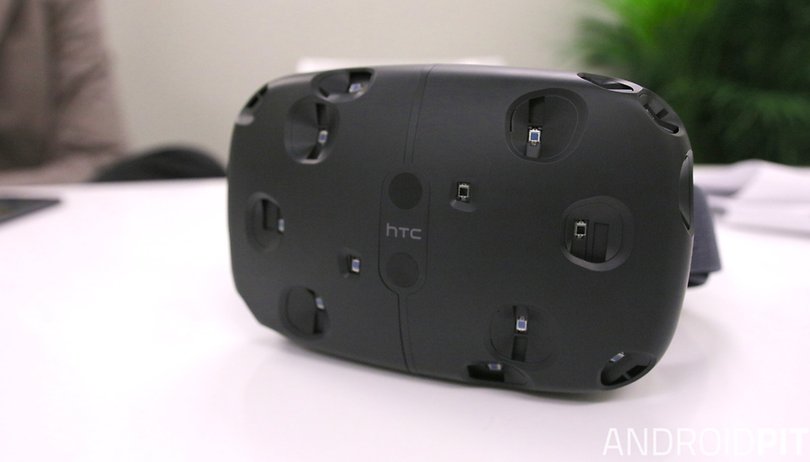 Although the VR market is stagnating a little, it still has tremendous potential and looks likely to explode by 2020. Before capturing the hearts and minds of the public, there are quite a few issues that must first be resolved. Some companies see virtual reality as the promised land where they can prosper. This is particularly the case with HTC which plans to offer a new VR device, this time focusing on the concept of mobility.
HTC's sales manager, Chia-lin Chang, has made several interesting statements in this context. First, he explained that the Taiwanese brand intends to release a new HTC VR device. The concept is (in theory) rather simple: "We have a good plan in terms of combining mobility with VR," he said in an interview before his remarks were relayed by CNET. What does this mean exactly?
A device of a new kind...
Chang said that "Vive is very top end, and in the coming months you'll see our plans in terms of mobility and VR, and it's not a phone slapped onto a headset". This indicates several things: on the one hand the device could play an entirely different game to the HTC Vive, so strictly speaking the new device would not be its successor. The second thing is nature of the device itself: it would either be an independent headset (one that doesn't need a smartphone) or a new technology that would allow the smartphone to communicate directly with the headset.
Unfortunately, we do not know much about the device. The "mobile" side is quite interesting, and its association with the concept of VR is quite perplexing. Obviously, HTC wants to create a device which is independent of a smartphone, i.e. you can take it everywhere and use it with ease. Or maybe we need to look at this from an entirely different angle? Some are already wondering if we will have a future where it will be completely normal to wear a VR/AR headset and live in a semi-computer world, as is the case in the video below.
...to navigate a new world
Let's go back to HTC. It's no secret that its finances have not been that fantastic in recent years. The smartphone market seems to escape this manufacturer: it's not a quality issue since overall its devices are pretty good, but it does doesn't seem to be able to break through. Perhaps it is time for the Taiwanese manufacturer to set sail for a new continent: that of the VR. As previously mentioned, virtual reality has great potential and those who will navigate in the direction of the current could have success at the end of the journey.
Chang said it himself: "We're a VR company, we're going to have something [to present]". We will probably hear the whole HTC VR story again at the MWC in a few days, but in any case he confirmed that the device will be launched before the end of the year.
One thing is certain: some problems must be solved first. How can you use VR if you wear glasses? How can we make sure that using a VR headset will not cause headaches or motion sickness? How can we get enough VR content if there are so few users? How can VR attract users if there is so little content?
Do you think HTC has the potential to move into the VR market? Will they be successful? Let us know in the comments below.