How BMW is speeding up its digital revolution and preparing for the self-driving car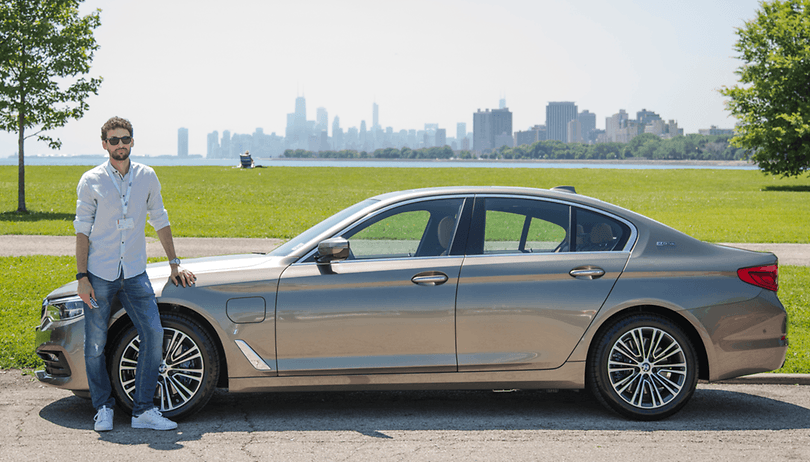 BMW presented its latest digital service innovations during Innovation Days 2017 conference at Chicago's Technology Office. In addition to integrating Skype for business into its 5 Series, the German manufacturer also announced the launch of BMW Connected+, the new version of its mobile app, and presented its connectivity innovations. But what's the objective? Well, it's to make your vehicle smarter, and prepare for the launch of the self-driving car.
Even though the self-driving car is probably the future of road driving, it still remains a prototype for the time being. Its large-scale commercialization, and availability for the general public won't be around for a few years yet (probably not until in 2020 at least).
But the smart car of the future has everything it needs to revive that appeal that's been missing in the car sector for several years. The makers finally understood the need for it, and are preparing for its arrival. In addition to new safety equipment that can detect hazards and anticipate accidents, manufacturers are adding new technology to their vehicles to adapt to the lives of users in terms of connectivity, therefore saving users time.
Obviously, like all car manufacturers to date, BMW is taking this digital revolution very seriously. Being one of the most successful manufacturers in recent years, it can't afford not to innovate, at the risk of failing to supply the increasing demand for digital material. This is why the manufacturer has multiplied its initiatives, while maintaining one basic principle: customization.
The connected car, a preview to the self-driving car
As with any revolution, there has to be a starting point, and the smartphone is the answer in this case. Although BMW only really started running its program last year, things have moved forward quite quickly.
The manufacturer began by adding a BMW ConnectedDrive SIM card in each of its new vehicles, and launched an Android and iOS app called BMW Connected to offer BMW owners a digital service. And the result of that? After less than one year, 8.5 million BMW cars are connected, and more than a million people in over 29 countries regularly use the app. The proof for this is that there's a lot of expectation from connected car users.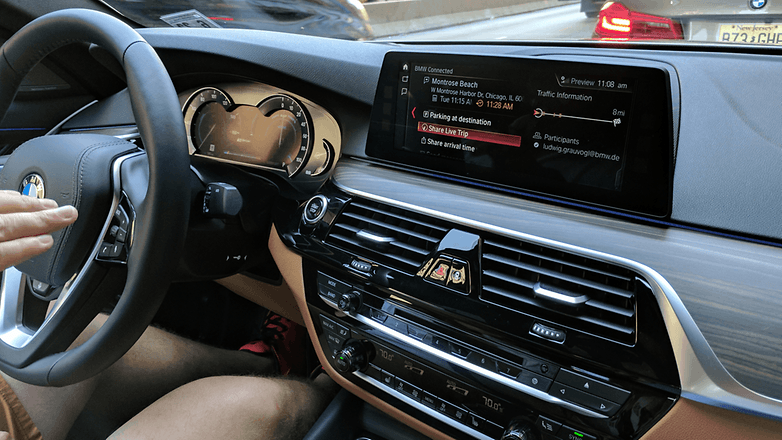 Improving the app
With this first success, BMW decided to speed up its digital revolution in 2017. The company took advantage of its time spent at Innovation Days in Chicago to announce an improved version of its app, which will be launched at the end of the month. BMW Connected+ wants to assert itself as the gateway between the driver's smartphone and the vehicle, offering maximum customization to users.
The app that I was able to test on the latest BMW 530e left me with a good impression. You can now lock (and unlock) your vehicle using the app, trigger air conditioning remotely before you set off, take a 3D photo of your BMW at any given time, and inform your friends and colleagues on the progress of your journey or commute… The app also tells you if you need to refuel, and can guide you to your final destination when you're on foot. The icing on the cake is that you can even book your garage appointments for when you need to service your car. BMW Connected+ can also scan your calendar and navigate you to your next appointment. The app not only calculates the journey time, but also includes the time needed to pick up your vehicle, all while helping you to park too.
BMW has also made the car compatible with Amazon's voice assistant, Alexa, to whom you can even ask to run the air conditioning in advance via Amazon Echo. Compatibility with other voice assistants is expected soon.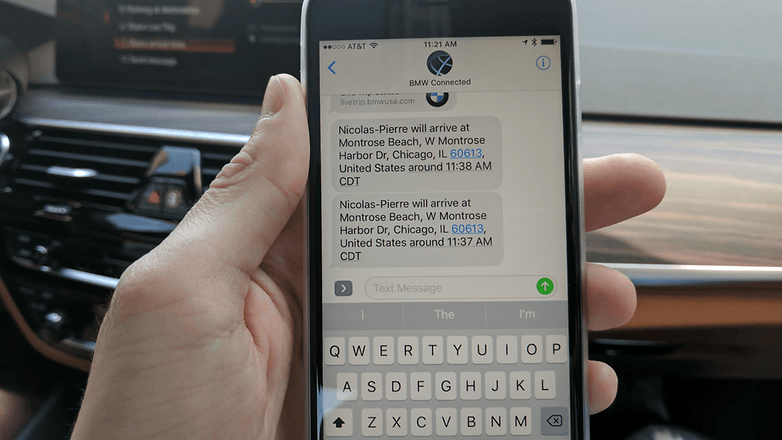 Last but not least, BMW doesn't skimp on safety. Data protection is imperative in the field of transport, and the app is protected by several layers of coding. All the information that you exchange with your vehicle is anonymous and kept by BMW, which is then analyzed to improve overall customer experience. No data is sold or shared without your consent.
Increase update frequency
This digital revolution and transition to the self-driving car obviously includes an improvement of the updates system. BMW is aware of the speedy evolution of software developments, and wants to bring these latest developments to its users as quickly as possible.
New features will be released on your smartphone via OTA
This is why the company has approached its digital strategy by designing only a small space for the car's central console. Although it'll only be able to receive a few updates during its lifetime (and then only at the garage), it'll mainly be the mobile app and cloud-related features (Microsoft Azure) that'll be updated more regularly, therefore avoiding the central console from becoming too obsolete.
Relying on Machine Learning
Much like Google Assistant, BMW also wants to rely on Machine Learning or 'automatic learning'. For those who don't know what it is, Machine Learning basically makes it possible for a machine/system to learn by itself, therefore eradicating the need for classical programming, which consists of simply giving orders. Additionally, your BMW will be able to adapt to situations, learn from your behavior, and retain all your information.
Transforming your car into a meeting room...
According to BMW Vice President of Digital Services Thom Brenner, "the car should no longer be seen as a means of transport, but as a supplementary addition to life." According to BMW, the car of the future will have a work space, where it'll be possible to work comfortably and it's what users should expect from their cars as soon as possible.
For this reason, the German manufacturer has teamed up with Microsoft to integrate Skype for business and its Skype meetings app into its 5 Series Sedan, the latest model that has been available at all dealerships since last year. The service will be integrated with the on-board iDrive interface hopefully by the end of 2017.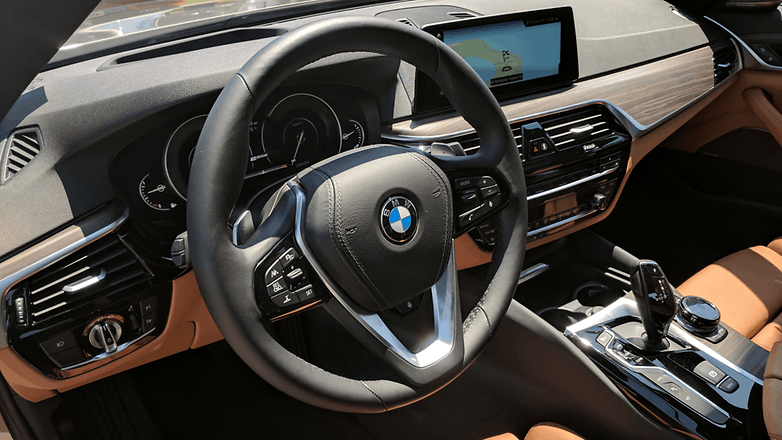 Obviously, the on-board system will be able to send notifications for Skype for business. You can be alerted of your next appointments, canceled or postponed meetings, but above all, start your video conference with just a click. The system will be fully controllable by voice command, and Skype meetings will allow up to ten participants to attend meetings from their vehicles.
...before turning it into a self-driving car
In the long term, BMW is obviously aiming for the self-driving car. This transition to a work space is only a stepping stone towards the self-driving car. The objective is to gradually have the vehicle completely take over for the driver. The goal is still far from being reached, and it'll most certainly take several years (and several Innovation Days events) to achieve. In the meantime, BMW is doing everything it can to get there as quickly as possible, offering the best possible experience to convince drivers that its services are the best.
Some of the hardest things for BMW to accomplish is getting all of its users to take up its app, and to constantly integrate new services that appear on the market. It therefore needs to evolve its image as a traditional manufacturer, and establish itself as a trend-savvy company. The task looks tough given the competition (Tesla, Apple, Volvo…), but BMW is relying on its experience and ability to innovate in order to achieve this ultimate goal.
Will that be enough? Only time will tell…
What do you think of connected cars? Are you a fan of the self-driving car? Do you think it's the way of the future? Let us know your thoughts in the comments below.