WTF? Many EU Devs Reporting They Aren't Receving Payments From Google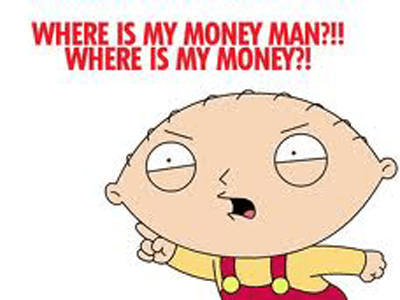 NOT COOL. It seems that somebody seriously MESSED UP BIG TIME over at Google, as a massive crowd of angry EU Android developers are getting the pitchforks and lighting the torches. Why? Well, Google reportedly told devs that they payouts for money made in the newly implemented Google Play Store were sent out on March 2nd, but apparently almost 2 weeks later, they still haven't got their hard earned and well deserved cash. Devs in Austria, Germany, the UK, and more are reporting the problem, but just how far the issue reaches is still unknown.
Apparently, everyone who uses AdMob and AdSense are also short on cash this month, as it's also been reported that they too haven't been paid. Google's response so far?: Nada. No response to it, and no indication that it's being addressed or worked on. Umm..Google..a little confirmation saying that you're at least AWARE of the problem would be nice?
After initially reading the report at Phandroid, we wanted to also do our best to make this issue known and get it out to the public in hopes of a quick resolution. Ironic, as I just wrote an article a few hours ago about the many issues facing Google internally recently. Unfortunately, this is just another issue to add to that list, and it really saddens me that developers are paying (LITERALLY) for Google's internal sloppiness. Coincidence that this happened a few days after Google Play was implemented? I seriously doubt it. Hmm..I really wonder why so many devs don't like working on the Android platform?
Are any developers who are members here experiencing the same issue? Let us know in the comments or in the forums, and we'll do what we can to get your voice heard! And Google...SORT IT OUT.
Picture credits: cambridge247.com