Free Nexus 7 shipping in Google Play, plus better spec choice options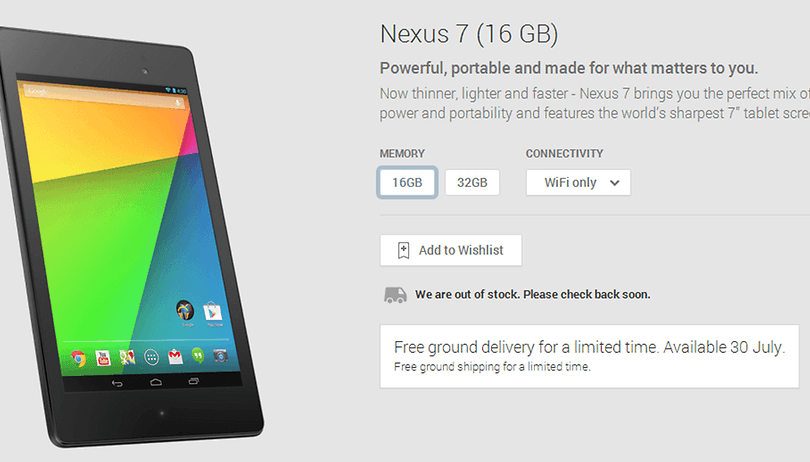 In anticipation of today's inevitable announcement of the Nexus 7, which will lose some of the spotlight when the new Nexuses are finally available, most likely on November 1st if not later today.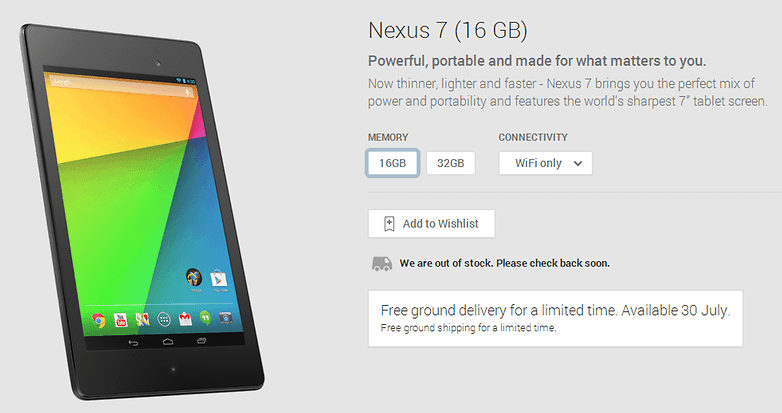 Previously, to switch between device memory capacities you had to switch screens entirely, now you can simply click a button to see the price and availability changes for the specific memory and connectivity configuration you've selected. Why my Play Store says ground delivery is available July 30th I'm not entirely sure though. Either way, Google are set to make a lot more money on the Nexus line come this afternoon (or this morning if you're in the US).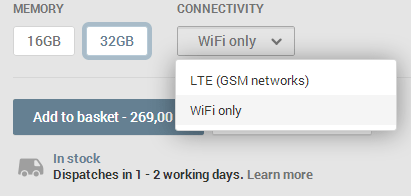 There's still no official word from Google even on the existence of the Nexus 5 or Nexus 10, apart from their mutual brief appearances on the Play Store, and it looks like there won't be any official bells and whistles event, but perhaps just a press release and Play Store availability to coincide with the roll out of over a dozen updated Google apps in the Play Store which are yet to be released. KitKat shouldn't be far behind either. The internet has been ablaze with free publicity for Google's new devices, so perhaps they learned from last year's abandonment of a launch event due to a hurricane that it's not exactly necessary – the tech media and leak hounds will do the work for free.
Will you be joining the buying frenzy? What are your thoughts about the Nexus 5 leak circus?