Google Maps Updated: Now Predicts Where You Want to Go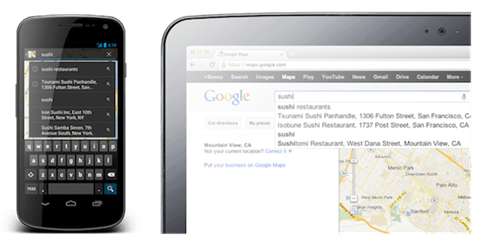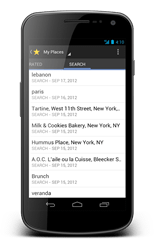 Just as Apple's iOS6 Maps disaster reaches epic proportions, we thought we'd let you know that the tried-and-true Google Maps was just updated for Android owners. The new update is actually quite extensive, and will help you find where you want to go even more quickly and easily.
Google says they want users to be able to find their favored location with as little typing as possible, so now when you type a destination into Google Maps, the app will automatcially complete your search result based on what you searched for in your browser at home.
So the next time you're wandering around town, wondering what was the name of the barbershop you were looking for, you can simply search for "haircut" and Google Maps will recommend you place(s) for which you've recently searched. Just make sure you're signed in while searching.
But that's not all. Google Maps is also unveiling a new way to zoom in on maps, designed specifically for one-handed users. All you have to do is double tap then slide your finger to zoom in or out. The new update is available right now in the Google Play Store.
iPhone owners won't be receiving the update, which is one more reason to be thankful you chose Android...