Google I/O 2018: News from the keynote
Update:

AI, Google Assistant and Android P beta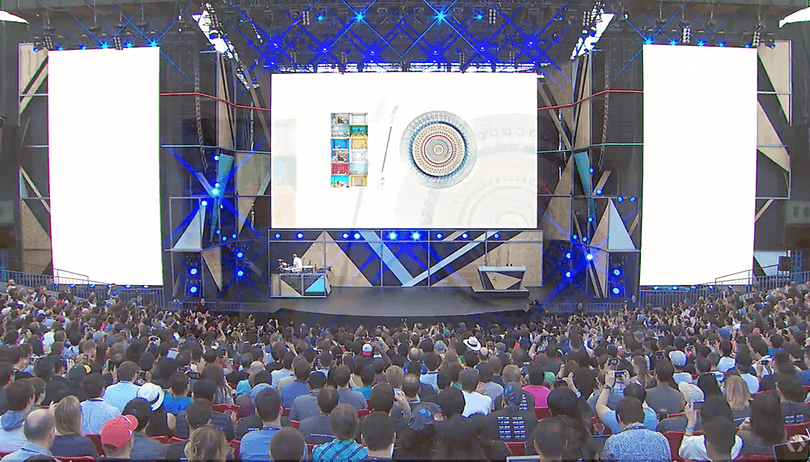 Where is Google I/O 2018 be held and when?
The date and location of Google I/O 2018 is: May 8-10 2018, Shoreline Amphitheater in Mountain View, California. Events kick off at 10am Pacific time (that's 1pm Eastern, 18:00 in the UK). This will be the third year in a row that Google has chosen to hold the event at the Shoreline Amphitheater right next to the Googleplex.
Pressed for time? Don't miss these five highlights from Google I/O that will change your life!
What's happening at Google I/O?
It's true that Google aims its I/O event primarily at developers, but, there's no doubt that it's an important one for every tech enthusiast. We don't expect much new hardware to be unveiled, but we'll certainly see new technologies that will be introduced to our smartphones, the web, smart homes and virtual reality. Here are the topics we've covered so far, and be sure to check back for live updates from the event throughout the next few days:
Artificial intelligence and machine learning
The Google I/O keynote was just kicked off with CEO Sundar Pichai, and he took the opportunity to discuss Google's mission and how it connects to AI. He noted that AI will impact many fields, including healthcare, for example by predicting medical events.
Machine learning will also play a big role, for example by improving closed captioning's ability to distinguish who is speaking when multiple people are yelling over each other on TV, or by adding Morse code with prediction and suggestion capability to Gboard. AI and machine learning are also key to every aspect of self-driving cars, as Waymo CEO John Krafcik took to the stage to explain.
During the keynote, Pichai also introduced the next Tensor Processing Units, TPU 3.0, which are the custom machine learning chips Google uses to power all of this magic.
Google's best apps and services are getting new AI and machine learning based features.
Gmail is getting a new feature this month, Smart Compose, which uses machine learning to suggest phrases as you type (just hit Tab).
Google Photos will be getting the Suggested Actions feature, which can offer to automatically share photos with those pictured, fix brightness on underexposed images with one tap, convert documents to PDF and even add color to black and white photos.
Google News will now give 5 top stories when you open the app and use AI to surface stories important to you and help you understand in-depth stories.
Google Maps can now add businesses to the maps using AI and satellite imagery, distinguish between motorbike and car routes and suggest restaurants just for you. Street View on Google Maps will now show you which direction you're heading with the camera and show you the way with augmented reality. Google Lens can tell you information about what you're looking at in the camera app, like what breed of dog you see in the park, and it can let you copy-paste or search words you see around you.
Google Assistant got a bunch of incredible updates. Google Assistant is getting 6 new voices which are very natural sounding, and in "certain contexts" John Legend will even speak to you. You'll soon only have to say "Hey Google" to initiate a conversation, instead of every single time you address it. It can now also process multiple, threaded requests at once. Google Assistant will actually be able to make phone calls to book appointments and reservations for you, which was demonstrated during the keynote. Later this year, Google Assistant will even be able to offer the option to encourage kids to say please.
Android and smartphones
With Android P in the works, Google is using the I/O stage to present new interfaces and technologies as well as new development guidelines for Android P and API level 28. The Android P beta is live now, and you can enroll in the beta program here and download the files here. It will be available for 7 OEM devices in addition to the Pixel: Sony Xperia XZ2, Xiaomi Mi Mix 2S, Nokia 7 Plus, Oppo R15 Pro, Vivo X21, OnePlus 6 and Essential PH‑1.
Google sees Android P as a way to merge mobile and AI. This will manifest, for example, in battery optimization based on your usage patterns, better automatic brightness adjustments and predictive App Actions and Slices that help you avoid tapping around the UI unnecessarily. Google also announced ML Kit, a new set of AI APIs available through Firebase, to help make AI more accessible to developers.
To make things more simple with Android P, new gestures were introduced to help you quickly access the search bar, recent apps and more. For the sake of your digital "wellbeing", Android P will show you in a dashboard how you're spending time with your device, help remind you to stick to your own usage limit goals by greying out certain app icons, make Do Not Disturb even more effective with Shush and Wind Down your phone's display to greyscale when you're supposed to go to bed.
For more information on the features introduced in the second developer preview, check out our full article here.
Smartwatches and wearables
Regarding smart watches and wearables, there might not be much, other than people on stage wearing Android Wear smartwatches. In the events listed by Google, there is only one session named "What's new in Android Wear". Whether there will actually be a new Wear OS version is questionable, as there isn't much demand for it. Apple and Samsung share the smartwatch market among themselves, while tracker specialists like Garmin dominate other wearables.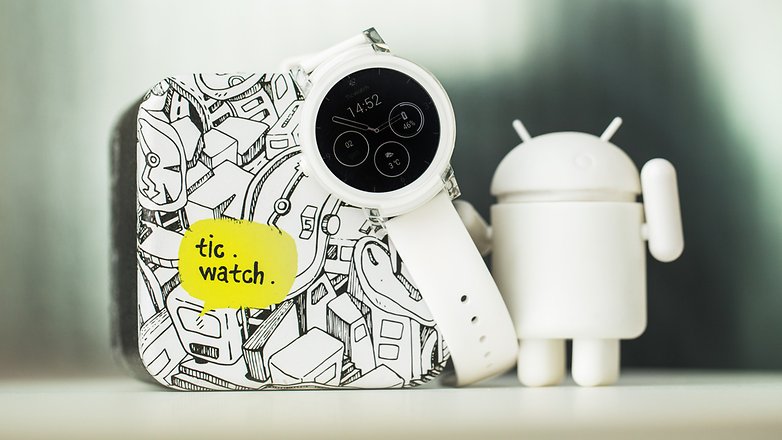 Smart home
During the keynote, Google announced some smart displays to arrive in July with YouTube TV integrated, seemingly to take on the Amazon Echo Show. Google is also offering several smart home-related sessions. Android Things, Assistant Actions and other workshops will help developers drive Google's standard for home automation. The objective, of course, is that all different devices can interact reliably and safely.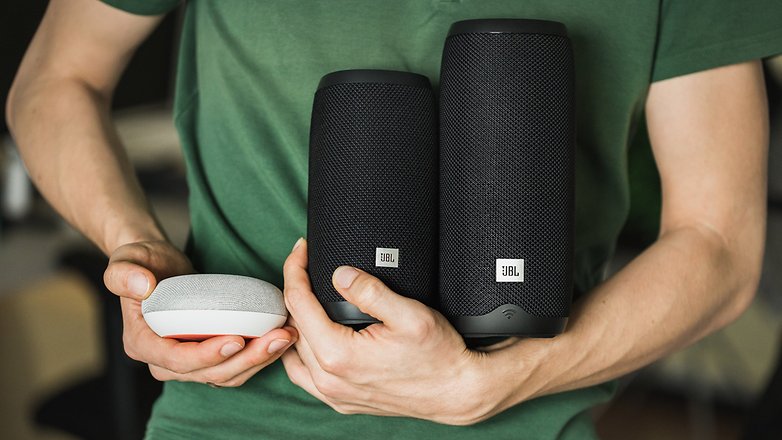 A look into the schedule reveals that Google wants to place its IoT technologies completely invisibly in smart home devices. The user wouldn't necessarily notice that it's an Android Things device until it is explicitly integrated into Google Home, then it can be controlled in no time with the Assistant.
Google Cast could also use an upgrade. It's still not possible to link cast-compatible speakers to stereo pairs, neither is it possible to connect group speakers and screens to watch a Netflix stream on your Chromecast/TV and listen to your speaker system.
VR and AR
After hesitation from smartphone manufacturers to adopt the VR platform, Daydream, fans are pushing for new developments from Google. Daydream was introduced in 2016, but went quiet in 2017. So, 2018 should be more exciting; it definitely deserves to have more momentum this year.
Several events, including the development of VR apps for six degrees of freedom (6DoF), suggest better collaboration with the hardware, which has now become possible with new Qualcomm technologies, among other things.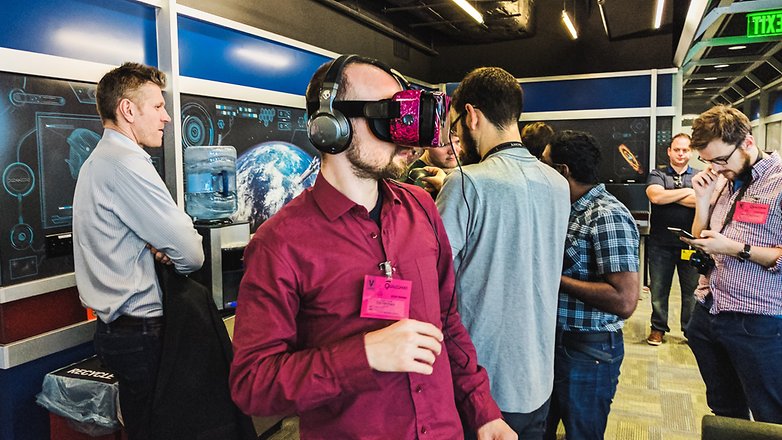 What has been the best part of Google I/O so far? Tell us in the comments!