What to expect from the Google I/O 2014 [Update]
The Google I/O is fast approaching: The developer conference is scheduled to be held June 25th and 26th and is one of the bigger Android and Google themed events. During the conference, we can expect exciting new announcements, both about hardware and software, one of which is the presumed next itiration of the Android OS. Rumors have already been circulating the internet for come some time now: in this article you can find out what to expect from the Google I/O, which we will also be updating as the new information roll ins. Just one more day until all is revealed!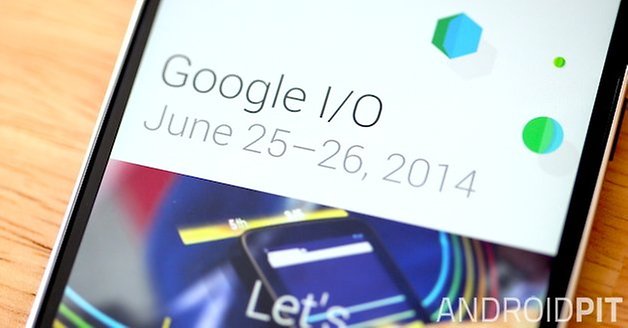 Android 4.5 or 5.0
The update to Android 4.4.3 is now official and underway to various devices, but we are well aware by now that this incremental update brings nothing but some bug fixes and behind the scenes updates. Right now, hope is relying on the next big update for Android to bring some innovation to the operating system. Whether this is going to be in the form of Android Wear integration, a new phone app. With the anti-climactic release of Android 4.4.3, the community is ready for features that will bring something new to the operating system.
Update 13.06.2014
A Googler tweets a picture about the World Cup 2014 match scores and schedules (find out Android 5.0 in the time at which the screenshot was taken. In the past, press pictures for Android updates always coincided with the newest version number, like 4:40 for Android 4.4. KitKat or 2:30 for Gingerbread 2.3. What do you think? Is this a little far-fetched or is the image really have more meaning? The Google I/O is in just two weeks, so this would be an interesting coincidence.
Get the latest #WorldCup match scores and schedules with Google Now on iOS and @Android http://t.co/zvlHtNJqdc. pic.twitter.com/mWmXs99XbX

— A Googler (@google) 11. Juni 2014
Update: 23.06.2014
Since our first predictions about the next version of Android, Google released Galaxy Note 4 will come one.

Update: 24.06.2014
There has also been some recent screenshots of a mysterious ''L'' in the top right corner of the status bar, which just has just shown up. This is yet another hint that supports that the next version of Android will start with an L, and we are putting our money on lollipop.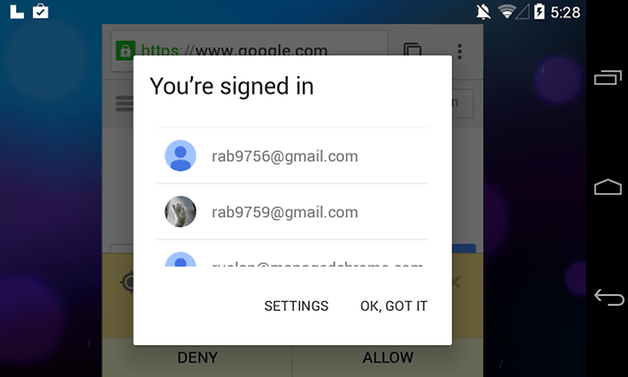 Update: 24.06.2014 - part 2
Sundar Pichai, the Head of Android at Google, has told Bloomberg Businessweek that he will indeed be presenting the next version of Android at Google I/O tomorrow. ''I want the world to understand what we are doing sooner,'' he is quoted as saying. As yet, there is no confirmation on the naming convention for Android 5.0 or its expected rollout, so you'll have to stay tuned for the details tomorrow.
Even HTC teased about the name for Android 5.0, from lava cake to lemon meringue, but the general consensus is now that it will be called lollipop.
We're excited for what @Google has in store at #io14. Any guesses for the Android L release name? pic.twitter.com/A4CtKGsFgh

— HTC USA (@HTCUSA) 24. Juni 2014
Nexus 8 is now the Nexus 9 Volantis tablet
When Google releases a new version of their operating system, it has been custom for them to also launch a new device to showcase it on. This was the case of Android 4.4 KitKat and the Nexus 5 last year, and Android 4.3 Jelly Bean and the Nexus 7 in early 2013. Now all the rumors seem to point towards an 8-inch tablet from Google which will either be that last in the Nexus line of devices or the herald for the new Android Silver program. The Nexus 8, which is what we're sticking to until something official is announced, would be produced by LG.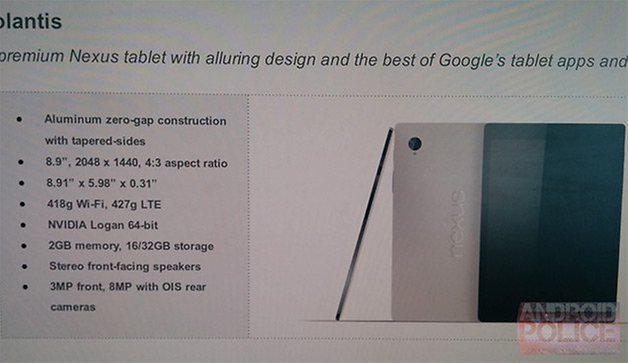 Update: 23.06.2014
The 8.9-inch HTC Volantis tablet that looks to be unveiled officially as the Nexus 8 or Nexus 9 at Google I/O, possibly the last Nexus device to be made by Google before the introduction of the Android Silver project. Android Police received the tip (we've included the tech specs below, although they are far from confirmed) and perhaps the most exciting part of the device leak is the presence of a Tegra K1 processor and iPad-esque 4:3 screen ratio.
| | |
| --- | --- |
| Display | 8.9-inch, 2,048 x 1,440 pixels, 281 ppi (4:3 aspect ratio) |
| Processor | Nvidia Logan 64-bit (Tegra K1) |
| Internal Memory | 16/32 GB |
| RAM | 2 GB |
| Camera | 8 MP, OIS (rear), 3 MP (front) |
| DIemensions | 22.63 x 16.19 x 0.79 cm |
| Weight | 418 g / 427 g (LTE) |
| Additional info | Aluminum zero-gap construction, stereo speakers (front-facing) |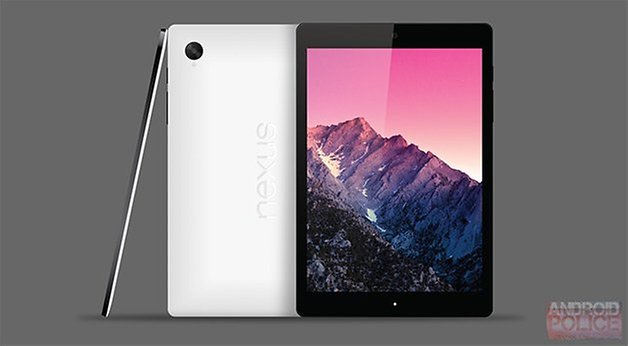 Wearables
Since the announcement of Android Wear, the OS designed for wearable computing devices such as smart watches, it has been questioned as to when Google would decide to really showcase their latest offering. Right now, the best opportunity would be at the Google I/O to really captivate everyone's attention. Even if a Google Watch doesn't appear itself, the consumers really fall for wearable computing. The offerings right now seem to be slim pickings and it is in Google's hand to change the public perception of these type of devices.
Update: 23.06.2014
The Moto 360 is almost guaranteed an appearance and now we have a new Samsung Gear wearable powered by Android Wear which will be demoed at Google I/O on June 25th.
Update: 25.06.2014
The LG G Watch which we will likely see at the Google I/O as well, has just been reported to be released in the USA, both the black and white models, starting July 7th 2014 and will cost 254.99 USD. In the UK, it will cost 180.00 GBP (again black and white models), but the date is yet to be confirmed. Europe and Asia countries will also be getting the smartwatch starting in July, but it seems that only Australia will be getting the champagne gold version.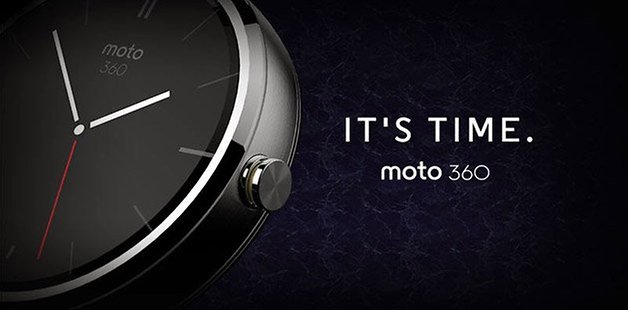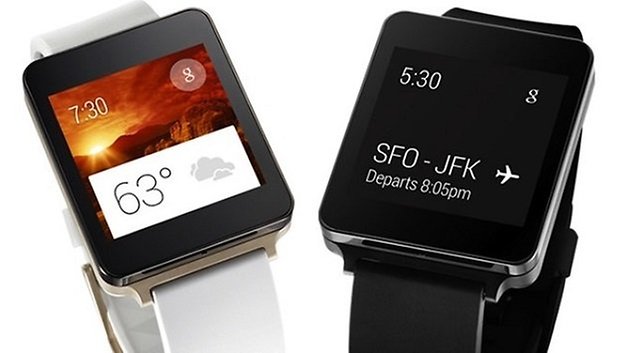 Chromecast Applications
The Chromecast has been rolled out across various countries over the last little while and is taking the media world by storm. This HDMI device allows streaming content from your smartphone or tablet to be sent to your TV but right now, it lacks a ton of offerings when it comes to compatible apps. Or rather, there are various work arounds in the form of third party apps, but these don't always work as intended or have to use some technical wizardry in order to get around restrictions. During the I/O, we can expect some sort of announcement having to do with Chromecast and its application environment.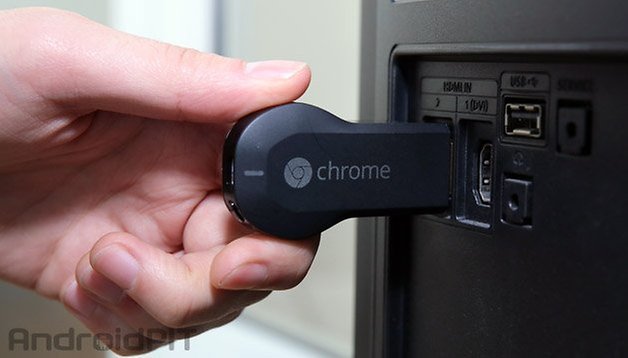 Android or Google TV
On the subject of media and television, it is also possible for Google to provide some more insight into Android TV. Android TV is basically a delivery system for web and app content accessible on your smartphone. All of your favorite smartphone content will be available: movies, apps, games, and you'll have access to all of the usual suspects like Hulu, Netflix, Pandora and the like. This service will replace the Google TV , which has flown under the radar.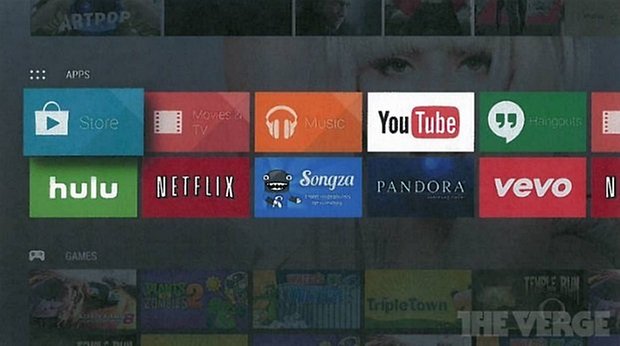 Google or Android Car
We've hear rumors of a Google or Android car to be unveiled at the Google I/O as well. It looks like Google is trying to spread Android out as far as possible in every aspect of our lives. Google's Auto Link is Google's car-based system which will need your smartphone to work.
There are some of what we think are the best bets for the 2014 Google I/O Developer Conference. What would you like to see presented in a few weeks' time?