Google Home Hub: smart home gets...thoughtful?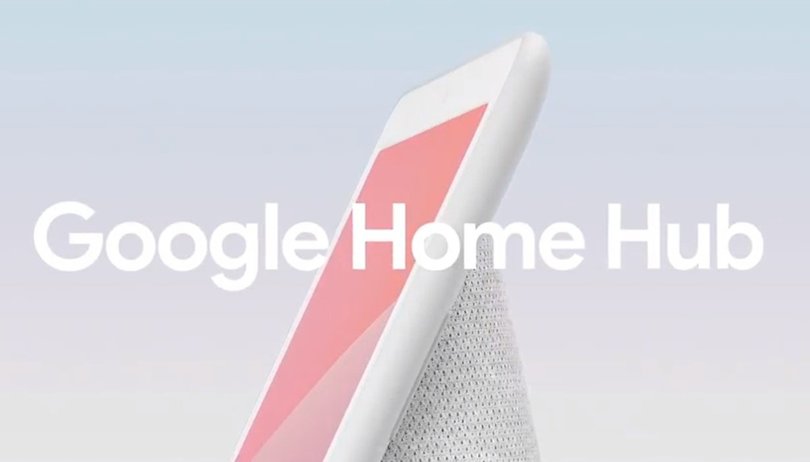 Just unveiled at the Made By Google event, the Google Home Hub is Google's foray into the increasingly competitive smart display market. While Google Home is the main voice assistant hardware rival to Amazon Echo, Google didn't have a competitor in the visual field to challenge the Amazon Echo Show...until now.
A mere 'smart' home is so last year. We've got new adjectives now. According to Google, the Home Hub is meant to be the center of a "more helpful, thoughtful home" where you can actually see Assistant respond to you instead of just hearing.
Sure, it's not the first smart display, but Google has the expertise in voice-assistant usefulness to make it the best one. The usual suspects like Search, YouTube, Maps, Calendar, and Photos have been revamped to be optimized for Home Hub, with more options to respond to voice controls to display information on-screen. The Google Home app itself has been updated to be the one place to go to to get the state of your entire smart home, including devices from Nest and compatible products from hundreds of brands. This function is called Home View.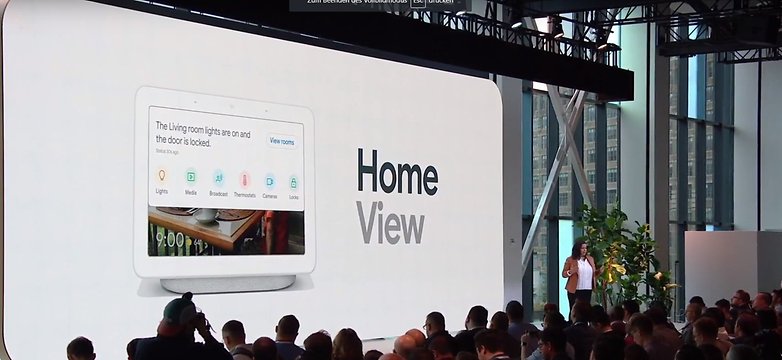 Especially touted by Google is the calling up of recipe or tutorial videos from YouTube using the Home Hub. Want to learn how to do something? Ask Google, and Assistant can now actually show you.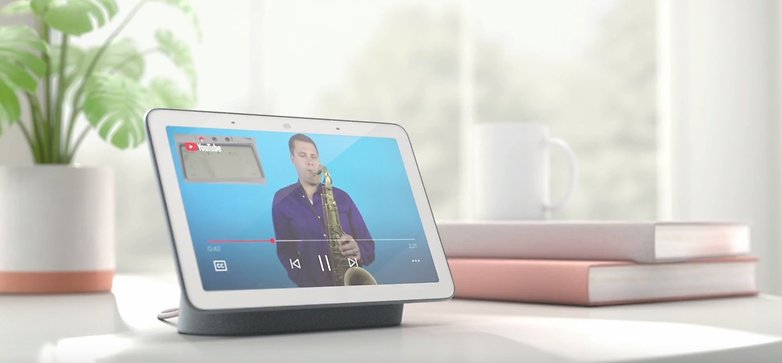 Google Photos integration allows users to enable "Live Albums" to create slideshows or spontaneously generate them with voice commands e.g., "Hey Google, show me my photos from Paris". Machine learning only selects the best photos for the Hub display... meaning no blurry, overexposed or duplicate photos will show up.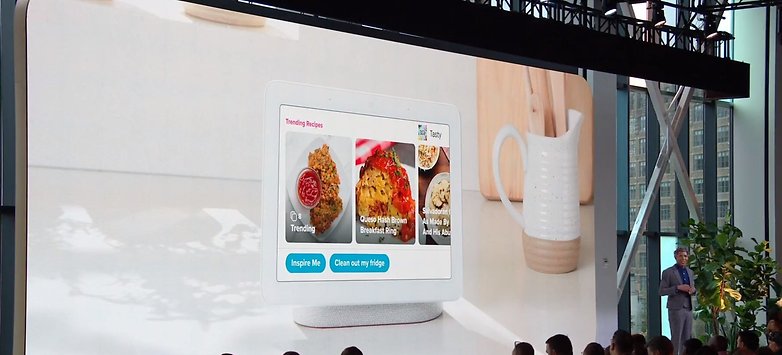 Thanks to Google's Voice Match feature, the Home Hub can recognize individual users' voices and pull up that person's specific calendar, commute, reminders, and media preferences on screen. Hub also self-adjusts its own display using something Google calls Ambient EQ: the Hub display responds to the ambient light in the room, using a dedicated sensor to adjust the display for the lighting in real time.
No camera as Google stresses privacy
Unlike the Amazon Echo Show and Facebook's new Portal smart displays, there's no camera integrated into the Google Home Hub. So no video calling. This should ease concerns about introducing a potential spy cam into the home. After all, last year's Google Clips works just fine for that right?
You can pre-order the Google Home Hub on the Google Store for $149 right now, and it goes on sale October 22 in the US, UK, and Australia.