Galaxy S6 and Galaxy S6 Edge pre-orders start today, on sale April 10
Pre-orders for the Galaxy S6 and Galaxy S6 Edge have started today in the US and will officially go on sale on April 10.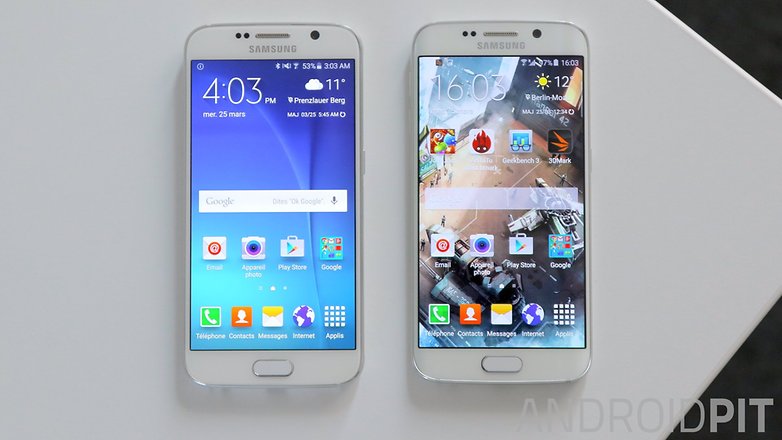 The devices will be available in Black, White and Gold colors (the US won't have the blue and green international versions just yet) and in 32, 64 and 128 GB variations. In terms of availability, the following carriers and retailers will stock the S6 and S6 Edge on day one:
T-Mobile
AT&T
Verizon
Sprint
U.S. Cellular
Best Buy
Amazon
Costco
Sam's Club
Target
Walmart
Boost Mobile, Cricket and MetroPCS, on the other hand, will only carry the Galaxy S6.
Each carrier will have its own pricing strategy and deals, so be sure to shop around to get what's best for you. The devices will also be on display in selected stores around the country, should you wish to test drive them. Find out where you can pick one up on samsung.com.
Which Galaxy S6 catches your eye? The standard S6 or its Edge variant?