Samsung Galaxy S4 LTE-A Announced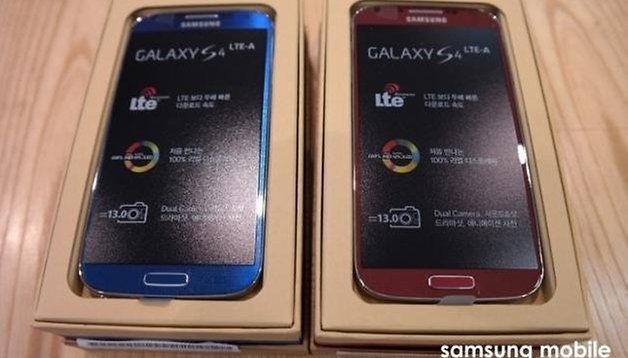 We do know that Samsung has done pretty well with their flagship Galaxy S4 smartphone to date, but there is more than meets the eye, as the South Korea consumer electronics giant have come up with yet another world's first - the Samsung Galaxy S4 LTE-A, where theoretically speaking, it is capable of offering double the speed that existing LTE networks are able to offer.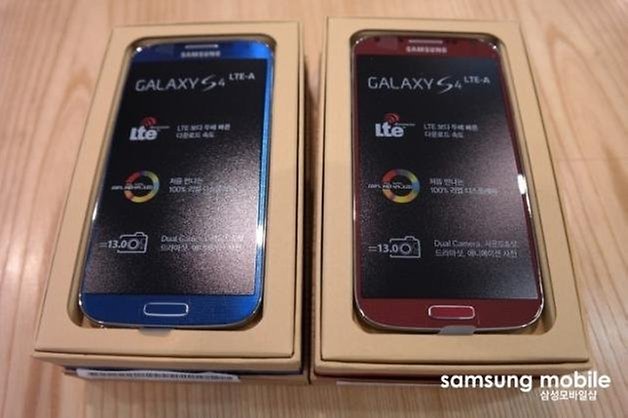 The Samsung Galaxy S4 LTE-A should deliver an experience quite unlike any other, where you will be able to enjoy faster downloads than ever before, and web browsing gets even more effortless, while kissing goodbye to bottlenecks when it comes to multimedia streaming. The Galaxy S4 LTE-A holds the distinction of being the first commercially available LTE-Advanced (LTE-A) smartphone in the world. This is a step up from the Samsung Galaxy S4 LTE which was confirmed a few months ago, and I guess you could say that to have the LTE-Advanced version roll out so soon after the introduction of a Galaxy S4 LTE model is bound to anger early adopters of the latter.
What's In The Galaxy S4 LTE-A?
You will find that the Samsung Galaxy S4 LTE-A is no slouch when it comes to performance, considering how it is powered by a quad-core 2.3GHz Qualcomm Snapdragon 800 processor, boasts of eye popping visuals thanks to a 5" Full HD Super AMOLED display at 441 PPI, runs on Android 4.2.2 Jelly Bean, has a 13-megapixel rear camera and a 2-megapixel shooter up front, 2GB RAM, 32GB of internal memory and a microSD memory card slot for expansion purposes, Wi-Fi, Bluetooth 4.0 LE and NFC connectivity, and a rather beefy 2,600mAh which should come in handy to handle LTE-A networks the whole day long.
Chances are the Samsung Galaxy S4 LTE-Advanced will hit international markets as and when LTE-Advanced networks are made available in the respective countries, so that would rule out US subscribers in the meantime. There is still hope yet, as Verizon, AT&T, and Sprint have recently announced plans for LTE-Advanced deployment.
Expect the Galaxy S4 LTE-A to arrive in South Korea this summer in Blue Arctic and Red Aurora colors, where additional color options will be made available sometime later on.
What is LTE Advanced?
The LTE Advanced network is launched by SK Telecom, and with the LTE Advanced standard being capable of hurtling data at transfer rates of up to 150Mbps, it would make it approximately double the speed that 4G LTE users experience in the US. Of course, this is in theory as there are other aspects of network connectivity which will eventually affect the final speed that the end user experiences over LTE Advanced, but all in all, it should still be significantly faster than regular 4G LTE. For folks who are still running on 3G, LTE Advanced is said to be up to 10 times faster.
How Does LTE Advanced Work?
According to SK Telecom, LTE Advanced managed to hit such giddy heights in terms of speed by taking advantage of carrier aggregation, where it will merge a pair of frequency bands in an effort to increase the overall bandwidth. Apart from that, SK Telecom has a vision of the future, where they hope that carrier aggregation will be the platform for network evolution which will eventually see the delivery of network speeds of up to 500Mbps by the time 2015 rolls around.