Samsung Galaxy SII And Galaxy Note Confirmed For Jelly Bean Update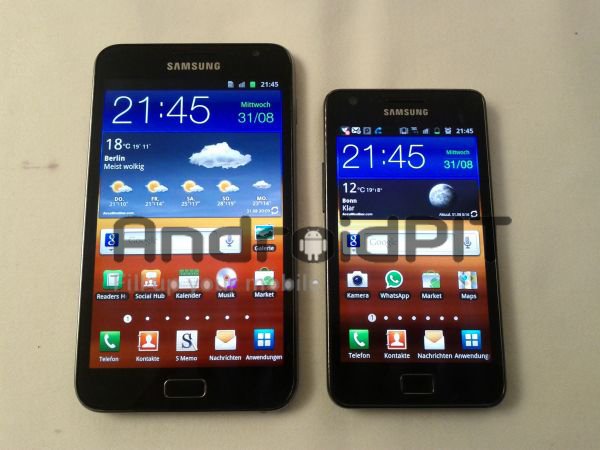 NEXTPITTV
Galaxy S3, GS3, new flagship, quad core, yada yada yada. We hear something new about the Galaxy S3 everyday it seems, and with all the hype surrounding it, its predecessor, the Galaxy S2, seems to be missing out on the 4.1 fun. Where's the Jelly Bean love for the flagship phone that sold over 20 million devices? Where is it Sammy? I'm looking around but all I see is Ice Cream and Gingerbread lying around. Will Samsung leave GS2 owners hanging? And what's with the Galaxy Note? Will you leave them "beanless"? Apparently not, as we have now received confirmation that the Android Jelly Bean update will be rolling out to a Galaxy SII (and Note) near you within the next 10 weeks.
Hallelujah holla back (too much?)! The info comes from the insiders of SamMobile, who reported yesterday that Samsung is currently testing the update, and preparing a public version that GS2 owners can install via Kies. If there are no hiccups, the update is expected to drop in September or October.
But what about Samsung's surprise hit, the Galaxy Note? Where's the bean Sammy? Well according to Sammobile, it's also on its way (time frame not yet confirmed):
"Now we know the Galaxy S II is to get Jelly Bean we are also 100% sure for the Galaxy Note now too!".
While Samsung hasn't confirmed any of this directly (yet), Sammobile is known for having a very reliable reputation when it comes to device updates, and while it's naturally possible that they could miss (even Kobe misses a dunk every now and then), I feel very confident that their source is reliable and that an update will roll out in September or October (GS2).
The Jelly Bean update is a massive one in terms of speed, performance, smoothness, and under the hood features (and some UI changes), and I'm very sure that Galaxy S2 and Note owners will be very happy with how their devices perform after receiving it.
If all this information is indeed accurate, HTC, Sony, LG, and Motorola have a lot of catching up to do in the update department.