Facial recognition: Android chases after Apple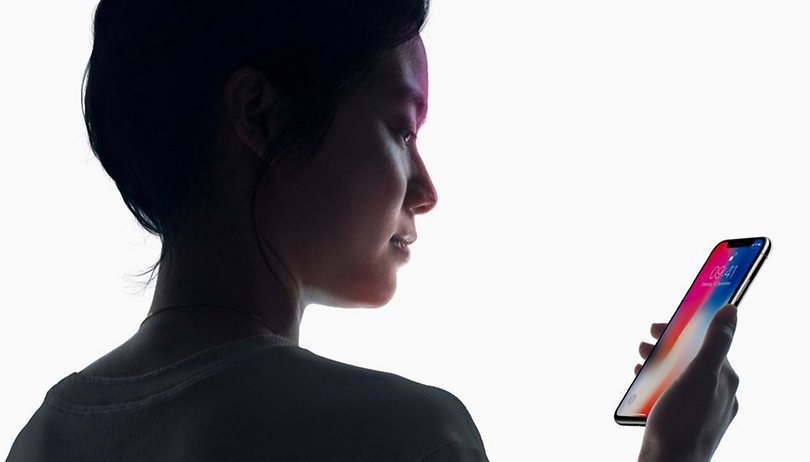 The iPhone X has yet to hit the market, so nobody knows how well Face ID actually works. However, buzz around 3D facial recognition is making the vast majority of Android manufacturers nervous. This is only to be expected, given what we know about how the industry works.
As the experts at KGI have found out, face recognition using special 3D sensors is the current hot topic of the smartphone industry. According to the survey, since the presentation of the iPhone X, the search queries for the new 3D sensors used for face recognition have tripled. At the same time, interest in the "traditional" fingerprint sensor - which has only been used in smartphones for four years - is also declining rapidly.
It was obvious at the time of the presentation how this would go. It's the same old story. The face recognition technology that - remember - has been available on smartphones for years, is presented by Apple and will then be adopted by the Android manufacturers. Like the fingerprint sensor, face recognition will be seen on an increasing number of Android smartphones in the coming months. That's not very creative, but companies feel that their hands are forced by Apple's market power and popularity.
Technology has got to be fun
By the way, Face ID is not just about facial recognition. The Animojis introduced by Apple with the new iPhones may seem silly at first, but they show that the technology can also be used for a lot of other things, even if it's something silly-sounding like animated animal faces with their own facial expressions. Let's face it: if a technology does not promise the masses a bit of fun, then it won't make a splash in the market.
However, there is another side to this story: the unfulfilled hope of a breakthrough in some technologies, such as the "under-display" optical fingerprint sensor. The Galaxy S8 was already supposed have a sensor like this, but the engineers couldn't implement it in time for release. As a result, Samsung users have to contort their fingers in search of the poorly placed sensor on the back - a lazy compromise. Similarly, Apple wanted to include a under-display fingerprint sensor in the iPhone X in order to offer an alternative to Face ID, but also ran out of time before their release deadline.
You won't get anywhere without OLEDs
Such newfangled fingerprint sensors would probably not be available for the mass of consumers anyway, as the technology can only be used with OLED panels. This makes it difficult to provide mass-produced solutions outside of expensive, high-end smartphones, especially as Samsung enjoys a very dominant position in this area.
But fingerprint authentication, OLEDs displays, only serve to demonstrate once again what has always been reliable in the past: Apple doesn't set any technical records on paper, but it sets the actual market trends. No matter what the Android competition does, if Apple starts off in one direction, then the others are compelled to follow.
Apple is technically ahead this time
This will not necessarily change if Samsung succeeds in actually getting the under-display fingerprint sensor to debut on Galaxy Note 9 for the first time, as a report by Business Insider suggests. It seems that facial recognition in the Samsung devices is much less advanced and less secure than in Apple. Business Insider states that Apple has an advantage of 18 to 30 months over Samsung when it comes to facial authentication. The new fingerprint sensor would thus only be a transitional solution until Samsung can catch up to Apple's solution - which was also the case with the introduction of Touch ID.
It's going to work like this: Samsung does it first, then Apple will make it better later, and only then does everyone else have to have it.
What do you think? Does the Android competition really have to follow every Apple trend? Or would a little more self-confidence do good here?