Why Facebook Is Afraid of Google's Android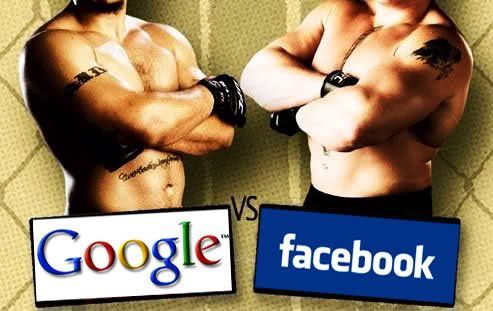 (picture from Geraeldo)
Facebook: The company that in many ways changed communication as we know it. Some call it the biggest communication invention since the telephone, which is in many ways a fair statement. With almost a billion users and a reported 5 billion dollar IPO on the way, it's fair to say that Facebook isn't just a company, but a tech giant with the power to make competitors tremble. But every giant can always be overshadowed by a bigger giant, and Facebook has publically revealed that who they fear most, is Google.
Power...plan and simple, and underestimating Google is something that Facebook won't be doing any time soon. Apparently, documents filed with the US Securities and Exchange Commission reveal that Facebook warned against Google using its "strong or dominant positions to make access to Facebook more difficult", and that it could use Android and Google search to put Google+ up and over Facebook.
Facebook goes on to say:
"[It could] gain competitive advantage against us by integrating competing social networking platforms or features into products they control such as search engines, web browsers, or mobile device operating systems..............We are dependent on the interoperability of Facebook with popular mobile operating systems that we do not control, such as Android and iOS [Apple's operating system], and any changes in such systems that degrade our products' functionality or give preferential treatment to competitive products could adversely affect Facebook usage on mobile devices".
Personally, this to me is a good sign for Android and Google+, and for a couple of reasons. Apparently, Facebook doesn't see Android slowing down anytime soon, and what's interesting is that they very much see Google+ as a credible threat.
It's odd in a way that Facebook comments on how Google could use Google products to push other Google products. I mean, isn't that a pretty normal buisness practice? Wouldn't Facebook do the same if they were in a position to? Apple made the iPhone and IOS to work and communicate best with iPads, iMacs, and Macbooks, along with specific software and services targeted for Apple products. Weird? Certainly not. Intelligent is a better word. You can better bet that Google will certainly use all its power to push it's own products when it can, and that power is even enough to make tech giants like Facebook think twice about their future.