You will be able to experience AR with your own hands thanks to Levitate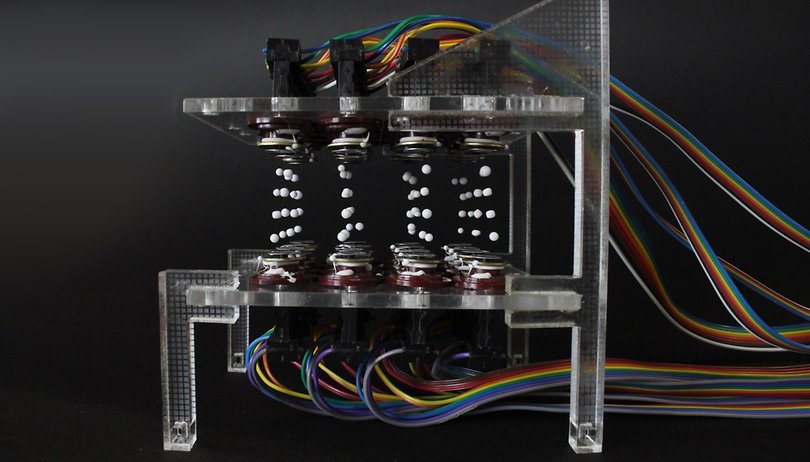 The EU-funded Horizon 2020 plan has brought to light a great many interesting projects. The one that most attracted my attention is Levitate, an initiative that aims to make you physically touch and interact with virtual objects shown on a display or through a VR headset.
Up to now, technology has always involved the sense of touch only marginally. Sure, you can interact with a touchscreen display, press buttons or move joysticks, but we've never been able to touch what's in front of us. It's always been "trapped inside a display".
Levitate, a project by the universities of Glasgow, Sussex, Bayreuth, Chalmers University of Technology and Ultrahaptics, which has received funding of almost 3 million euros, wants to allow you to 'cross the barrier'. This new type of acoustic touch will let you touch virtual 3D objects as if they were right in front of you.
The entire project is based on the use of ultrasound in the spectrum between 40 and 70kHz. It is able to create acoustic forces capable of lifting (levitating, hence the name of the initiative) small particles and apply a tactile pressure perceptible by the hands, as well as generate directional sounds.
Thanks to this technology, users will be able to touch and perceive virtual objects in a similar way to what we have seen protagonists in our favorite sci-fi movies do - Ironman style! Unfortunately, for the time being, objects can only be viewed on a display or via a virtual reality headset like the HTC Vive Pro.
Levitate could be used in fields such as design, allowing engineers to touch the parts they are working on and interact with them by making the desired changes using only their hands. The introductory video on the project website (link below) shows off this "aerial haptic feedback" system in action.
Dianna Cowern, from the very interesting YouTube Physics Girl channel that I suggest you follow, has made a video about this type of technology:
I already imagine a not too distant future in which it will be possible to wear AR glasses, such as the North Focals, allowing you to move around and interact with virtual objects freely.
Are you excited about this too? Let us know what you think in the comments below.