Exclusive: Mozilla Launches Redesigned Firefox Browser For Android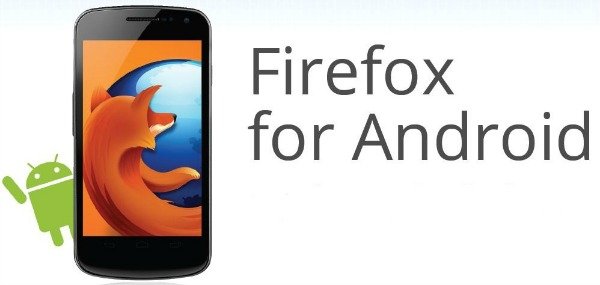 Although I personally prefer using Google's Chrome/Stock browser on my PC and Android devices, I always have and always will have respect for Mozilla and their Firefox browser. Mozilla was the company that literally gave millions of people a chance to experience the internet outside the confines of Internet Explorer, and once that chance was presented to the world, consumers instantly embraced the browser that took experiencing the internet to the next level. Firefox is still one of the fastest, most capable, and popular browsers to date, and although I really liked the original Firefox app that was released for Android, it still had a ways to go in convincing me to stop using the stock Android browser. Well, it seems that my stock browser and Chrome for Android might have possibly met their match, as Mozilla has now released a completely new and redesigned version of Firefox for Android that is quite honestly one of the most impressive mobile browsers I've seen in quite some time.
Built for speed
If you've been using the beta version of Firefox that's currently also on the Play Store (if you are, be sure to grab this new release), you will most likely be familiar with many elements of this new release that weren't quite ready for the prime time in the beta version. Mozilla has completely redesigned Firefox for Android, and with the new and improved UI comes several noticeable enhancements. One of the enhancements that I immediately noticed was the speed. As soon as the browser loaded, I immediately noticed huge performance improvements over the previous Firefox for Android browser. These improvements included loading times, zooming, and Web performance in general. To put it simply, the browser not only looks great, but is damn fast as well.
To achieve these performance results, Mozilla went as far as to develop a new benchmark called Eideticker. This benchmark is used to measure actual user web experience, and the Mozilla team built Firefox for Android alongside this tool in order to achieve optimal performance.
According to Mozilla, the new Firefox for Android is twice as fast as the stock Android browser, which is pretty impressive if this is the case. Here are the impressive results of benchmark tests that were performed on a Samsung Galaxy Nexus: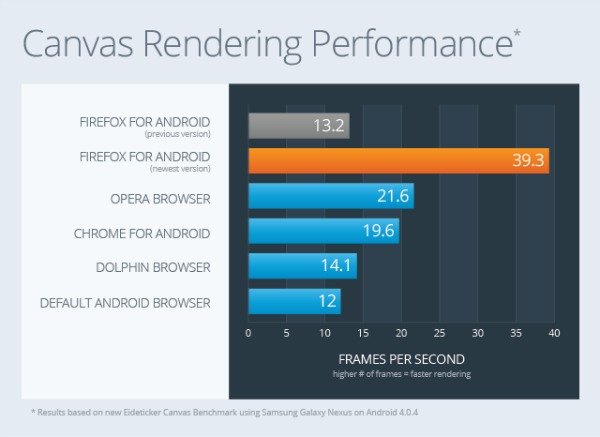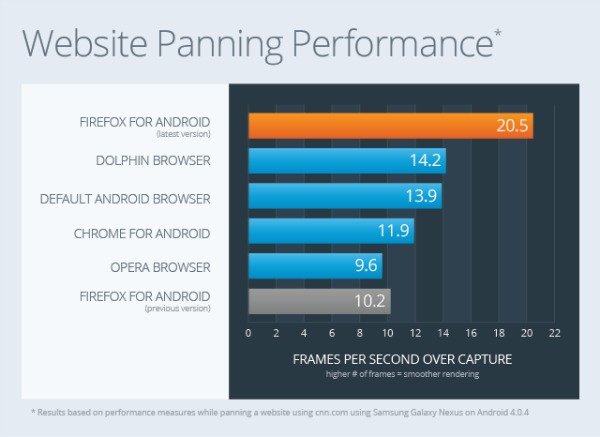 Start Page, Addons, Sync, Security, and More...
The new UI found in Firefox is very easy on the eyes, and features a start page that lets you easily keep track of the sites you last visited and additional browsing history. Also included with all the great Firefox addons that Mozilla is known for is Firefox Sync, which is a feature that allows you to access history, passwords, and even open tabs from your PC and view them on your smartphone or tablet (and vice versa).
Firefox also supports Flash as well as new HTML5 additions that will allow developers to create apps and sites based on HTML5, Java, CSS, as well as other standards. Security wise, Firefox has also included some very nice features such as "Do not Track, Master Password", and more in order to protect your privacy.
Some additional features integrated into the browser include:
Save website to PDF for offline viewing
Integrated Social Media share page
Clear Site Settings
Location based browsing
Below are a few screenshots and a brief video (Youtube link here) of the Firefox browser in action: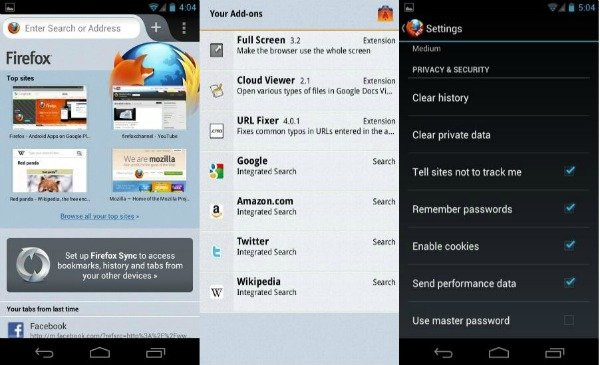 If you're interested in giving the new Firefox for Android a try, the browser can be downloaded here.
What do you guys think of Firefox's new browser? Let us know your opinion in the comments below!