Essential Phone: separating the reality from the hype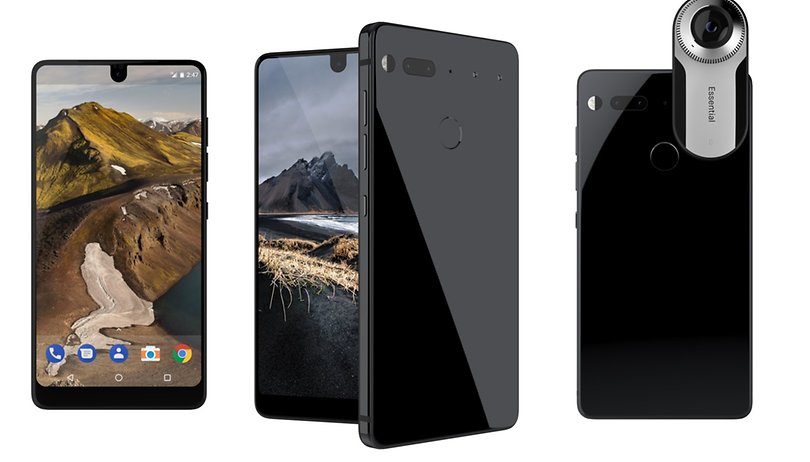 Andy Rubin, the inventor of Android, recently presented the Essential Phone. Rubin wants people to understand it as part of a big project, and he outlines his ambitious goals in a blog entry. Does he stand a chance?
Essential was born from the idea of making technology easy to use. Although Android certainly has its achievements, it is also responsible for the fact that complicated technology is making the day-to-day more difficult instead of simplified - and Rubin feels partly responsible for this. Too many products don't work with each other. With this in mind, he formulates Essential's mission: It should be a company that brings solutions to people of the 21st century - in his blog post, Rubin states six central ideas that drive Essential.
Devices are your personal property. We won't force you to have anything on them you don't want to have.
We play well with others. Closed ecosystems are divisive and outdated.
Premium materials and craftsmanship shouldn't be just for the few.
Devices shouldn't become outdated every year. They should evolve with you.
Technology should assist you so that you can get on with enjoying your life.
Simple is always better.
His first response to these arguments is, in parts at least, the Essential Phone: But which of the aforementioned problems does it really solve? Beautiful craftsmanship for all? With a price of roughly $700 (plus taxes), it is certainly standard, but not available "for all". And a year from now, the Essential Phone will be "yesterday's news" when the next chip generation arrives (Snapdragon 845) - in any case, it can't evolve - at best it can avoid aging quickly.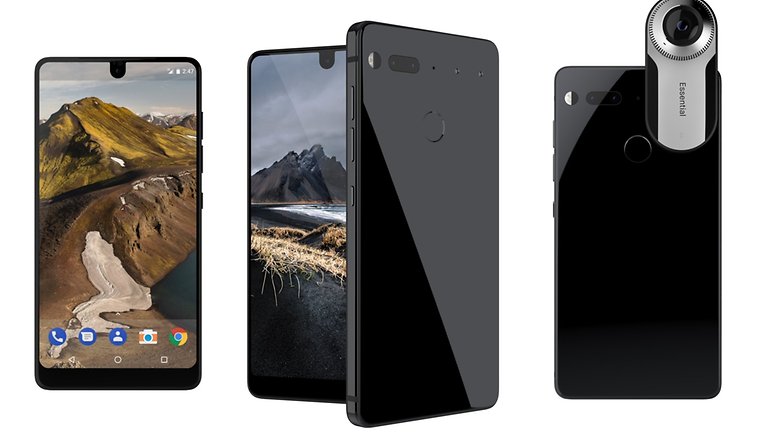 And the closed ecosystem? It has an arguably proprietary module interface that apparently uses a 60 GHz wireless connection. At best, Essential will publish documentation and, at worst, there will only be a few gadgets. What remains unclear is how open has the interface been made: Does it require its own APIs? Can anyone put together an Essential mod? A lot of questions remain unanswered. And it lacks early praise: Apart from the 360-degree camera, Essential has not shown anything yet. Are we seeing a repeat of the Lenovo problem? Moto Mods are certainly an innovative idea, but Lenovo has lately attracted attention with concepts instead of real mods. The first four mods are still available, and there's not even anything mind-blowing about them.

The Essential Phone may have a great design, but it looks a bit funny: The selfie cam is integrated into the display, and a piece of screen was simply sacrificed on the top edge. It's true that there's often not a lot of content to be seen there. On the other hand, games and videos need this space more. Do you simply see black bars there? Wouldn't a classic bezel have worked better?
Many of the aspects outlined here are implemented better in other smartphones. Excellent craftsmanship can already be found in mid-range smartphones, and the Moto Mods series has modules. Google Pixel, Lenovo, HTC and a few others forego extensive bloatware; others even allow you to uninstall it. OnePlus and - to a certain degree - Honor are known for being affordable and high-end.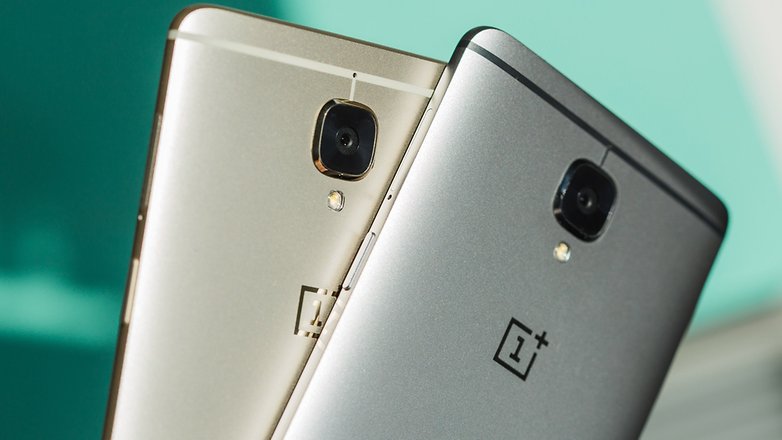 Andy Rubin is back!
Andy Rubin is back! Let's be honest and admit that: The Essential Phone is mainly drawing a lot of attention because the inventor of Android is personally behind it. The Verge wrote that Rubin has already made a good decision or two when it comes to mobile devices. That may be true. But by this logic, shouldn't the Essential Phone be full of refined ideas? This holds true in many ways: The software is slimmed-down, and the craftsmanship seems premium. Otherwise, the Essential Phone is not exactly full of surprises.
The Essential Home smart home device, which was also presented, is an add-on that brings Essential to your living room. Its obvious goal is to launch a Google Home competitor. We still lack extensive details, but one thing is clear: Essential does not exist to re-invent the smartphone. Rubin wants to go beyond that and create an entire ecosystem.

This is the only way to understand the Essential Phone: It its merely the first step. If successful, then Rubin may definitely consider entering other areas of electronics - he has already implied a step toward the smart home category.

Can Rubin succeed? David Ruddock from AndroidPolice.com has his doubts:
The market for an unlocked $700 phone does not exist in the US. OnePlus's next phone will have more visibility than this thing.

— David Ruddock (@RDR0b11) May 30, 2017
How to sell Expensive Smartphone in America:
-Multi-billion dollar ad budget
-Carrier distribution
All other models have failed.

— David Ruddock (@RDR0b11) May 30, 2017
Things look quite grim in his home market, the USA. A similar prediction may apply to markets in Europe, too. To some extent, the Essential Phone is tailored toward enthusiasts that want to get away from the same old, same old of other Android smartphones. I'm crossing my fingers and hoping that this opening is big enough since maybe he can push back against some fragmentation in the tech market.

What do you think are Rubin's chances for success? Are we looking at a new major player? Or will Essential essentially be another Saygus? Tell us what you think in the comments below!