Why you shouldn't judge Bixby just yet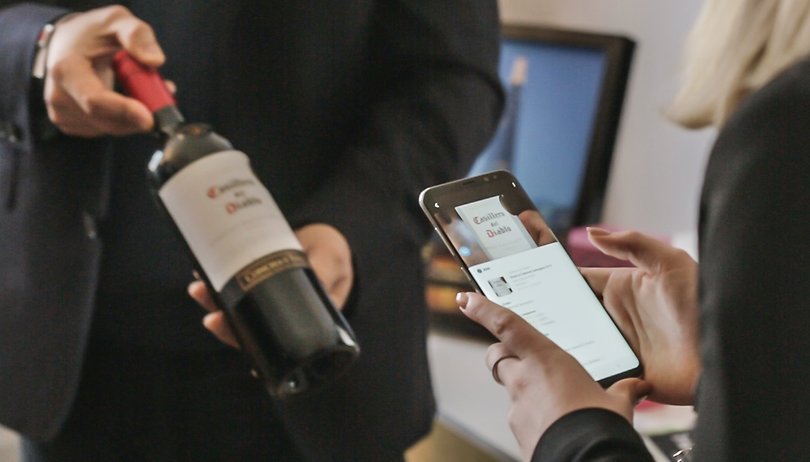 Samsung has taken advantage of its Unpacked Event to present not only its two new flagships (the Galaxy S8 and the S8+, in case you haven't been following recent news) but also some out-of-the-box novelties in terms of hardware and technology. Among these is its intelligent assistant: Bixby. Unfortunately, Bixby didn't kick it off in quite the way Samsung had probably hoped but I think we shouldn't be too quick to judge: it has potential.
What is Bixby?
In short, Bixby is the name of the Samsung's smart assistant. Alongside it, other high-tech assistants include Google Assistant, Siri (Apple), Cortana (Microsoft) and Alexa (Amazon). The latter two are not usually found on smartphones and as such, we might consider it more to be a battle between Apple, Google and Samsung. In reality, Bixby doesn't play in exactly in the same court as the others.
Bixby is a voice interface that aims to replace your touchscreen: in theory, you should be able to use your voice to do anything that you would normally do by touching the screen. To activate it, you have to press a button on the side of the phone - you can't launch it through voice command detection, which you might have expected. The voice interface system may be useful in theory (for example, if you're doing outdoor activities) but in practice, users seem reluctant to "talk with their phones", especially when they're not alone. The arrival of all these assistants and their implementation in the market could well change this though.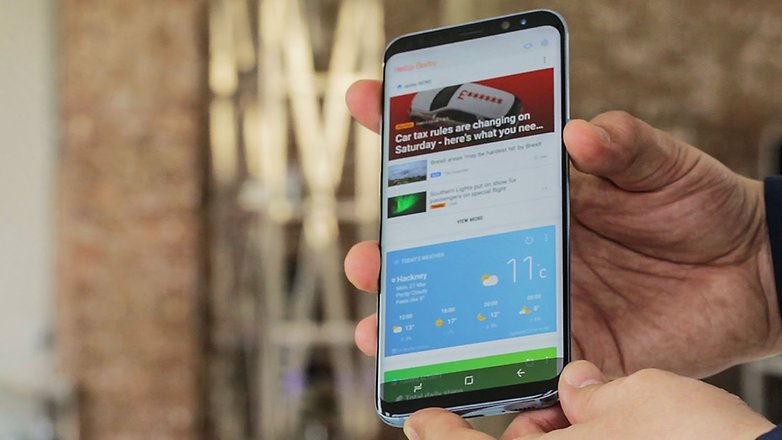 You can tell your camera what to do: "find photos from London", "choose one", "send it to Peter", and so on. Even though Samsung has put a lot of emphasis on this "voice control" system, Bixby also has other functions, like controlling your connected devices (smart home) with Samsung Connect. In addition, the Bixby interface looks very similar to Google Now.
The use of Bixby goes a bit further still: you can use the camera of your S8 / S8+ to detect the elements of an object and carry out searches or translations. You may have heard of one of Bixby's partners, Vivino, which is shown in the header image of this article: you place a bottle of wine in front of the camera and through Vivino, Bixby will present you information about the wine.
So what's the problem?
We have been presented with Bixby but we remain somewhat underwhelmed... One of its main functions is to react to voice commands but the result was not particularly outstanding: it was slow and the results were lacking in accuracy. Presenting software that does not work to a high standard in a press demonstration is not necessarily one of the best approaches... Samsung announced that it still has a lot of work to do, so you will probably quite quickly (through product marketing) get an update on your S8 or S8+ to improve the performance of the wizard.
Another potential problem: Bixby doesn't do what the Google Assistant can do, but the Google Assistant can do a lot of things that Bixby does. Bixby's aim is to stand out through better management and understanding of voice commands, which is not really the forte of Google wizard. As for the information menus, it's not much different from Google Now. Google Assistant is available on the S8, as well as Bixby, so we'll see over time if users prefer using one over the other, or even neither of the two.
Another concern that will hopefully be settled in the short to medium term is, of course, the problem of language. Bixby is currently only available in English and Korean, so it has a ways to go before it can be considered as a global tool.
Why we shouldn't jump to conclusions too quickly
As explained above, Bixby is not at the moment perfect, it will receive updates in order to work correctly. Normally, in the not-too-distant future, the assistant should become faster and more accurate because not understanding a voice command when this is supposed to be its strength is a considerable problem. The Korean manufacturer has not yet said anything on the subject of translations but it is only a matter of time before we have a fully functional tool at our service - let's just hope that Samsung will be faster with these updates than it has been with software updates.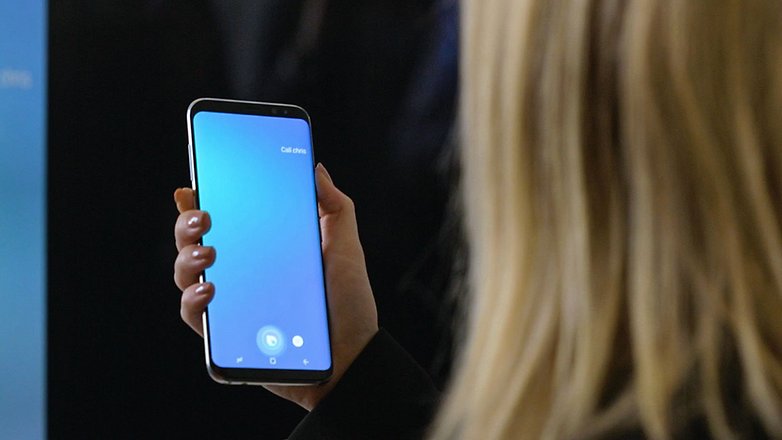 The partnership with Vivino and the integration of Google Translations shows that Samsung does not want to go it alone, and other services may still get on board. Over time, its potential should be further enhanced, so the real question will be whether it's worth using it instead of the Google Assistant, or even both together. Samsung wants to be pragmatic: it will not waste time with unnecessary or little sought-after functions, on the contrary it will adapt to the expectations of users to offer them exactly what they want.
Samsung decided to create this wizard and even allocated it a physical button on the device, so it must have been confident in its analysis of the market before making that decision because if Bixby disappoints, users will not only be stuck with a pointless button on the side of their S8 or S8+ but Samsung will find itself (once again) at the center of much jeering.
Only the future will be able to tell what Bixby is really worth, but it has potential and until we see a final version, we can't really draw any sound conclusions. Now we just have to be patient and sit tight until this much-awaited final version makes an appearance...
What do you think? Is Bixby doomed to fail or do you foresee a bright future for it? Let us know in the comments below.