Does This Image Sum Up Apple's Patent War Against Samsung?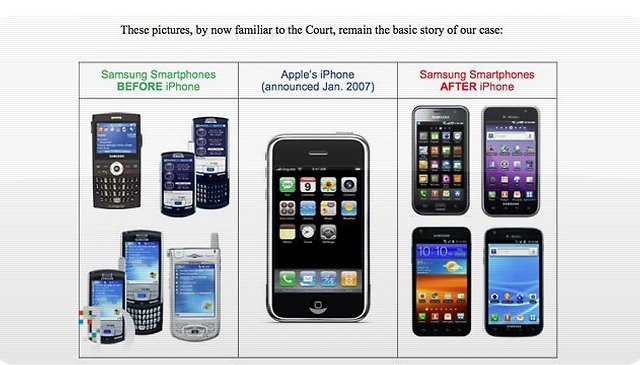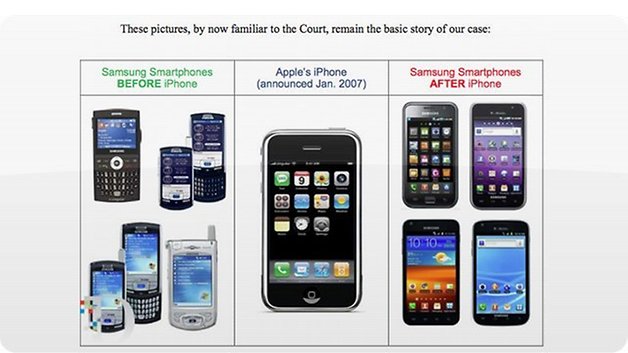 There's an image circulating around the internet that seems to sum up the patent war between Samsung and Apple. On one side of the image, you can see what Samsung phones used to look like before the iPhone. On the other side are the phones Samsung released after the iPhone. Except this image only tells part of the story.
As Phandroid's Chriz Chavez reports, timing matters. The LG Prada phone that was announced the same month as the iPhone bears a striking similarity to Apple's device, as does the F700 QWERTY slider which was announced a mere month after the iPhone. "Are we supposed to believe that Samsung and LG built an entire device in 1 months time?" asks Chavez. It seems ridiculous to assert Samsung and LG would be able to copy Apple in such a short period of time.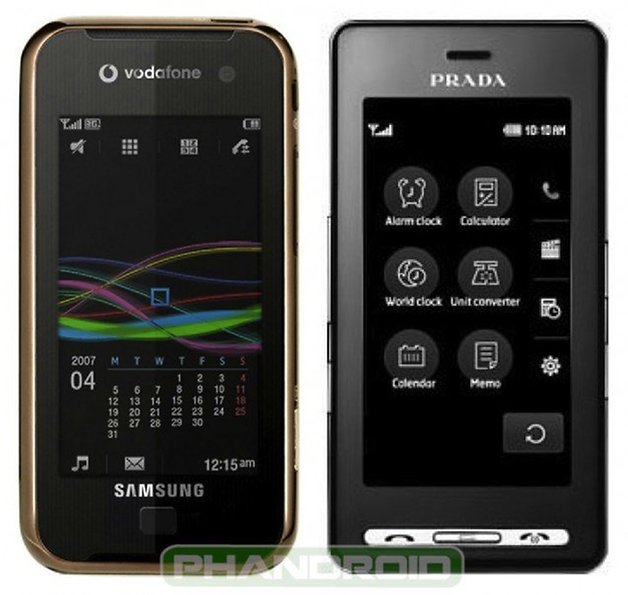 Furthermore, the development of Android pre-dates the iPhone's announcement. Since both companies are guilty of "borrowing" ideas from the other, I'd say it's time for the squabbling to end. From a broader perspective, it's a stalemate.