98% of Android users losing out on Lollipop: here are the shocking figures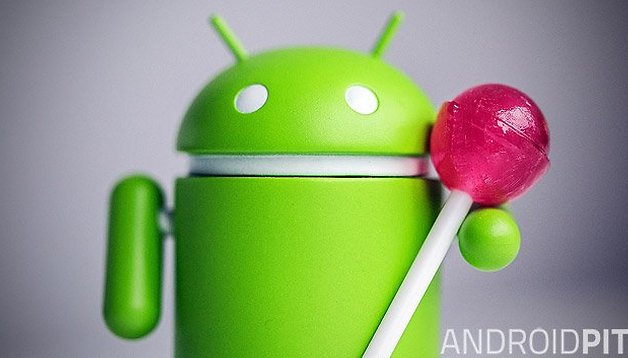 The latest version of Google's mobile operating system, Android Lollipop, first appeared on November 3 with the release of the Nexus 9 tablet. It's now three months later, and in that time it has managed to make its way to only 1.6 percent of devices. NEXTPITTV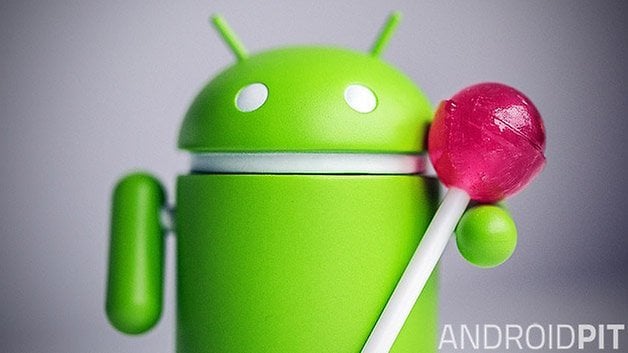 The latest pie-chart from the Android Developers Dashboards page now includes Android 5.0 Lollipop (unlike last month's version of the chart, where it hadn't even reached enough devices to register).
Interestingly, there are four times as many devices running Ice Cream Sandwich, and almost five times as many still running Android Gingerbread, which first arrived in early 2011.
How does Apple compare? iOS 7 was running on about 52 percent of devices one week after release, iOS 8 was running on around 46 percent, again one week after release. It must be pointed out, of course, that iOS is a unified experience; there are not multiple manufacturers creating skinned versions of Android (such as Touchwiz, Sense, Optimus, Xperia etc). This significantly slows down the installation of Google's updates.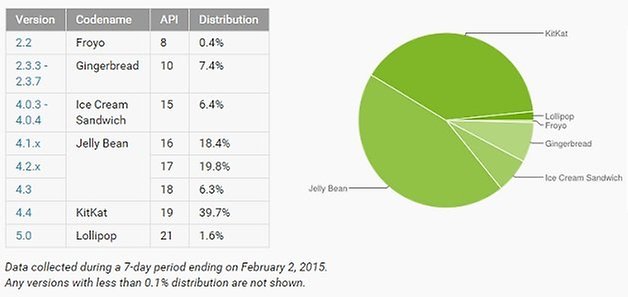 So why does Android software take so long to come to handsets? Look out for our article on the subject in the coming days where we will explore this topic.
Have you been lucky enough to get Android Lollipop on your handset? Is it even worth the upgrade? Or are you quite happy with Gingerbread? Let us know in the comments below.