Jelly Bean Source Code Released To AOSP. CyanogenMod 10 On The Way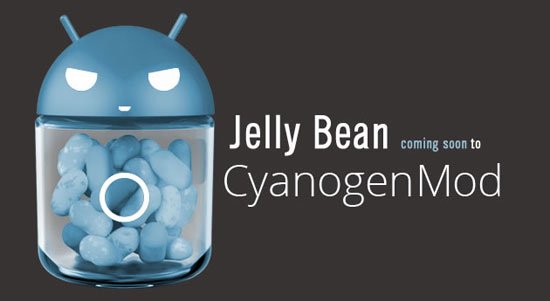 Awwwww yeeeeeaaaahhhhhh! If you happen to be a part of the ever growing Android rooting/modding/flashing/coding community, get ready for good times! Google has officially released the Android Jelly Bean (4.1) source code to AOSP, and developers can get their hands on it right NOW. Up until now, there have been ports of Jelly Bean flying around, but now that the source has dropped, ROM cookers now have all the tools they need to start developing those amazing custom Jelly Bean ROMS. The CyanogenMod team has also apparently started merging the changes to CyanogenMod, meaning that CyanogenMod 10 is already in the making.
Google's Jean-Baptiste Queru also said that Google has released the "proprietary binaries" for the newly introduced Nexus 7 tablet and for the Samsung Galaxy Nexus, and that the "Nexus S and Motorola Xoom will soon follow".
CyanogenMod didn't receive early access to the source code, but with the source now available, they have also began work on CyanogenMod 10. Devices that were able to run CM9 should have no issues with CM10, and I would also expect the CM team to stop maintaining CM9 once CM10 goes stable (CM7 will still be around for older devices). Considering that many custom ROMS are built off of Cyanogen's work, it will be interesting to see what goodies they come up with for Android Jelly Bean.
I personally own a Samsung Galaxy Nexus (it's times like these that I'm SO glad I buy Nexus phones), and the list of developers I will personally keep an eye on for custom ROMS are the following:
(There are MANY more developers also baking ROMS that what I just mentioned. These 4 just happen to be my personal favs).
So start making nandroid backups, fire up Titanium to secure your apps, find your USB cable, make sure your recovery is updated, and get ready to go on a serious flashing run over the next weeks!
Picture credits: androidlegend.com