Organize your photos better with CyanogenMod's GalleryNext beta app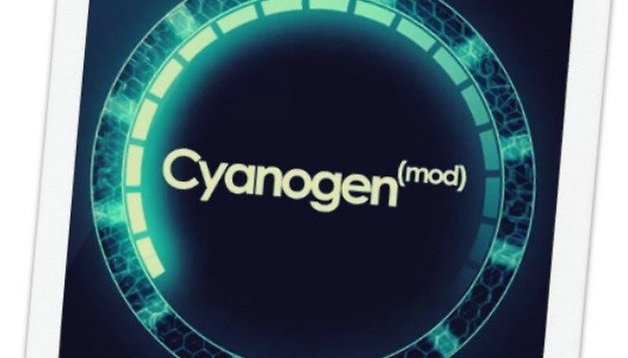 If you don't like the standard Android Gallery app and haven't found a decent alternative, then Flickr, Picasa, Dropbox and Facebook via cloud integration, as well as your camera shots and downloads. It's currently in beta, so you have to join the beta testers group in order to download the app from the Play Store.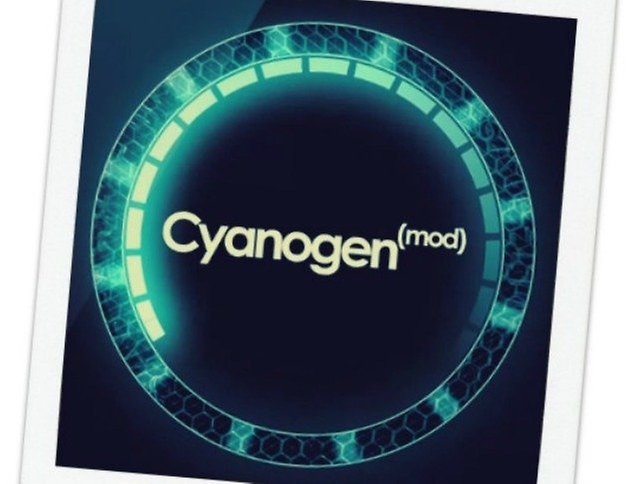 Right now there's not too much to it: it's just a simplified remake of the stock app, but as the beta testing moves along and CyanogenMod add new features it will surely improve by leaps and bounds. A slide out navigation drawer on the left provides options for Moments (snapshots from a particular day or period of time), Albums and Media, as well as your different storage options: All, Local or the other cloud sources listed above. There's also a shortcut to the camera app.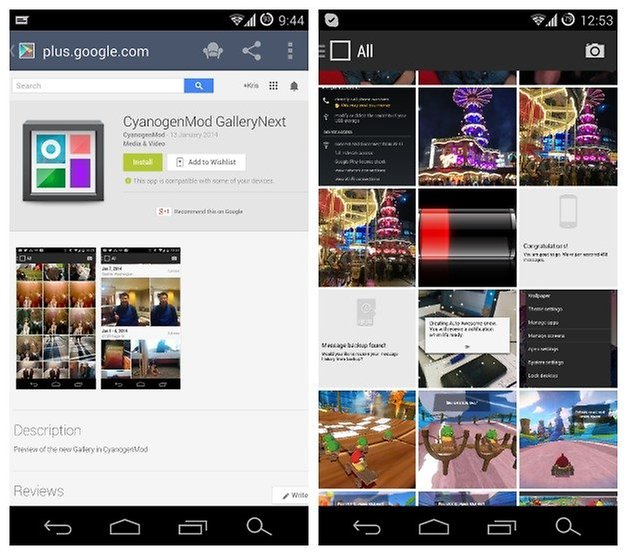 Here's CyanogenMod's current feature list for GalleryNext:
View all your pictures in one centralized location
Cloud services integration with Flickr, Picasa (G+), Facebook, and Dropbox
Moments support (automatic grouping and classification of media based on metadata)
Video playback support
GIF support
Deduplication in 'All' view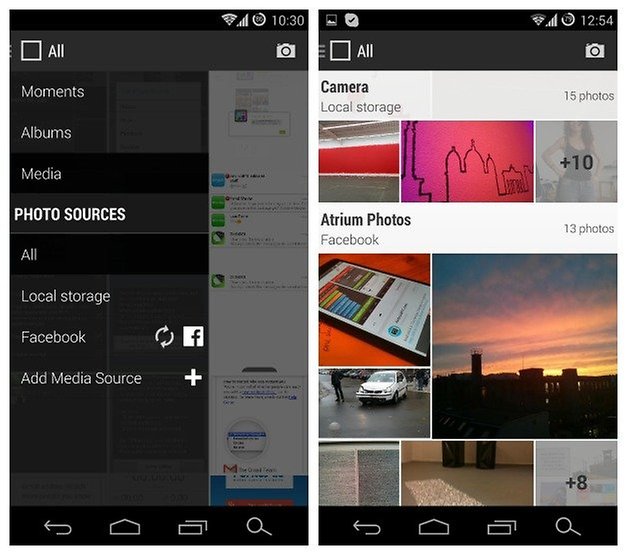 Right now the images have a nifty little animation that seems a little unnecessary, and there is currently no Settings menu where you can switch it off or set other default options, like Album order. These will surely come in time (along with the official release), so only install the app if you are keen to see what CyanogenMod is working on right this second. I repeat, this app is in beta phase and is not yet fully functional or fully featured, so don't expect a replaceemnt Gallery app just yet.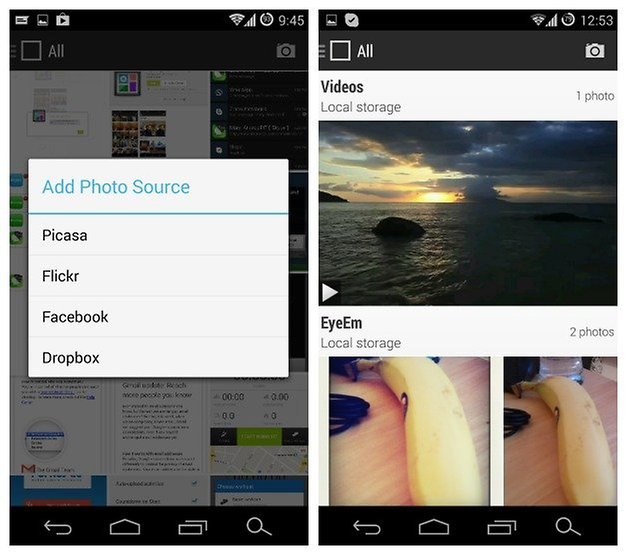 If you want to take a look for yourself you need to do the following:
Join the CyanogenMod Community on Google+
Then join the beta testers group (which will take you to the Play Store beta download page)
Have you had a look at GalleryNext? What do you think most Gallery apps are missing?