Could Apple build in the US? Other factors trump tariffs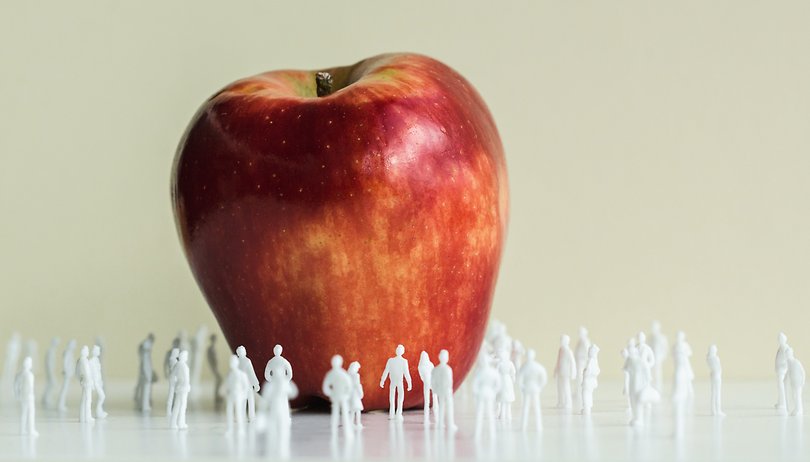 President Donald Trump has renewed his demands for Apple to move its manufacturing to the United States after the Cupertino company raised concerns that it would be hit hard by tariffs imposed against China, making Apple products even more expensive. But even with Trump's promise of tax breaks for the move, it's just not that simple.
It's been interesting times for Trump and tech. Shortly after pointing his Tweeting finger at Google for a supposed bias against him, the President is also confronting Apple (also on Twitter, naturally). It all started with the current administration's ongoing trade war with China, where most of our smartphone and computer components, including Apple's, are manufactured.
Last week, speaking on Friday aboard Air Force One, Trump announced planned tariffs for an additional $267 billion worth of Chinese goods. Apple responded with a letter to trade officials stating that the proposed tariffs would increase prices for a "wide range" of Apple products, including the Apple Watch and Mac Mini, (although no mention of the iPhone or iPad).
"Our concern with these tariffs is that the US will be hardest hit, and that will result in lower US growth and competitiveness and higher prices for US consumers," Apple said in the letter.
In return, President Trump had an interesting proposition:
Apple prices may increase because of the massive Tariffs we may be imposing on China - but there is an easy solution where there would be ZERO tax, and indeed a tax incentive. Make your products in the United States instead of China. Start building new plants now. Exciting! #MAGA

— Donald J. Trump (@realDonaldTrump) September 8, 2018
Apple has so far declined to comment on this, a silence that they would do well to maintain, lest it remind consumers of the particularly unsavory aspects of consumer technology in a modern global economy, namely that manufacturing is moved to developing countries, where laborers are usually subject to horrific working conditions. Aside from humanitarian concerns for the factory workers, making Apple products abroad means fewer jobs at home but cheaper products in stores.
Trump, taxes and tariffs
If Trump could manage to bring Apple home, it would be a coup for the administration. And don't think this is some mad new idea either. Previous US President Barack Obama asked Steve Jobs to do the same in a private dinner back in 2011. He was flatly turned down. Now we have a new Apple CEO, new President, but the song remains the same. Apple is likely to continue to ignore the most powerful man in the world. Here's why.
The supply chain
The main work that takes place in the Chinese factories is assembly and building. The actual components, from chips, batteries, cameras and other bits and pieces are made in different countries, mostly (but not exclusively) in East Asia. A Wall Street Journal report from 2016 (when Trump previously proposed 'made in America' iPhones) states that:
"The answer, experts say, is that while iPhone assembly in the U.S. is theoretically possible, it is highly improbable because of the difficulty of relocating assembly and other parts of Asia's sprawling electronics chain to the West. While iPhones are designed in California, Apple sources memory chips from Korean suppliers and displays—which are the most expensive component in the iPhone—from Japanese suppliers, then uses Taiwanese companies such as Hon Hai Precision IndustryCo. and Pegatron Corp. to assemble iPhones in mainland China. Apple also uses U.S. suppliers to make components such as glass and radio-frequency parts in the country."
It would be a logistical nightmare for Apple to assemble iPhones in the US and coordinate the import of its components from abroad (and don't forget, those coming from China would still be hit by tariffs). A slight delay in shipping from one partner could push product launch days back by weeks.
Workers
The extreme 'flexibility' of a Chinese workforce compared to an American one, even on minimum wage, isn't moral or right, but it is an advantage that Apple isn't going to want to give up. But, even if simple wages and benefits are taken out of the equation, Apple has many reasons to favor Chinese factory workers.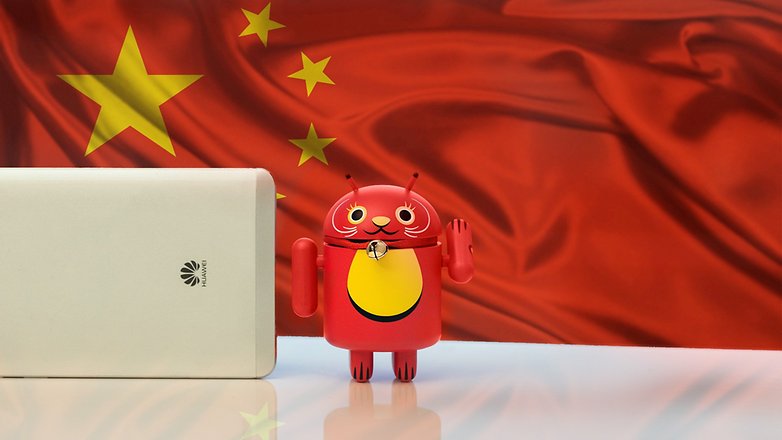 Let's say Apple needs to suddenly ramp up production due to demand. They urgently need a huge amount of machinists and engineers to relocate to the factories Cook can call up his partners such as Foxconn to recruit thousands of properly qualified workers within weeks.
When those workers are called up, they are cheap. Many sleep on-site in the barracks-like dorms of Foxconn city, 'officially' work 12 hours a day, 60 hrs a week, but many putting in more. For less than $17 a day. And even with this, they work hard. And well.
"They could hire 3,000 people overnight," Jennifer Rigoni, Apple's worldwide supply demand manager until 2010, told the New York Times. "What U.S. plant can find 3,000 people overnight and convince them to live in dorms?"
Capitalism
Apple is a corporation that exists to make money for its shareholders. Such a operation is going to choose profit over patriotism every time. Apple is already set up to make the maximum amount of profit from its investments. That doesn't just mean finding the lowest costs for manufacturing - it means that the iPhone and other products are already priced exactly at the highest number Apple thinks consumers can be persuaded to pay for them.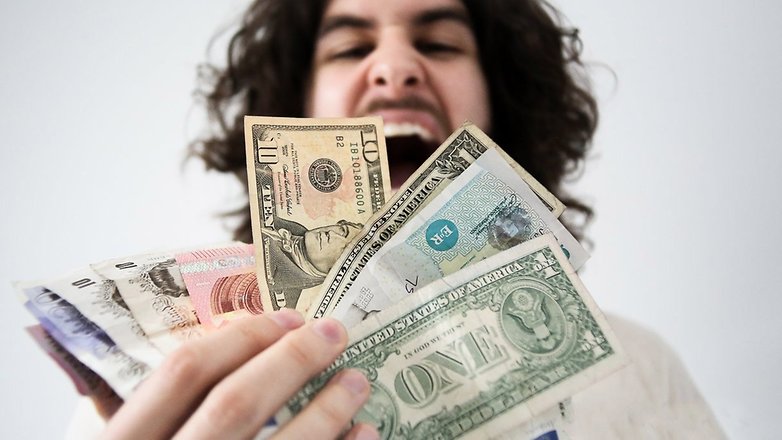 If Apple relocates to the USA and somehow has to make up the loss it would take, we would certainly see more expensive iPhones. Multiple investigations have put the cost of an all-American made iPhone at over $2,000. Think about Apple's current American products, the iMac Pro ($5,000) and Mac Pro ($3,000). Apple could move business to the US and increase costs (and manufacture fewer units since they won't have the workforce). But the Cupertino company won't want to shock its buyers and lose sales this way.
Instead, if the Trump trade war does make the Chinese tariffs truly unbearable for Apple, well...
China isn't the only country
Apple could simply relocate assembly to somewhere closer to its supply chain and away from US labor protections, such as Vietnam, Cambodia, Bangladesh. Sure, China is the best place for them now, but when push comes to shove, the US would still be much farther down the list of alternatives.
Trump wants taxpayers to write the check
Zero tax - in fact, a tax incentive, so tweeteth POTUS. So instead of just making up the deficit from Apple fans paying higher prices, all Americans will chip in to save Apple, even the ones who have no interest in their products. Does this sound fair, especially since the Cupertino company hasn't exactly been paying its dues to the American people so far?
Apple is already meticulously well-set up to avoid paying taxes (see:Capitalism above), with five of the company's global subsidiaries, including Apple Sales International, headquartered in Ireland, and huge amounts of money funneled through subsidiaries in Holland and the British Virgin Islands. Trump could pour on all the sugar he wants, its won't be a better deal than the one Apple currently enjoys.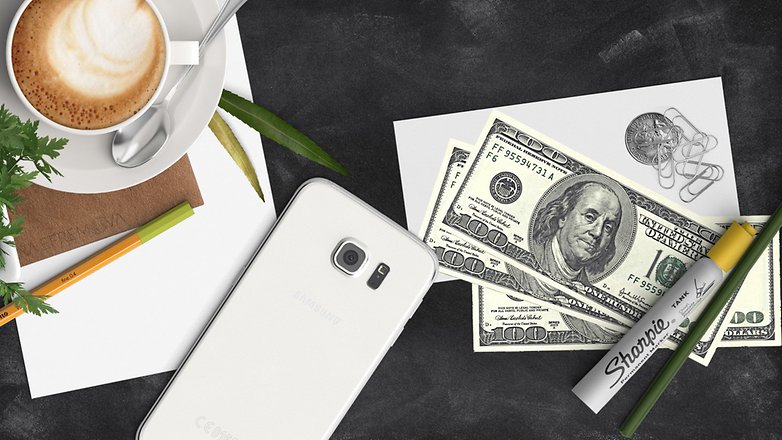 Even if Apple was tempted by Trump's incentives, bipartisan research still suggests that such sweetheart deals often don't pay off. But they do make for good sound bites, so politicians won't stop offering them.
So what should be done?
Alright, so here's where I call for a revolutionary re-working of our global economy, fair wages and standards for workers all over the world and a redistribution of wealth. Then Apple will have one more thing to ignore. But barring such a world-wide economic disruption, Apple's not going to budge from its current comfortable position.
Rather than focusing on bringing the big names home, Trump could, however, encourage policies that help smaller companies develop local and sustainable supply chains and assembly lines. Apple currently enjoys benefiting from Chinese workers while simultaneously having the Chinese-made iPhone competitors such as Huawei kept from entering the US market. A more ethical and sustainable 'made in the USA' competition should be nurtured at home, to light a fire under its belly.
Do you think Apple should relocate factories to the US? If not, what should be done to make things more fair for its workers and the American taxpayer?