Casio's rugged new smartwatch is ready for adventure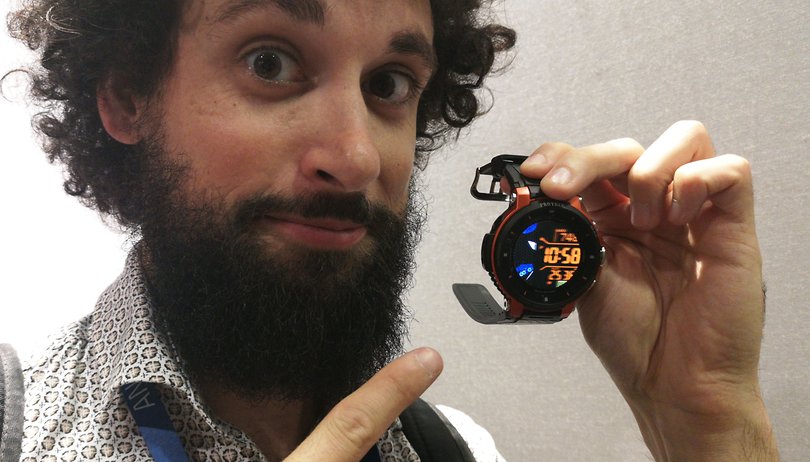 At IFA 2018, the beloved watchmaker Casio presented its new generation of its smartwatch for fans of the outdoors. Running on Wear OS, the Casio Pro Trek WSD-F30 comes with plenty of apps for improving your physical and sports performance. In short, it's the ultimate smartwatch for active users, but this comes at a steep price when it's released early next year: $549!
A watch for survivors
No, smartwatches aren't dead. IFA 2018 has proved it again. Smartwatches are targeting particular audiences and niches for success, and this is the case with the new Pro Trek WSD-F30. Behind this utilitarian name is the third generation of the sports-centric smartwatch made by the Japanese brand.
Because it's aimed at athletes, the watch uses resistant materials and has MIL-STD-810G certification, so it's intended to withstand depths of up to 50 meters. The smartwatch isn't a fancy piece of jewelry, but rather a fitness tool that is meant to support you in your sporting activities, and it is in this area that Casio has made its main improvements since the previous generation.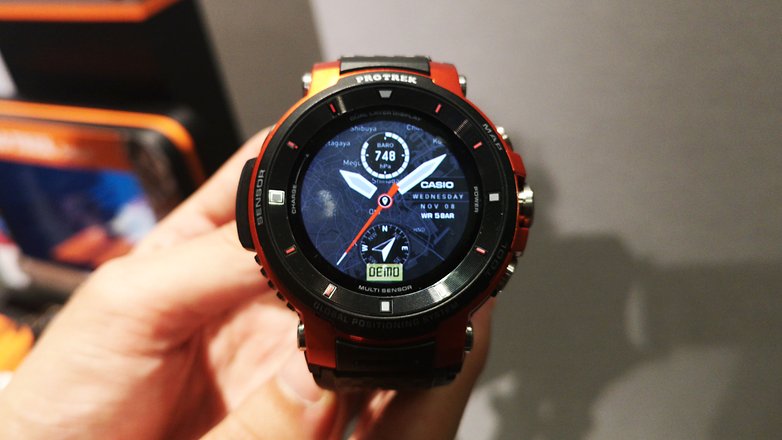 Although imposing in design, Pro Trek WSD-F30 has subtle measurements, at 49.1 mm x 53.8 x 14.9 mm, which is 4 mm smaller than the WSD-F20 model and has a 3.9 mm thinner housing. My hands-on with it at IFA confirms my positive initial impression of the device. When it comes to build quality, Casio has made a flawless smartwatch. The buttons are practical and it should be an ideal companion for many kinds of activities and sports.
Its 1.2-inch (390 x 390 pixel) bilayer display (OLED and monochrome LCD) has also been improved for better visibility and battery life. Thus, it is possible to benefit from a color mode for displaying the GPS and a monochrome mode to display the time as well as information relating to your current position (altitude, pressure, etc). The screen is also perfectly responsive.
When it comes to the battery, sports junkies will be pleased with the addition of a battery saving mode called "Extend" which allows you to download and use maps offline and record your GPS data for three days.
A whole ecosystem of apps
Of course, Casio's new smartwatch takes advantage of the vast app ecosystem offered by Wear OS and its strengthened partnerships with several companies. The Pro Trek WSD-F30 comes with a series of sports apps on board, making it the perfect companion for golf, skiing, fishing, swimming, running, horse riding, you name it!
The watch also benefits from Google Assistant, but the voice assistant did not work on the demo models we tried at the IFA fair. This will be solved in time for the launch, which is planned for next January and begins in Asia. In the end, the only drawback of the smartwatch is its price: $549. Three colors will be offered at launch: blue, orange and black.
What do you think of Casio's new smartwatch? Are you planning to get one?