Big launcher news: Google Now, Firefox, EverythingMe leaves beta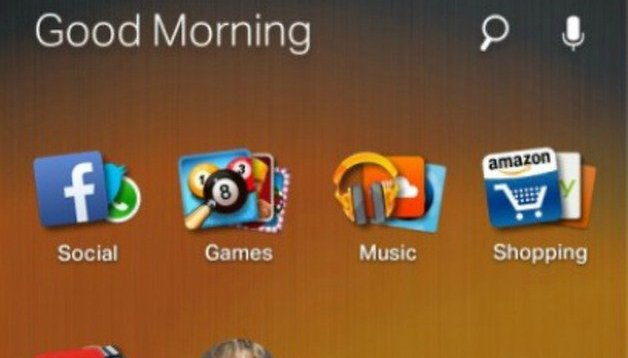 Overnight there was a bucket load of launcher news: the Google Experience Launcher on the Nexus 5 was re-tagged the Google Now Launcher, Firefox announced an upcoming launcher and EverythingMe, the adaptive launcher, left beta phase. If you've been considering looking at an alternative launcher, you now have a few more options.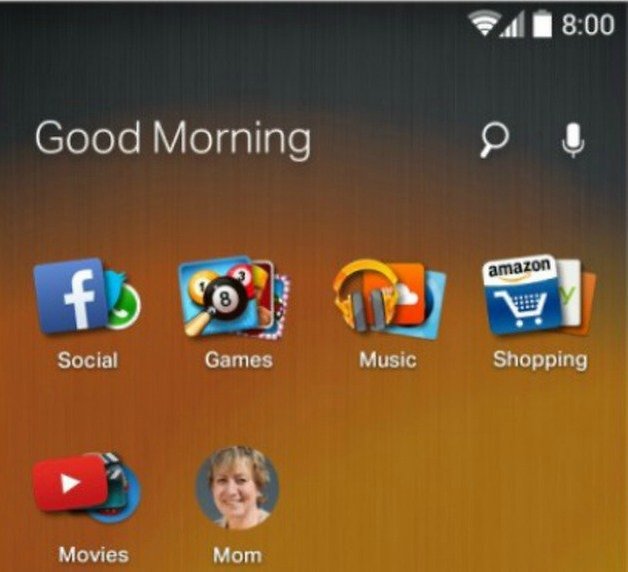 Google Experience becomes Google Now Launcher
Yesterday Google released a bunch of minor updates to their app suite and one of the more interesting changes was to the Google Search app, which has added a new option to the Nexus 5's Home section: Google Now Launcher. Previously known as the Google Experience Launcher – the one with Google Now as a home screen – the GEL has been re-branded and brought a few nice changes. There's 'Ok Google' support for British and Canadian English, new animations for Google Now cards, more columns on tablets and a variety of other minor fixes.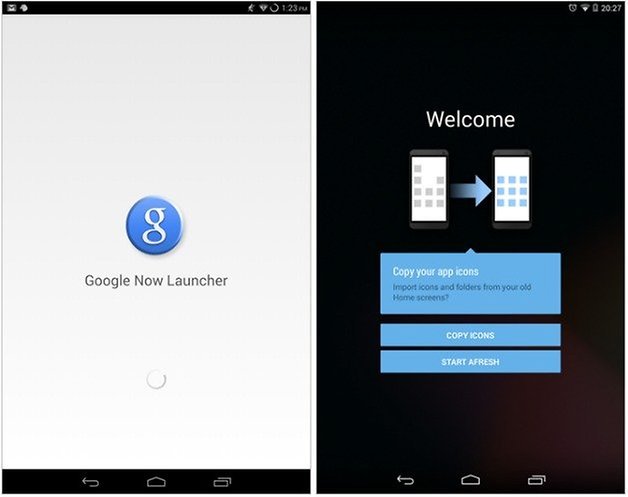 Check out Android Police for the full teardown and changelog. The update will arrive shortly automatically, or you can grab the Google Search update APK. Keep in mind the changes are only on the Nexus 5 although Moto X owners have also reported the same changes. You simply need the Google Home stub installed for the re-branding efforts to appear on your non-Nexus device. The Nexus 5 won't show the re-branded Google Now Launcher splash screen as the GEL was pre-installed out of the box.
EverythingMe Launcher leaves beta
EverythingMe, the adaptive, context-aware home screen replacement for Android has left beta and changed its name from Everything.me to EverythingMe, but the same cool smart launcher features remain. EverythingMe responds to your location and the time of day, switching your home screen around to meet the needs of the time and place in which you find yourself. So in the morning you'll get weather, traffic info and news, then at work it'll all be productivity, calendars and email, and after work you might get games or sports apps, movies or e-readers. EverythingMe will make app suggestions and app folders for you based on what you search for and how you use your phone, and now it's better than ever.
Mozilla announces Firefox Launcher
Mozilla liked EverythingMe enough last year that the adaptive home screen became the basis for their Firefox OS. Now, Mozilla has announced that it will be releasing a Firefox Launcher that is based off of EverythingMe's adaptive launcher with Firefox's browser as a key launcher element. The Firefox Launcher will appear later in the year, but you can grab a sneak peek of how it will look in action in the screenshot below. It's kind of a GEL Launcher with Firefox at the core instead of Google Search.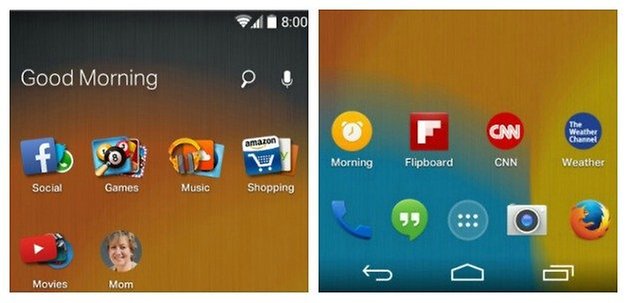 Do you use an alternative launcher? Are you looking forward to any of these three?