Apple Seeking EU Ban On Galaxy Devices Running Android 2.3 And Higher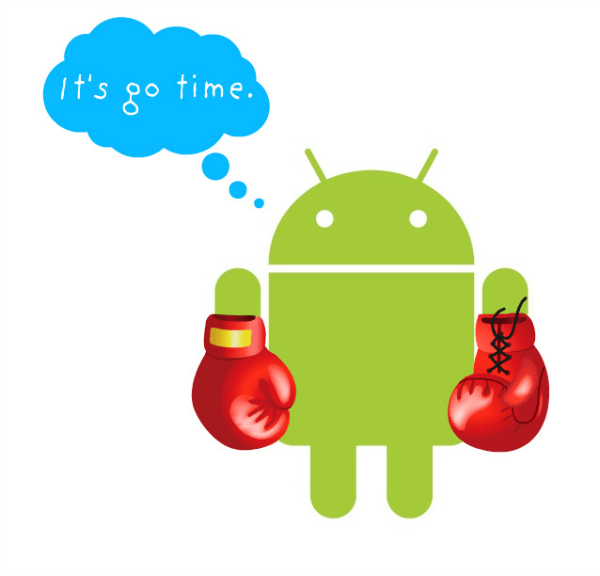 Apple is certainly making things difficult for Samsung lately, and not only in the United States. The two tech giants recently appeared in a Dutch court, where Apple stated that Galaxy devices running Android 2.3 (Gingerbread) and higher should be banned in the Netherlands due to a multi touch patent called "touch event model". As Samsung's distribution center is located in the Netherlands, a ban could very possibly have a widespread effect on the entire European Union.
Apple isn't only seeking a sales ban, but also a recall of all Galaxy devices running Gingerbread. The touch event model patent (you can view the patent here) is basically the technology that keeps smartphone users from pressing two buttons simultaneously, which is a process that Samsung states works differently on IOS and Android devices. While both operating systems can disable touch input on certain locations on the screen in order to avoid accidental touches, IOS accomplishes this by providing a "view" element on the user interface. Samsung claims that Android's method, while similar, is more "hierarchical".
Samsung's lawyers stated that Apple's technology is "a very nice invention" but differs from Apple's method of accomplishing the same function. Samsung lawyer Bas Berghuis van Woortman argued that the Android method is more complex, as well as more difficult for developers to use. Samsung also went on to say that Apple devices don't allow touch inputs on the OS level, while Android accomplishes this on the application level.
Apple however, isn't buying it. Apple lawyer Theo Blomme told Judge Blok that Android's solution solves a multiple input conflict situation in the same way that IOS software does. (ok..I need a sec...my brain is starting to ache).
Samsung then went on to state that the patent itself has no validity due to the fact that it's similar to other technology. In other words, Apple didn't invent it, and compared it to DiamondTouch software, which is a solution that allows multiple users to interact with a touch based surface at the same time. Apple then argued that this argument isn't valid, as DiamondTouch technology is meant for multiple users. The same claims will also be ruled on in a separate trial going on in Germany against Samsung and Motorola Mobility (ruling due later this month), and in the UK against HTC. Samsung and Apple will also appear in court later this month, where Apple claims that Samsung is infringing on a patent for photo gallery scrolling (ah common).
This madness apparently isn't going to stop anytime soon, and I hope that the European courts will see things a bit more realistically than US courts. The patent in question here also appears to be a direct attack on Android itself, and not any one OEM in particular, meaning that Google could directly get involved (hopefully). But whatever the outcome, it seems pretty safe to say that Apple is just getting warmed up when it comes to new attacks on Android.
Picture credits: admintell.napco.com