Why Xiaomi will conquer the mid-range market with Android One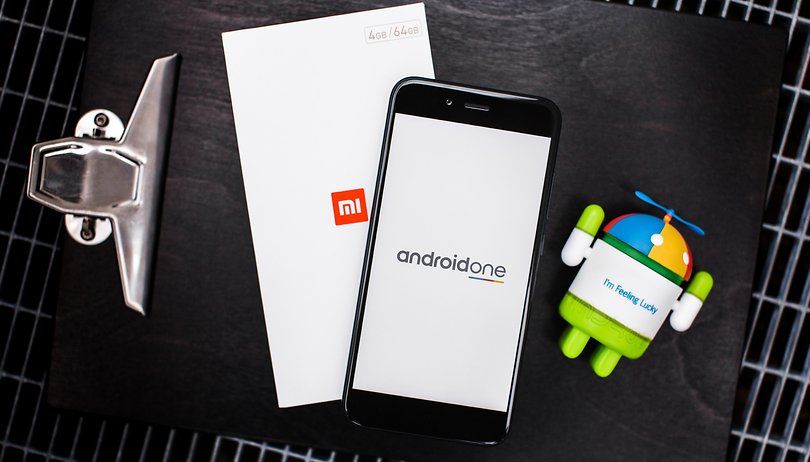 In theory, Android One was aimed at emerging economies. Its goal was to put a pure Android experience into every pocket on the globe. However, any user can benefit from this affordable experience. Xiaomi has finally gone all in on its Mi A1, and it looks like other manufacturers, like HTC with its U11 Life, will follow suit. The ability to use Android Stock on a Xiaomi device was love at first sight, and below, I'm going to outline the pros of having Android One on this type of phone.
No bloatware
If there's something that every user hates with all their heart, it's having their smartphone stuffed with apps straight out of the box. The majority of manufacturers (Samsung at the head) usually pack their phone's stock software with their own apps trying to hook more followers. So, in the end, if you don't like the service or you're just not a fan of the app, you pretty much have to live with it.
Xiaomi, on the other hand, is a special case. The international version doesn't typically have many preinstalled apps, but unfortunately, there's usually more delay when it comes to development and updates. However, if you opt for the Chinese version because of the better updates, the system comes packed with apps that you can't use anywhere outside of China.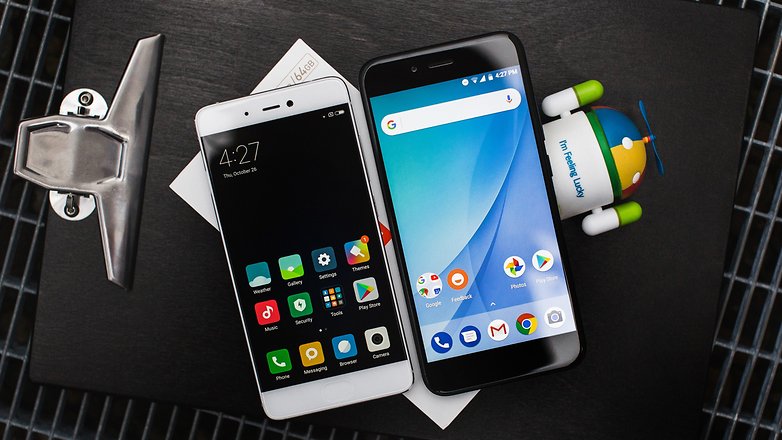 So, having a Xiaomi device, from the first day, with almost the entire memory available to play around with is a luxury that only Pixel can claim to rival.
Strictly speaking, we could consider Google apps to be bloatware but the majority of people use them anyways and others, like Google Play, are downright necessary. Of course, Play Games, Play Music, Play Movies and Play books are all services associated with content bought on Google Play, especially the last three. Luckily, these apps don't take up much memory, and you could always disable them if you wanted to.
Simple Interface
One of the best things about a pure Android experience is how easy it is to use the interface. The majority of manufacturers personalize their launcher's background, and some even go as far as changing the main structure of their settings menu.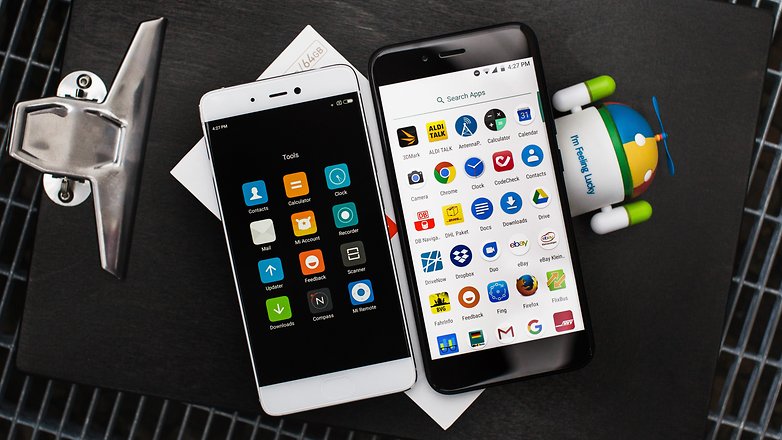 Speaking of launchers, some manufacturers opt for a more iOS-style organization where they put all the apps on the home screen. If you only have a few apps, this system works fine. However, if you go over 30 or so, it starts becoming a real problem. On my Mi 5s, due to work, I had more than 120 apps. Some were organized into files, but others weren't. In the end, you either have to have your organization on lockdown, or it's a nightmare trying to find a specific app. Like always, I install a ton of apps, and I prefer having them in a drawer where they're ordered alphabetically, and that way, my home screen is saved for those that I use the most
What's more, there's this obsession for manufacturers to rearrange the settings menu. I guess they're trying to make navigation easier for users but I think it falls way short. Every time you change your phone to a different brand, the menu is entirely different. I have never understood this strategy since they all have access to Android Stock and it's simple and easy for everyone to use.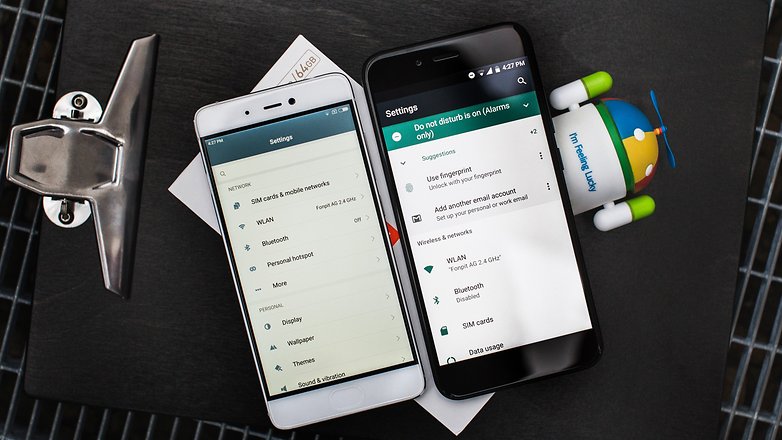 Series optimized
I've always thought that MIUI had great optimization in its Xiaomi devices, but upon seeing some speed tests, it turned out to not be true. In addition to being Android stock, Android One is the easiest, simplest and most effective operating system on which the rest of the Android flavors are based. In other words, it's the version that requires the least number of features and will flow the fastest.
The truth is that the feeling of Android Stock on Xiaomia, as I've already mentioned, is love at first sight. In addition to performance, battery life is quite respectable and even envied by most high-end smartphones.
Same day updates for 2 years
Every Android One device comes with Google's promise of two years of direct updates. This is a considerable comfort but as we've seen, updates can be a bit delayed (as was the case with BQ Aquaris A4.5), at least security patches get there on the day they're promised though.
In the particular case of Xiaomi Mi A1, updates may be even more delayed since not all the software comes from Google. The camera and infrared sensor control are put in by Xiaomi, so they'll have to come to an agreement when they want to update them.
Top-notch software and affordable hardware
It's undeniable that Xiaomi hardware is sold at rock-bottom prices, and now, with Android One, they have a system that makes the majority of users happy, especially in the West, where it's a bit more difficult to find these devices.
Android One coming on medium-range devices is a great opportunity for everyone. Many of us have envied the Pixel because of its great hardware and timely updates. Now, to be able enjoy the same updates at half the price is massive, and it's something that many users have been waiting a long time to get their hands on.