Android distribution November: Who's having Oreo for dinner?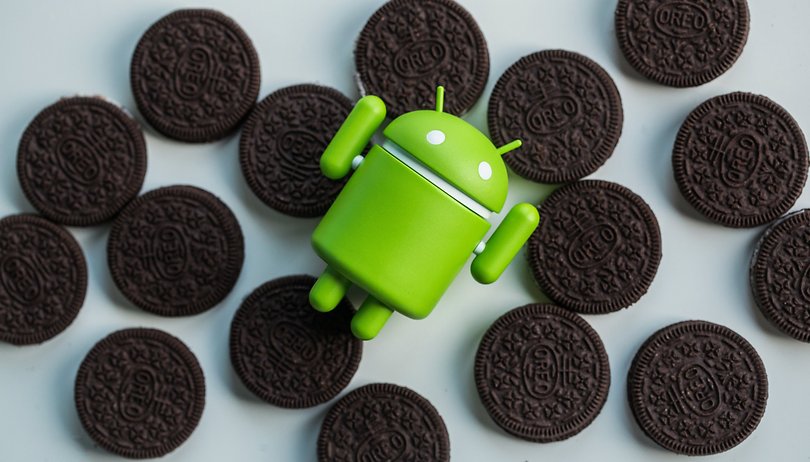 The latest Android distribution report from Google shows strong growth for Android Nougat but a minuscule increase in the adoption of Android 8.0 Oreo, which lingers in the low figures.
New month, new numbers. It's nice to see that Android Nougat has grown since last month, reaching 20.6% (17.6% in version 7.0 and 3.0% in version 7.1). Marshmallow (30.9%) and Lollipop (27.2%) are still more widely used while the latest version, Oreo, is still practically a mirage. Three months after its release, it is still only present on 0.3% of the devices. Google's cookie is still struggling to assert itself and, for now, leaves a bitter taste in the mouth.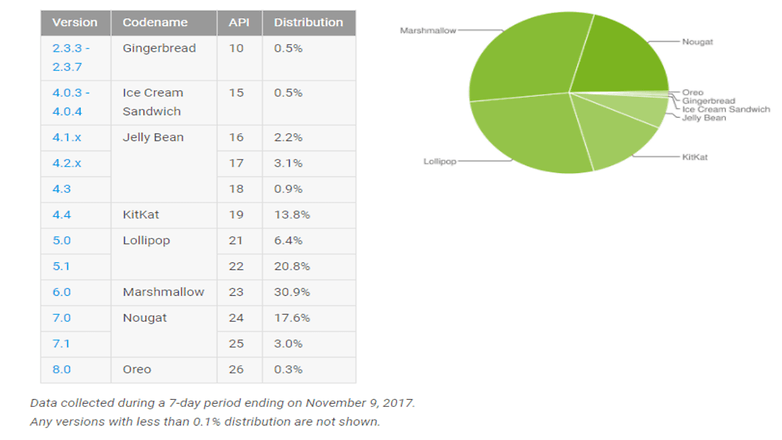 This continues the trend we saw last month, which saw Nougat adoption growing but an incredibly underwhelming start for Oreo. The unreliability of OS updates is a historical weakness of Android, often cited as the price paid for the advantage of freedom and contrasted to the 'Walled Garden' approach of Apple.
Android users generally understand this and accept the wait for updates with patience, but it really seems like the rate of updates is really slowing down, leaving most users running an OS two generations behind or even older.
This could be a factor of software outpacing hardware in many cases. New versions of Android OS are coming more frequently, but many users can keep their trusty smartphone for many years. This means most smartphones out there in the wild are somewhat underpowered for Oreo, a key reason why Google is pushing Android Go, a version for lower-end devices.
We expected the release of the Pixel 2 and Pixel 2 XL to give a boost to Oreo numbers, since they come Oreo ready and will no doubt be the smartphone of choice for users who prioritize swift software updates. But, perhaps because of some controversial display issues on the larger device, or simply the premium price range, the impact of the new Pixel generation has been just a drop in the ocean.
What do you think? Are new OS versions coming out too fast for users to keep up with? Do you get frustrated waiting for updates from the manufacturer?