Android 4.2.2 leaked for Samsung Galaxy Note 8.0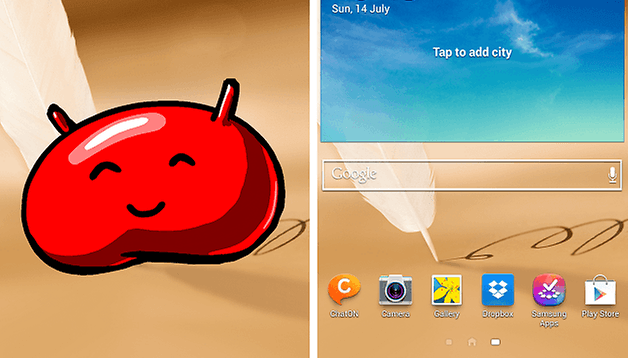 If you're among the owners of the Android 4.3, where are you?) in the update, reports are already coming in that the update improves the speed and duration of the battery on the Galaxy Note 8.0.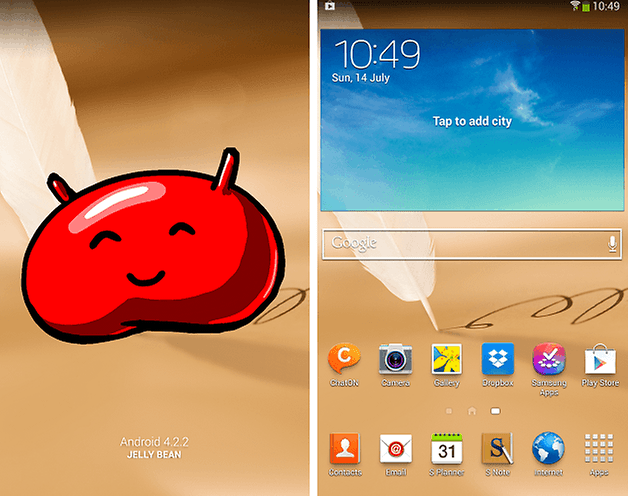 While only being four months old, the iPad mini upon its release. And now, with this leaked version of Android, you can update it yourself (as long as you've rooted your device) to the latest version. For those who can't wait for the official version to be released, check out our instructions below on how to get Android 4.2.2 on it.
Installing Android 4.2.2 on the Note 8.0
First and foremost, we need to download the firmware. This is the original firmware for the WiFi version of Note 8.0.
WARNING: The flash procedure can have risks. It is recommended that a backup of all your data is done before you begin this process. This process is done at your own risk and we take no liability for errors occurred while performing it.
Once downloaded the file provided just follow these steps:
Unzip the archived zip.
Open Odin 3.07 program that is included in the downloaded package.
Shut down and restart Note 8.0 in download mode (Volume Down + Home + On / Off).
Connect your device to your computer via USB and wait to be recognized by Odin.
Add CODE_N5110XXCMG2_1031850_REV01_user_low_ship.tar the CODE box.
Add CSC_OXA_N5110OXACMG2_1031850_REV01_user_mid_noship.tarto CSC.
Add kona_wifi.pit to PIT.
Make sure re-partition box is selected.
Press the 'Start' button and wait a few minutes.
If you encounter any issues with the firmware during this process, simply reboot your device in recovery mode (Volume Up + Home + On / Off) and choose wipe / factory reset . Just note, this will erase all data on both your internal storage and on any SD card).
So, Galaxy Note 8.0 users, have you jumped on board the Android 4.2.2 bandwagon yet? If so, what are your initial thoughts?