Mystery Acer device revealed to be the Liquid S2 with 4K video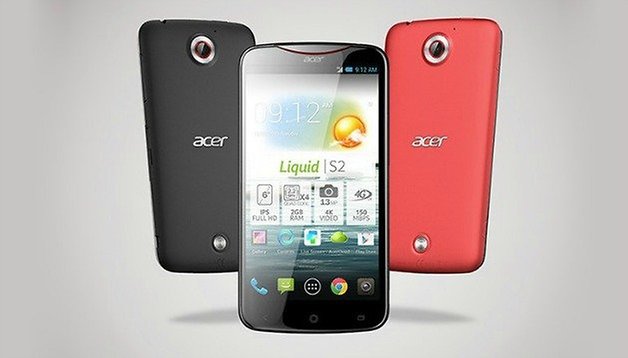 We've been wondering what the mysterious new Android 4.2.2 Jelly Bean. NEXTPITTV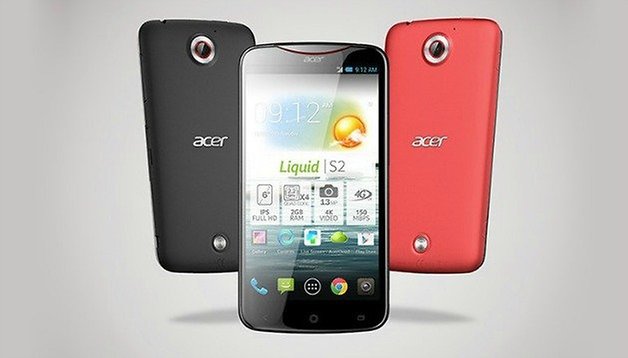 The device will be the successor of the Snapdragon 800 processor ticking at 2.2 GHz (which will allow the new device to record video at 4K) and will feature a 13 MP rear-facing camera and a 2 MP front-cam for selfies.
You'll also get 2GB RAM, 16 GB internal memory and 4G connectivity. The battery will be a hefty 3,300 mAh which should keep that massive screen illuminated all day long without a problem. The rest of the specs are as follows:
Technical Specs
| | |
| --- | --- |
| Display | 6-inch, Full HD (1920x1080p) IPS LCD touchscreen |
| Processor | Quad-core, Qualcomm Snapdragon 800 processor, 2.2GHz . |
| Dimensions | 166 x 86 x 9 mm (6.54 x 3.39 x 0.35 in) |
| Memory | 2 GB RAM |
| Internal Storage | 16 GB + microSD up to 128 GB |
| Battery | 3,300 mAh |
| Camera | 13 MP (rear-facing), 2 MP (front-facing) |
| Operating System | Android 4.2.2 |
| Connectivity | Bluetooth v4.0, 4G/LTE, NFC, Wi-Fi |
4K - The New Standard?
4K video recording is by far the biggest news in this announcement, as the Liquid S2 will be one of the first devices available to be capable of this level of video capture. The Samsung Galaxy Note 3, which will also be revealed officially on Wednesday, is also expected to have this capability, so we'll soon be looking at a whole new world of Ultra HD video in smartphones when these two behemoths enter the market. Smaller flagships of the future will undoubtedly follow suit soon enough.
No smartphone currently available is capable of playing back 4K video however, and, as always, bigger is not necessarily always better, as the demands on your hardware, storage etc will put a pretty big dint in the excitement factor of this new capability. Perhaps this is why the Liquid S2 will have expandable memory up to 128 GB. Considering 4K television is still not even very common, it's hard to know what the ultimate point is for this standard of video capture. To replace camcorders entirely perhaps? We've already seen smartphones crossing over into digital camera territory, so perhaps super hi-res video is the natural next step. After all, if the processor can do it, why not include it?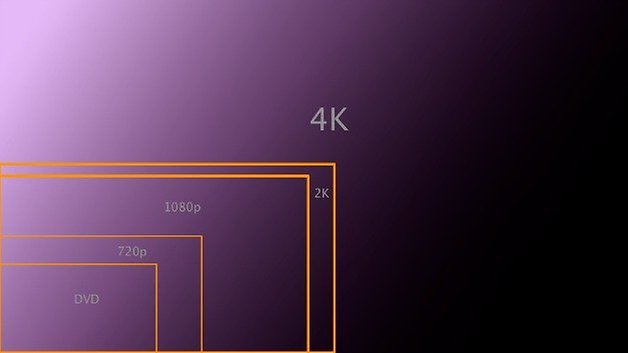 4K Sounds Great, But What Is It?
In case you have no idea what 4K recording is, it's 3,840 x 2,160p video capture (Full HD is 1920 x 1080p). That's 8.3 megapixels at an aspect ratio of 16:9. This sounds great, of course, but the question now is, even if these devices are capable of playing back and storing these massive recording files, will they need to be tethered to external memory or playback devices to really make them useful? I for one don't want to have to go out and spend an additional $1000+ on a TV just to play back my smartphone videos. And if I was dead keen on recording video at that quality I'd probably be using something other than my phablet to do it.
This could simply be a case of technology being ahead of the curve or it could just be a pointless addition that will be unused by many smartphone owners - kind of like manual settings in camera mode. Either way, come Wednesday, we'll be eager to see just how good 4K video can look on a phablet.
What do you think of this new device? Do you think 4K video recording on a smartphone is overkill or the next logical step?