A fingerprint scanner for the HTC One Max?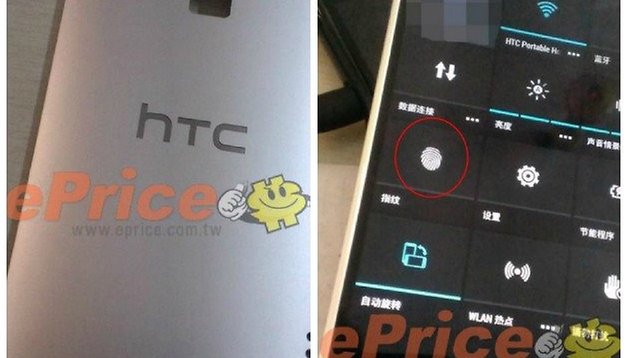 New leaks of the LG G2 would have. The mysterious feature in the case of the latter turned out to just be a volume rocker, power button and shutter button in one placed on the back of the device for more comfortable smartphone usage. These recent pictures show a device much like the one we saw in other leaks, letting us think that maybe the fingerprint rumors could be true.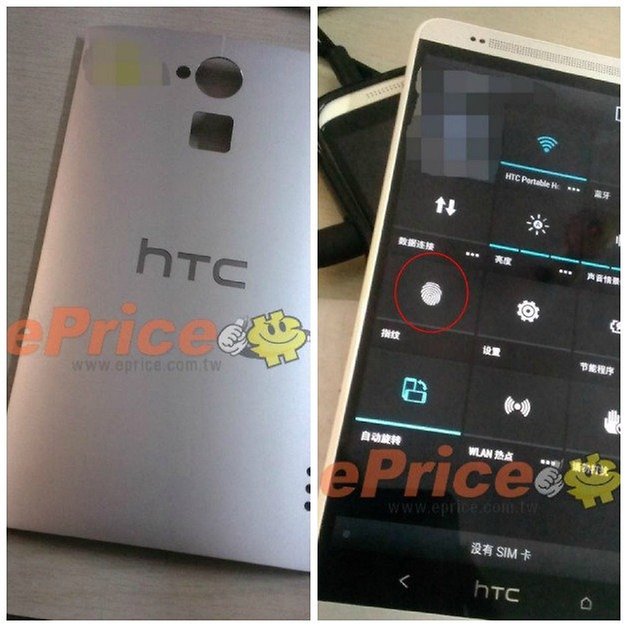 The photos of the HTC One Max, also know as T6, were delivered by Taiwanese website ePrice which holds a good reputation for spreading rumors and showing leaks that end up being true when the devices are officially presented. You can observe the pictures of the HTC One Max which show a centered square right under the camera lens. When taking a look at the pictures of the inside of the back cover, these speculations about a fingerprint scanner seem more credible. There is also a picture of device settings with a finger print icon as well.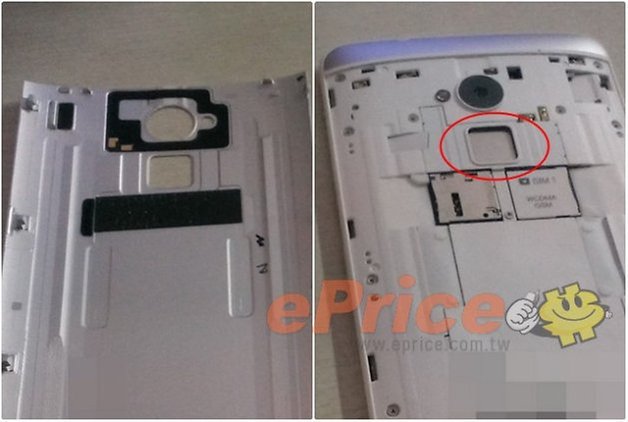 I was personally a little let down when the LG G2's mysterious back-facing object turned out to be a multi-functional button and not a scanner. Therefore I hope that HTC will deliver this with the One Max. Rumor has it that the awaited iPhone 5S could also have this new feature. It's also worth pondering which functions this scanner could have, other than simply unlocking the device. Sharing your phone with others could become a little difficult, unless you can set up more than one fingerprint per device.
Needless to say, we don't know much more about this rumored aspect of the One Max. Here is what we do think we know so far:
| | |
| --- | --- |
| Display | 5.99-inch Full HD |
| Processor | Quad-core 2.3 GHz Qualcomm Snapdragon 800 |
| Memory | 2 GB |
| Connectivity | Wi-Fi 802.11 a/b/g/n/ac |
| Camera | 2.1 MP (front); UltraPixel ? MP (back) |
| Operating System | Android 4.3 Jelly Bean |
| User Interface | Sense 5.5 |
Do you think adding a fingerprint scanner is a good move for smartphone manufacturers? Or do you think that the unlocking features that are already in place are good enough? Could this help reduce phone theft?
Let's wait and see if it is presented at the 2013 Berlin IFA electronic consumer event that my AndroidPIT colleagues and I will be attending.