What Honeycomb for tablets could learn from the iPad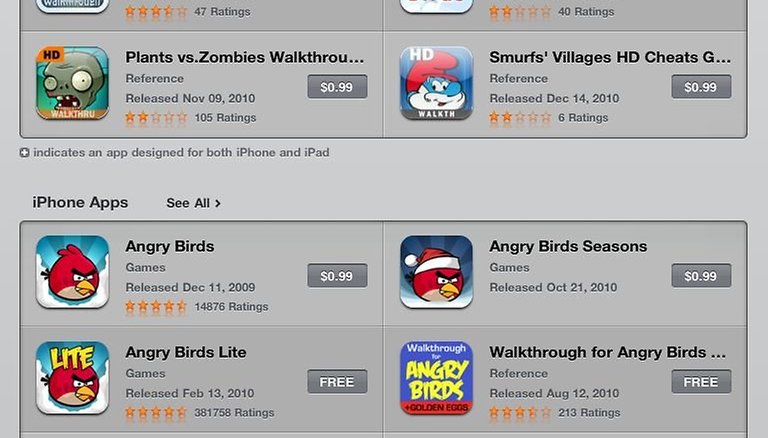 I've been playing with my iPad for two weeks now and there are quite a few things that I feel the Android tablets about to be announced at CES the coming week could learn from the iPad. There are already a few things we know from Andy Rubins talk at Dive into Mobile where he showed off the upcoming Motorola XOOM, but there are still some unknowns and still a few months until the official launch of any of these devices.
First off, what we know: new Honeycomb tablets will support multiple column view. For example, Andy Rubin showed the new Gmail app with the Inbox on the left and individual messages on the right, not unlike what is on the iPad. But unlike the way iOS works, they won't be locked to tablets. Andy Rubin explained it as apps "expressing themselves in a different way" – the app will be the same, it'll just figure out you're on a tablet and show the menus side-by-side instead of in succession to allow for easier navigation. What that also means is that technically you could change the identifier on your device to get the same multi-pane view on your mobile, if you so wished. This won't necessarily be that useful on a smaller screen – but having the option is still nice.

A great example of how an app takes advantage of that extra screen real estate is Pandora for iPad. I've been a great fan of Pandora for quite a few years now and I was glad to see them expand into the mobile space. I couldn't get 5-8 GB monthly data usage without them – that's for sure. But the thing is: as much a useful service and app it is deep down, the functionality it provides to the user isn't that extensive. You've got your playlists, created by artist or song, album covers that show while a song is played, player controls and, hidden, artist and song info. On a phone, you have menus to get to playlists and the extra info. On the iPad you've got it all right inside the app and it's great. If you run Pandora on a 10" Android tablet right now you still get the same view you get on your phone. It's just not that interesting – it still amazes you with the music it picks for you, it's just not visually stunning. So let's hope they get on that come CES.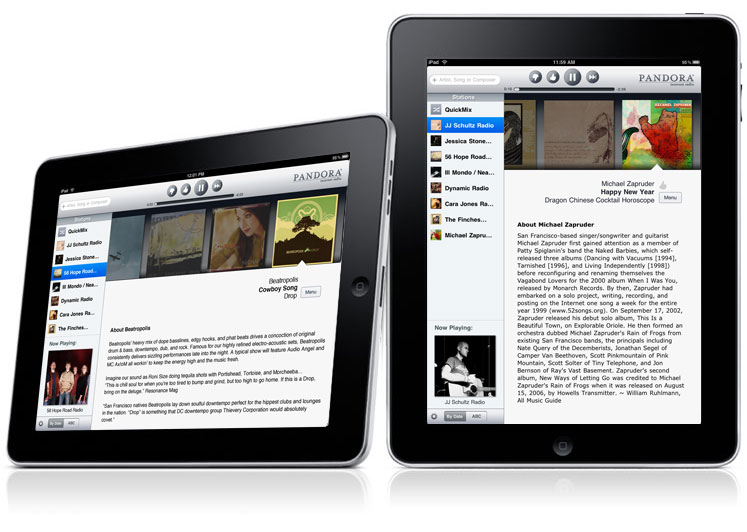 Another thing I like about the iPad is that there is no separate market – tablet optimized apps are shown on top, phone apps on the bottom of the iPad market. That good for one reason: iOS phone apps don't scale. You can blow them up to twice the size, but they are pretty much unusable: text doesn't scale, images are pixelated and it's just genuinely unpleasant to use them. That is not the case with Android – for now at least. While playing with the Viewsonic GTablet I could run Angry Birds, Pulse and any other application, although not one of them had been optimized for tablet use. However, unless a static image was used for background (like the Angry Birds splash screen), everything scaled perfectly. Text was still crystal clear, backgroundsee just tiled and filled the space and it was just as good as using the app on a phone. I'm not a programmer so I can't tell what'll happen once the tablets with higher resolutions hit (1280x800 rumored), but I'm assuming it won't make apps magically go bad.

From that arises a problem for developers though. There are a lot of HD apps for iPad only that take advantage of the screen. And some of them do a really good job at extending functionality and using the extra space, but some of them are just blown up phone apps that cost considerably more. Take Angry Birds HD for example: except for the higher-res splash screen image, it doesn't look or feel better than the phone version available for iOS or Android. Yet, it costs more money - $5 instead of $1 to be specific – with no added levels or anything really. Since Android users can still use the free or cheap phone ones without them looking horrid, devs will need to compel them to invest extra money by adding levels or functions or something more interesting. This could also just result in apps that'll never see a tablet-specific version just because the devs time might not be rewarded financially – we'll see.

We've already got Folders that work and look nice and multitasking isn't even a question, but the way apps look, feel and work is something Google and individual devs still have time to work on and there's a good bunch they can learn from the iPad. I look forward to seeing some footage of the new tablets next week to see how far they've come so far but it's still early so take all you see with a grain of salt.

Below you can see the iPad market and Angry Birds for the iPhone blown up, not a pretty site as you can tell: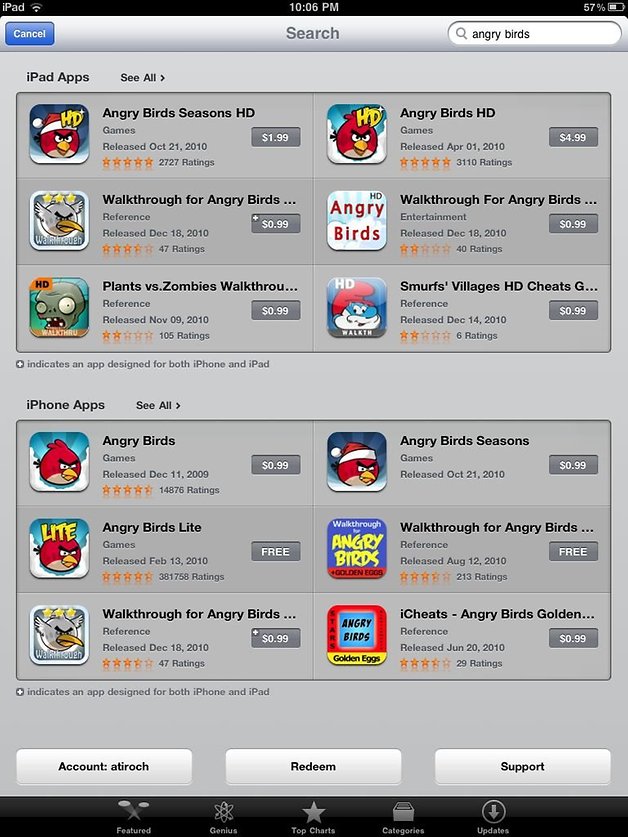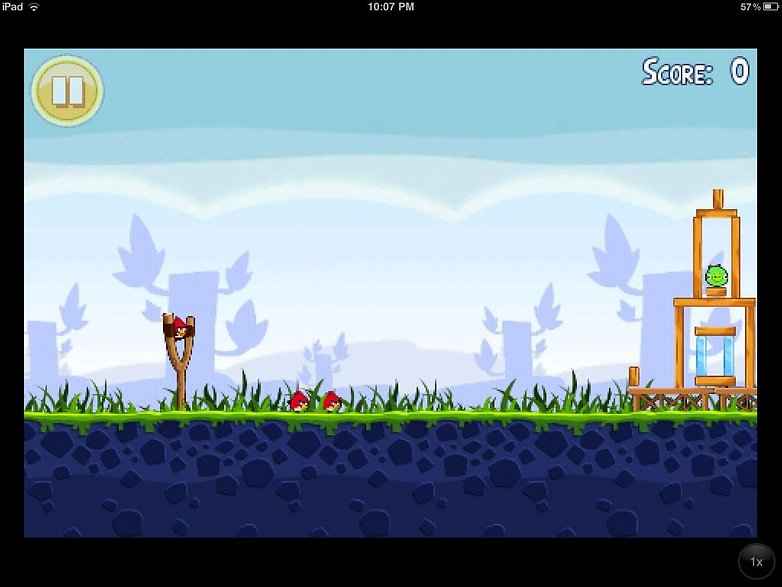 Images: Wiki4Android, Pandora.com, screenshots from my own iPad