[Video] Samsung Shows Off Futuristic, Flexible OLED Screens in New Ad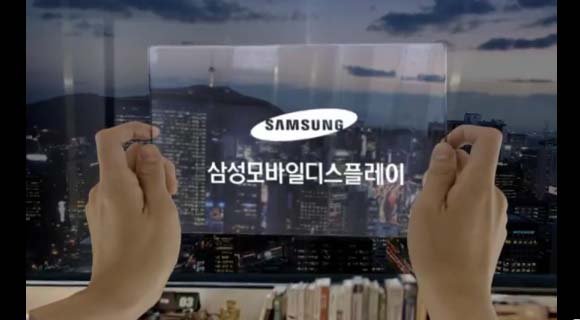 Be still my fluttering heart; the future, it is here! Well, maybe not quite yet. But hey, that still can't stop us from dreaming. Samsung's new transparent and flexible AMOLED screens made an appearance in a recent ad and gave us a peek at what tablets might someday look like.
The AMOLED tablet concept can provide you with pick-up lines, create 3D imagery of food at restaurants, translate your speech and show off 3D movies. Based on what we've seen of prototypes, a translucent tablet like this could be a long way off, but Samsung says that flexible displays should be making an appearance next year.