[Video] AndroidPIT's Exclusive Hands-On Video with the Galaxy Nexus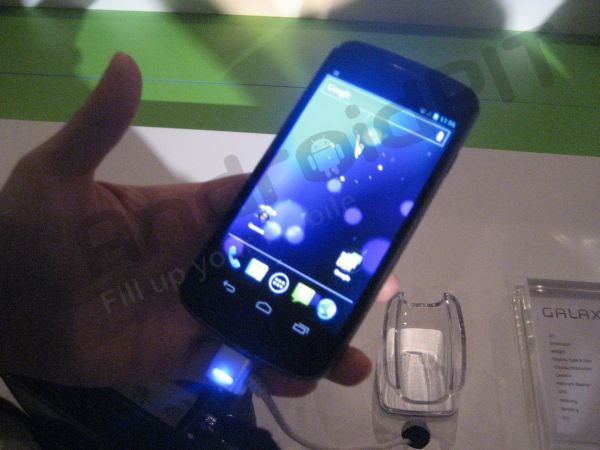 What a night; After a seemingly endless wait, today's event in Hong Kong finally brought us the new Google Flagship and the latest version of Android Ice Cream Sandwich. And we at AndroidPIT can only say one thing: The waiting was worth it! Let's take a recap of what we saw today.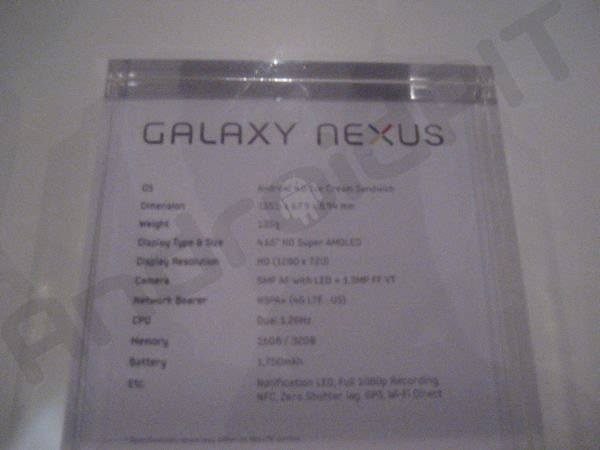 First off: the new phone. Despite rumors, the new top-of-the-line device dropped the Nexus Prime name and opted for the more stylish Galaxy Nexus. The tech read out for the new Samsung phone looks like this:
HSPA+ or 4G LTE, depending on the region
1.2GHz Dual-Core Processor
1GB RAM
4.65 inch 720p HD Super AMOLED "Contour Display" (with a slight curve)
Resolution: 1280 x 720 Pixel
Android 4.0 Ice Cream Sandwich
5mp Autofocus camera with LED flash, "no shutter lag" and fast Shot2Shot
1080p HD Playback and recording at 30 FPS
Bluetooth 3.0
USB 2.0
WiFi 802.11 a/b/g/n
NFC Chip
accelerometer, compass, Gyro, light and proximity sensor, Barometer
16 or 32GB internal memory
Size: 135.5 x 67.94 x 8.94 mm
Weight: 135 Gram
Battery: 1,750 mAh
In stores starting in November but initial price isn't known
Android 4.0/Ice Cream Sandwich
Now to the tasty stuff: Ice Cream Sandwich, Android 4.0. Google packed this latest development full of major innovation and changes. Many of the changes were already rumored on the web, but some managed to stay off the radar completely. Here's a quick list of all the new features in Ice Cream Sandwich:
Roboto: New design from the bottom up
Widgets: Redesigned with new animations and customisation
Re-designed folders, calendars, multitasking and task-bar, including task-bar driven controls
Screenshots are built in (just press volume down and power)
Improved voice and text entry with better spell check and copy & paste function
Face Unlock: the Galaxy Nexus can be unlocked using facial recognition
New Browser: Up to 16 tabs can be opened, Request Desktop Site, automatic bookmark sync and the ability to save sites to read in off-line mode round out the new features.
Gmail's new look: Thank's to Roboto you can switch between your mails with a quick swipe just like with the homescreen
Data-Usage Android 4.0: New features let you better control and regulate your data usage
Photos: Zero Shutter Function (shorter wait times between photos) more effects and filters in the photo app and a built in editor with more functions, a new layout and panorama photos!
Video: 1080p support
People App: With Quick Contacts you can keep in touch faster through multiple networks and media in real time. Developers can make use of the service too via APIs.
Voice Mail: with "New APIs for Visual Voice mail" developers can produce new apps and customers can better control their mail
Android Beam: Information can be transferred or "beamed" from one Android handset to the next simply by touching the devices together
APIs for developers
Just like we expected, Ice Cream Sandwich brought a load of new features to the Android table. With all the new innovations, we can't wait to get our hands of the new Android system and give it a run through. If you want to give developing a try the SDK is already available to download at Google.
Update:
But wait there's more: Our own Fabi got the chance to test out one of the new Galaxy Nexus devices in Hong Kong... check out our exlcusive hands-on video.