[Updated With Video] Huawei Unveils Android 2.1 IDEOS S7 Tablet Huawei introduced their Huawei IDEOS handset yesterday in a press conference, and said that there would be more IDEOS devices coming soon, including a tablet. We wouldn't have thought "soon" meant today, but stopping by at the Huawei booth today, we were amazed to see prototype tablet models on display at their stand.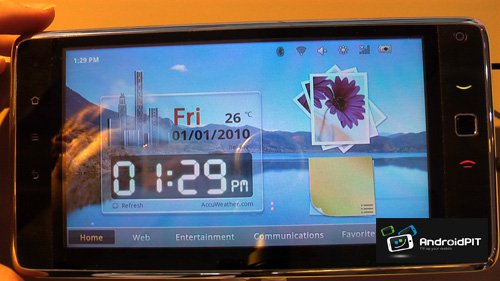 The device features a 7" 800 x 480 resolution display that can be resistive or capacitative, depending on the needs of the network carrying the device. The battery life for the device is decent, but nothing fantastic. Expect battery life around 3 hours with HD 720p playback, or around 4+ hours with regular video playback.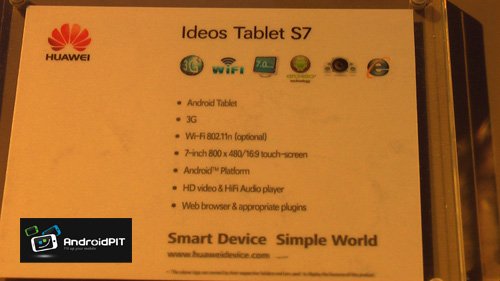 The device will ship with Android 2.1 with a Huawei skin, but expect an upgrade to Android 2.2 around November this year. The device features full Android Market access, 3G connectivity, and can also place phone calls with Bluetooth capability. The device also has a front facing camera, kickstand, and a microUSB to PC interface.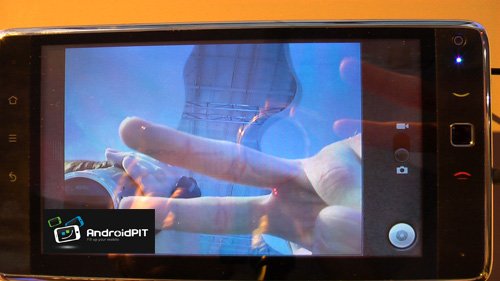 The buttons on the sides of the device are not what I have come to expect, and require a real push to activate the button. The device does not charge using a micro or miniUSB cable, but a standard charging cable. The device features a microSD card slot opening on the outside for easy access, as well as a port for future accessories, including a dock.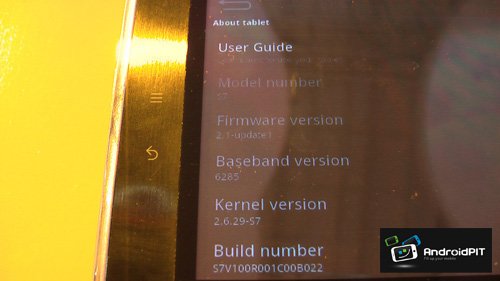 The main idea with the IDEOS series of devices, from what I have gathered so far, is a large emphasis on affordability. Don't expect the hardware specs on the IDEOS devices to blow you away. Instead, expect very affordable Android devices with reasonable quality and features.
Expect a retail price of the Huawei IDEOS S7 at about 380 Euros, which comes out to about $500 USD based on a conversion of recent currency rates.