Transformer Prime Will Get ICS, Unlocked Boot Loader Next Week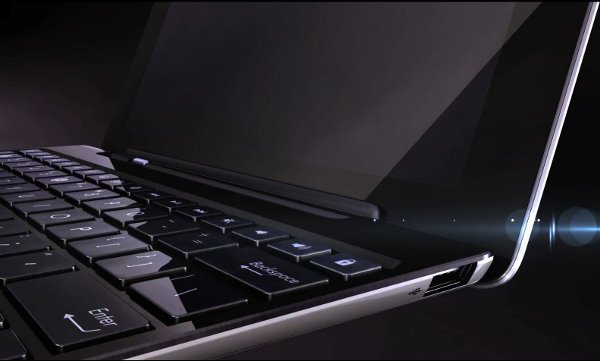 The Transformer Prime's launch has been anything but a victory march. Since the initial press conference was canceled due to an impending transportation strike, ASUS can't seem to get a break. The last days have seen a wave of complaints about the new Tegra 3 tablet crop up in the internet echo chamber and ASUS was driven to action.

Addressing customer complaints that the new Android tablet was having notable GPS problems and shipping with a locked boot loader, ASUS stated on its Facebook page that the new Tegra 3 device would ship with Android 3.0 and a locked boot loader but that an ICS update and unlock tool would be released on the 12th of January. Regarding the reported GPS problems, ASUS pointed to a hardware defect that, for the moment, cannot be fixed.
In an unusually lengthy statement, ASUS announced the official start of their over the air update Ice Cream Sandwich update for the Transformer Prime:
ASUS has been working hard to make the highly anticipated Android 4.0 Ice Cream Sandwich available on the Transformer Prime, and today, we have good news for you. Android 4.0 Ice Cream Sandwich FOTA worldwide update for the Transformer Prime will start from Jan 12th, 2012. Thank you for your patience and support through this process.

And the good new continued, for members of the rooting and custom ROM communities; While the Transformer Prime will ship with an encrypted boot loader, but the release of an unlock tool will allow interested customers to gain root, or administrative, access to their tablet PCs. This will, of course, void the warranty, but I doubt most Android users looking to tinker with their new Transformer Primes will let that stop them. But it's not all good news for the rooting community. Unlocking the boot loader will kill the tablets connection to Google Movies.
Regarding the bootloader, the reason we chose to lock it is due to content providers' requirement for DRM client devices to be as secure as possible. ASUS supports Google DRM in order to provide users with a high quality video rental experience. Also, based on our experience, users who choose to root their devices risk breaking the system completely. However, we know there is demand in the modding community to have an unlocked bootloader. Therefore, ASUS is developing an unlock tool for that community. Please do note that if you choose to unlock your device, the ASUS warranty will be void, and Google video rental will also be unavailable because the device will be no longer protected by security mechanism.
Of course, loosing Google Movie access wont be a deal breaker for many but the next bit of bad news about the Transformer Prime very may well be. Customers, who got their hands on one of the first Transformer Primes to ship have complained about weak or nonexistent GPS reception. According to ASUS the problem is due to interference with the Transformer Prime's metal casing, which can impede GPS reception. Because of the systemic nature of the problem ASUS has no immediate fix in the works and has made the decision to no longer advertise the Transformer Prime's GPS capabilities.
The ASUS Transformer Prime is made from a metallic unibody design, so the material may affect the performance of the GPS when receiving signals from satellites. Please note that this product is not a professional GPS device, and signal performance can be easily influenced by factors including, but not limited to: weather, buildings, and surrounding environments. Please understand there are limitations when using the GPS function. To avoid inconveniencing users who demand a powerful GPS device, we made the decision to remove it from our specification sheet and marketing communications. We apologize for any inconvenience this has caused.
A few bumps in the road are hardly new in the tech industry, but it's safe to say that the Android community would have liked a smoother launch of the new Transformer Prime. ASUS' first quad-core tablet is set to usher in a new generation of super fast Android tablets and in an ecosystem who's critics often complain of quality control issues, it hardly plaints Android tablets in the best light. Hopefully with the release of the Android 4.0 update for the Transformer Prime ASUS will be able to win back some fans disappointed by the road bumps of the last few weeks.
Related Tablet PC News:

[Video] Mini-Review of the First ($100) Ice Cream Sandwich Tablet
Iconia Tab A700: Tegra 3 And HD Display Running 1920x1200 Pixel