The Great Patent War Continues– Apple Attacks Australia, Samsung Defends In Europe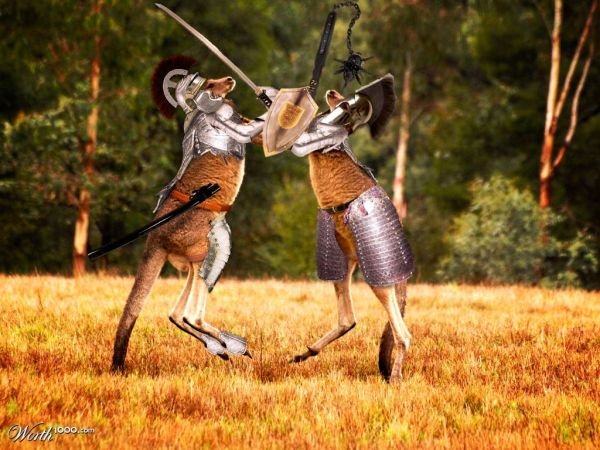 It's been a couple of weeks since we reported on the latest legal battles between the titans of smartphone technology, Apple & Samsung, but it seems both companies armies of well paid lawyers never sleep. While AndroidPIT was busy reporting on the Nexus Prime fiasco, they were sharpening their pens and preparing their attack-interns for the next round of the Great Patent War of 2011. Today's Android battlefield update comes from Australia's barren soon-to-be-Galaxy-free desert plains.
The iPad menace
Fresh on the heels of their iPhone 4S pre-order success, Apple has achieved another major victory (cue the booing here) in their bid for world mobile domination. Australian Judge Annabelle Bennett ruled in a Federal Court in Sydney that Samsung's Galaxy 10.1 Tab is in violation of Apple's trademarks and has declared a general sales freeze on Samsung's successful Android tablet line. Australia is the 10th country playing host to the global patent war and this latest victory continues to prove that, if you can't win with innovation alone letting the lawyers go nuclear is a great way to improve your profit margins. And, of course, customers aren't interested in freedom of choice anyway.
Samsung Strikes Back?
But fear not Android Legion, there is hope! While a general sales stop went into effect in the Netherlands today banning the import and sales of the Samsung Galaxy S, Galaxy S2 and the Galaxy Ace, Samsung may have found a way around the legal blockade! According to Reuters a Samsung spokesman recently stated:

"We've fixed the technological problem and upgraded products to address the issue. They will be shortly available for sale,"
Can a software upgrade really circumvent Apple's sale ban? It just might. Apparently the man source of contention are patents regarding how images are displayed in the gallery and how the device is unlocked. If Samsung is successful with this new strategy, it might develop in a new wonder weapon, which will finally put an end to the great war. For Android fans the world over, we can only hope that the Great Patent War of 2011 will soon come to an end.
Related Patent News:
Verizon: Apple's Patent Dispute with Samsung Is Anti-American